Seat Covers
Sep 11, 2014
Views : 58398
---
Choosing the right seat cover can completely change the look of your car. Here are some tips.

Choosing a set of seat covers can be quite the daunting task. Not only is the variety of seat covers available in India today vast, so are the quality and type of materials used. There are many reasons for buying a ser of after market seat covers. Usually, one can buy them to protect the original seat upholstery, extend the life of the seats by reducing direct wear and tear, change the color of the seats, or to simply make the seats slightly more comfortable for the driver and occupants.
The first decision that one needs to take if one is considering a set of seat covers is what material they would like to go in for. The most popular ones of course, are leather (authentic or artificial) and fabric. Both of these have their positives and negatives.
Fabric Covers:
The most popular covers, especially in India are fabric based. Not only they come in a variety of shades, designs and textures, they are also considerably cheaper than their leather counterparts. The biggest advantages of a fabric cover are that they are more conducive to rougher use and general wear and tear. Another benefit is that most fabric covers do not conduct heat well which means that neither will they get very hot in the summer nor will they get very cold in the winter.
That said, a fabric cover is usually less durable than leather and wears out far easier. Long-term exposure to sunlight combined with rough use may also leave certain areas of the seat cover weaker resulting in holes. Fabric covers also require more cleaning than leather as they tend to attract more stray particles like food crumbs and dust.
The best way to clean fabric covers is to vacuum them as often as once a week if possible. Not only does this keep larger crumbs and dirt from grounding into powder and entering the pores of the fabric, it also helps keeping the cover clean at a general level. A foam based spray-on cleaner also works well on fabric upholstery.

Leather Seat Covers:
Leather seat covers are perfect to transform the interiors of almost any car. The most popular readymade leather covers come in black and beige while bright colors like red are also popular. In most cases, leather covers are made of artificial leather but one can also get special authentic leather covers made at an extra cost. Not only do leather seat covers look good, they also tend to improve a car's resale value. Leather covers are also relatively stain resistant and are easier to clean as compared to fabric ones.
The biggest drawbacks of leather covers are the fact that they tend to heat up in the summer to a degree where people have suffered first degree burns just by sitting on them. Leather also becomes extremely cold in the winter, which in the northern parts of the country can lead to great discomfort. Leather covers are also not advised if you or your family has pets that travel frequently in your car.
The best way to clean your leather seat covers is to immediately wipe them down with damp cloth in case a spill takes place. As far as possible, cleaning and conditioning should be done with a soft cloth and a specialised leather cleaner so as to avoid any bruising on the leather.
That said, seat covers can usually end up ruining the ergonomic positioning of your factory fitted seats if not fitted professionally. Be wary of loosely fitting seat covers as they can make the seats uncomfortable.
See what our community has to say!
NEW
India's largest automotive community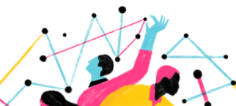 4 Offers Available