Carpets and Mats
Jun 26, 2014
Views : 19052
---
Make sure you get rid of that musky smell in your car by cleaning your carpets and mats. Here are a few tips!

Most people are aware of the need to wash the exterior of the car periodically, but neglect to really clean out the interior. All modern cars come with a fabric-based carpet that covers the entire floor and firewall area. Most carpets after a few months of use in a country like India become a paradise for dust, grime and moisture attracting mould and fungal material. Here are a few steps you can take to clean your carpets, returning them to their original glory.
1. Clean out your garbage
You will be surprised at how clean your car can look if you clean out stray garbage inside your car. Get rid of those fast food wrappers, the old newspapers and other rubbish that might accumulate in your car. This can easily be done at home. To avoid accumulation of garbage in the future with a small garbage can or a cardboard box in the back seat. Remember to put a garbage bag in the can or box, and replace it every time it fills up.
2. Vaccum the floor
One should use a vacuum to get dirt and debris that is too small to remove by hand. A portable handheld vacuum are a great way to clean the carpet whenever needed without having to look for change. These mini vacuums can be recharged and run off of battery power, or a long extension cord. You can usually find a high quality car vacuum cleaner for about Rs 2500.
3. Clean stains
Using heavy detergents on your fabric carpets will most probably end up ruining them. The best thing one can do is used a speciality foam based cleaner to clean the carpets. Spray the dirty spot on the carpets with the cleaner and rub vigorously for a minute or two till the stain disappears. Wipe the spot thoroughly with a clean and dry soft cloth till the surface feels dry. You can clean your whole car's carpets the same way, area by area till you get satisfactory results. If you don't have access to foam based speciality cleaners, a spoonful of mild detergent mixed with warm water can also give satisfactory results. Remember to always squeeze out as much water from the cloth as possible before starting the cleaning process. Always do this step only after you have vacuumed or cleaned your carpets first.
4. Wash and clean your rubber/plastic mats.
Your car's mats are possibly the dirtiest parts in your car. Not only are they the point of contact between your shoes, they are often where the maximum amounts of dust and dirt accumulates. The simplest and most effective way of cleaning carpets is by taking them out of the car and shaking them around till all stray dust has fallen off. Post that, one can take a detergent and water solution and give the mats a hard rubbing till they are clean enough. Rinse them well with water and clean them with a dry cloth before installing them back into your car.
Doing these basic and rather easy steps regularly will ensure clean carpets and mats along with your car seeing fresh and generally neat. In recent times, a few dealers have started giving a carpet lamination system that coats your carpets with a layer of waterproof plastic, which, if done well, can protect your carpets for, extended periods.
See what our community has to say!
NEW
India's largest automotive community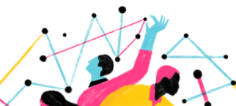 4 Offers Available