How to fit car accessories in your budget
by Et
Jun 8, 2012
Views : 54729
---
The look and feel of your car says a lot about your personality. Here are some tips on picking the right add-ons for your car.

If you drive to your workplace, chances are you spend a lot of time in your car everyday. Thanks to poor infrastructure, most office commutes in cities like Mumbai stretch to as much as two to three hours every day. Since you spend so much time in it, the look and feel of the car, interiors, the music system you choose among other things become so important for you. Car accessories could change the look and feel of your car and give you a pleasant driving experience. The cost of any car accessory could vary depending on the brand and quality. Most accessories are fitted at the time of taking the delivery. Hence it is necessary you decide which accessories you need, and budget for it accordingly. "Automatic locks increase safety while parking sensors reduce risks of accidents. Seat covers, alloy wheels and floor mats enhance the look and feel of a car, while a music system relaxes you while driving. Accessories are available in different qualities and prices, and you can buy them according on your budget," says Rakesh Sidana, founder, mericar.com.
AUTOMATIC LOCKS AND PARKING SENSORS
In manual locking systems you have to lock each and every window. If you forget to lock one of them it could be dangerous and may lead to theft. Hence an automatic lock increases the safety of your car; as you can lock your car at one go. The entire auto locking system could cost you anywhere upwards of . 5,000. In cities where there is a constant shortage of parking space, parking sensors are a great utility. Parking sensors are proximity sensors which alert the driver about obstacles during parking. Sensors are usually fitted to the rear of a vehicle. "While parking in the reverse, especially in small spaces, there are high chances of hitting another vehicle or scratching against the walls/gates, causing dents in the vehicle or damage to another parked vehicle. Hence, this accessory is a must nowadays," says Arun Sinha, an independent auto expert. Parking sensors could cost you as much as . 6,000 to . 8,000.
MUSIC SYSTEM
Listening to your favourite music while driving is known to relax your mind and reduce stress associated with driving. Choosing a music system is again very much a personal choice. You can get a branded music system starting from . 3,000 upwards. Depending on the quality of speakers and amplifier, and additional features the cost could go up significantly.

IMPROVING THE LOOK AND FEEL INSIDE
Seat covers and floor mats enhance the look and feel of your car. Seat covers can add comfort, protect the seats against fading and wear, and cover any existing damage on the seat. When a car is used regularly, dust, dirt and sweat make the seats dirty. This can be avoided by using seat covers. Seat covers are available in fabric, synthetic and leather varieties. Synthetic seat covers are not porous, so no air passes through it and hence in summers you may tend to sweat a lot. Depending on the quality and the kind of car model, a seat cover could cost you anywhere between . 2,000 and . 30,000.
Floor mats are another accessory that prevents water from reaching the carpet of the car. You could get floor mats that are transparent or simple rubber mats that are very basic. They could cost you upwards of . 2,000, depending on the one you choose.
ENHANCING THE OUTER LOOK
While some top-end car models do come with factory fitted alloy wheels, in smaller cars, it is something which you may have to fit yourself if you are keen on it. "Since alloy wheels are light, it helps in reducing the overall car weight that leads to higher fuel efficiency," says Arun Sinha. Alloy wheels are good heat conductors and therefore help in reducing excessive heat generation avoiding any pressure on the brakes. Due to effective heat conduction, the chances of a break failure in your vehicle are reduced. This also helps in reducing the pressure on the car engine. Alloy wheels are costly and could cost you about . 20,000 to . 30,000.
Finally many car dealers recommend a Teflon coating on your car body, which removes small scratches and improves the shine of the car. This could cost you about . 3000 to 4,000.
DON'T GO OVERBOARD ON YOUR SPEND
Auto experts recommend one to be judicious while spending on accessories. "Remember that you will not get much in terms of resale value for your accessories as they are very much a personal choice and the next buyer may not be ready to pay for them, since he may have a different taste," says Banwari Lal Sharma. So if you change cars regularly every 3-5 years, remember this is an additional cost you have to bear. Hence keep the financial implications in mind while buying your car accessories.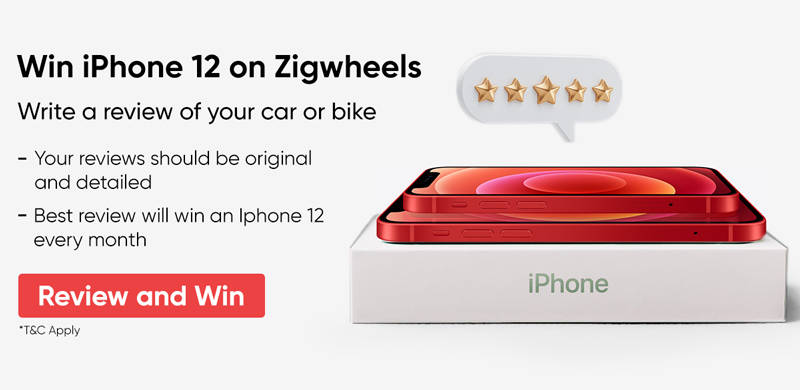 See what our community has to say!
NEW
India's largest automotive community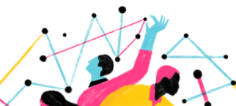 4 Other Things You Might Want To Do