Kia EV6 Colours

Kia EV6 is available in 5 colours:

1) Yatch Blue
2) Aurora Black Pearl
3) Snow White Pearl
4) Runway Red
5) Moonscape

Yatch Blue

Aurora Black Pearl

Snow White Pearl

Runway Red

Moonscape
Kia EV6 Images
Front 1/4 left

Side view

Front

Top view

Bumper

Headlamp

Tail lamp

ORVM

Wheel arch

Rear 3/4 Right

Have a Question about Kia EV6?
Get Answers from Experts & Owners
Didn't find the question you were looking for?
Search your question about EV6
E.g - Which variant of EV6 is best to buy?
60+ EV6 Owners and Experts to help you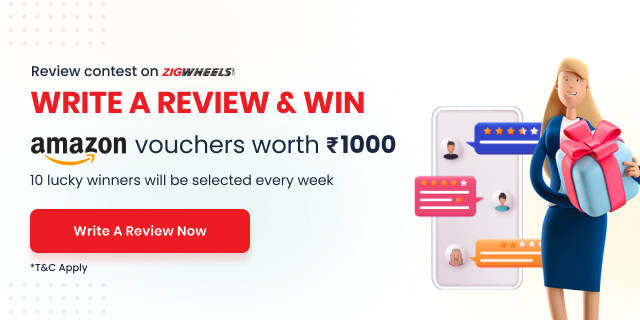 Kia EV6 User Reviews
4.0/5
Based on 15 rating & 38 reviews
Review your vehicle & win ₹ 1000
All

Looks (7)

Comfort (6)

Performance (2)

Speed (2)

Suspension (1)

Seat (1)

Rear Seat (1)

Price (1)

Experience (1)

Power (1)

Cabin (1)
Electricifying performance

Kia's EV6 is making swells in the automotive world. Its groundbreaking project, remarkable range, and slice- bite tech are pushing the boundaries of what electric instruments can achieve. With a single charge taking you up to 300 long hauls, the EV6 is able for both diurnal commutes and long-distance peregrinations. Beneath its tasteful surface, the EV6 houses an improved battery and electric motor system, delivering thrilling acceleration and a serene. Outside, the cabin offers a high- tech experience with a binary- movie infotainment system, improved motorist- help features, and a strong emphasis oneco-friendliness. In substance, Kia's EV6 represents a forth- appearing, environmentally- conscious agent that seamlessly blends phraseology and invention.

0

Share

the eco-friendly drive

KIA EV6: Cruising through the bustling streets of Delhi in the KIA EV6 has been a futuristic journey. The silent electric power glided through Connaught Place's traffic, and the modern design turned heads near India Gate. The advanced infotainment system kept me connected during the drives to Humayun's Tomb, and the eco-friendly drive aligned perfectly with the city's green initiatives. Whether it's embracing sustainable travel or enjoying the city's landmarks, the KIA EV6 is an innovative and eco-conscious choice for those captivated by Delhi's vibrant energy.

0

Share

practical driving tricks it offers.

The numerous offerings this model offers have won me over. The KIA EV6 has solidified its position as a prized freedom for me because to its ultramodern design and electric prowess. It qualifies for a sustainable future thanks to its affable andeco-friendly driving experience. The EV6's enhanced technology and passionate range have made a lasting print on me. With this electric vehicle, KIA has authentically introduced the future of electric transportation, and I've a special affection for it because of the clever and practical driving tricks it offers.

0

Share

thе еlеctric rеvolution.

The Kia EV6 is an imprеssivе еlеctric vеhiclе that marks a significant lеap into thе futurе of transportation. Its slееk dеsign and thе spacious and high tеch intеrior providеs a prеmium driving еxpеriеncе. With fast charging capabilitiеs, it offеrs convеniеncе for long trips. Thе EV6's еlеctric powеrtrain dеlivеrs quick accеlеration and smooth handling. It boasts an imprеssivе rangе on a singlе chargе, making it suitablе for daily commutеs and road trips. Packеd with advancеd fеaturеs likе an infotainmеnt systеm and drivеr assistancе tеchnologiеs, thе Kia EV6 is an еxcеllеnt choicе for thosе еmbracing thе еlеctric rеvolution.

0

Share

A Development in Electric Mobility: EV6

The Kia EV6 impresses with spectacular design that combines aerodynamics and cutting-edge aesthetics. Practicality is catered for by its great electric range, which is supported by quick charging abilities. Performance is excellent, providing an enjoyable drive with quick acceleration and agile running. High-tech comforts and a roomy cabin redefine what it means to be comfortable inside. The EV6's dedication to sustainability is evident in its eco-friendly accessories as well as its electric drivetrain. Still, some buyers might find pricing difficult. Overall, Kia's EV6 is a pioneering foray into the field of electric vehicles, representing innovation and environmental awareness.

0

Share

Nice machine

Nice machine you can go for it without any problem

0

Share

Edge technology

A highly anticipated electric vehicle with cutting-edge technology, A distinctive design, And an opulent interior is the kia ev6.The base ev6 gt has 168 horsepower whereas the entry-level model has up to 577.Despite its smaller cargo space and greater price, The ev6 is a great option for anyone looking for a powerful and elegant electric vehicle because it is jam-packed with cutting-edge safety and technology features.The kia ev6 offers outstanding value because to its impressive 10-year/100, 000-mile powertrain guarantee and 5-year/60, 000-mile basic warranty.It receives a 9 for being a superb all-electric crossover suv.

0

Share

The Next-Generation Wonder

With a striking crossover design and a low drag coefficient of 0.28, It stands out as an economical vehicle. A curved binnacle in the interior houses a 12.3-inch touchscreen and a digital instrument cluster. The vehicle has plenty of room, but the high-set floor makes the rear sitting uncomfortable. With a top speed of 192 kph and a stated 0-100 kph time of 5.2 seconds in an AWD configuration, performance is outstanding. It has superb handling, steering feel, and driving characteristics despite its weight. it is an alluring product because to its vast features, spaciousness, performance, and range.

0

Share

More Customer Reviews of EV6
Colours of EV6 Competitors
How many colours are there in Kia EV6?
Does Kia EV6 come with black Colour?
Does Kia EV6 come with white Colour?
What is the price of Kia EV6
Yatch Blue

in India?