Parani M10 Bluetooth Motorcycle Intercom Review
---
Should this be your entry point into the vast and confusing world of Bluetooth intercoms?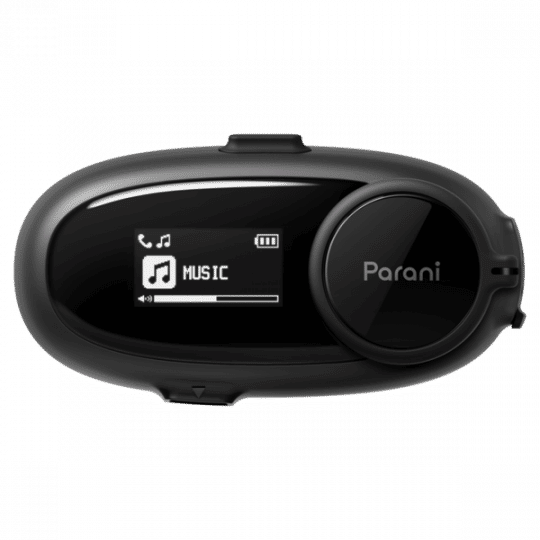 In the immortal words of Baburao Ganpatrao Apte, "Khushiyan baatne se badhti hai." If you enjoy motorcycling, then chances are you have a few mates who do as well, and you've been on a few rides together. And to enhance these rides in the future, you guys have considered purchasing Bluetooth communication devices. The worms that spill out of this can are rather confusing, because the market is populated by everything from crummy Chinese devices that cost just a few thousand bucks, to elaborate Iron Man-style gizmos that cost as much as a small motorcycle itself.
If you're looking to buy your first communicator, you're probably surveying the Chinese end of the market, but these products are often either badly built, incomprehensible to operate, poorly performing, or a combination of the three. But then the reputed Senas, Scalas and Cardos of the world demand a minimum of Rs 12,000, a pretty sum that could buy you quite a lot if it were repurposed towards bike mods or riding gear. Filling this void is the Parani M10, offering a middle ground at Rs 5,999. Courtesy of the good folks at Custom Elements, over the last few weeks, we've been finding out whether the M10 is the perfect compromise or a hopeless halfway house.
Preview
First up, here's what it promises on paper. Parani is backed by Sena, which ticks the peace of mind box straightaway. That being said, it can't pair with full-blown Sena devices, so the 4-way intercom works only with other Parani devices. The good news is that it is truly a 4-way duplex intercom system, meaning that all 4 participants can speak and hear each other simultaneously. This is unlike most cheaper devices which allow you to pair with multiple other communicators but only converse with one at a time. By hooking the M10 up to your phone, you can also get music playback, phone calls and Google Assistant/Siri; and probably just for nostalgia's sake, Parani has thrown in FM radio as well.


In the box, you get two reasonably slender earpieces (one of them featuring the boom microphone), two types of mounts (adhesive and clamp), the control unit itself, and various other bits and bobs to facilitate the installation. Parani also supplies a Type-C charging cable, but no adapter. The control unit features an LCD screen, which though pointless while riding, is rather useful when setting up the device.

Build quality is pretty tight and solid, and the M10 feels well put together. The only thing dampening the experience is the rubber flap covering the type-C charging port, which opens up far too easily in regular usage, giving us worries about the waterproof-ness of this device.

One of the highlights of the M10 is its simple and elegant control scheme. There are only two real "buttons:" one conventional button on top of the unit, and a large jog dial that can be rotated in either direction and also pressed inwards. Everything from powering the device on and off to initiating phone calls and controlling music playback, to all the intercom and virtual assistant functions can be controlled using a combination of these two buttons, and a press-and-hold scheme. No doubt, it takes a little while to learn the control scheme, but once you do, it's an absolute breeze.
Intercom
Let me preface this section by saying that battery life and sound quality are inversely proportional to the number of devices on the intercom network. A two-way intercom connection offers HD sound quality, while anything 3 and up sees a drop in battery life and audio quality. Setting up a two-way intercom is pretty effortless and straightforward, and sound quality is faultless. Most noteworthy is the noise cancellation and clarity of the mic pickup -- whether you're talking over the intercom or on a phone call, the opposite person will find it very difficult to tell that you're aboard a motorcycle at speed. Not only does this make conversations a low-energy, low-stress affair, it's also particularly useful if you're having an extramarital affair.

Setting up a 3- or 4-way intercom is a slightly more tricky affair, but once you have it up and running, it works seamlessly. There is a slight yet discernable drop in audio quality as the number of participants increases. But even with 4 users hooked up, the quality is more than acceptable, and the battery holds up for at least 6 hours. With two-way intercom or just mobile phone pairing, you're looking at around 8 hours of life.

While battery life is in sync with the advertised figures, range is not. Intercom range is highly dependent on clear line-of-sight and metallic interference. In dense city traffic, you can drift apart around 300-400m before the connection starts to get garbled. Out on the open highway with fewer obstructions and straighter roads, the range is closer to 800-900m. Still not quite the advertised 1km, but decent enough nevertheless.The good news is that the intercom automatically re-connects once the devices come back within range.
Also Read
Mobile Phone Features
Phone Calls
Intercom communication remains audible even at triple-digit speeds, but phone calls are a different story. Even at maximum volume, it becomes hard to hear the opposite person beyond 90kph. Of course, this experience will differ slightly depending on a couple of factors pertaining to your helmet. The first is how good the noise insulation capabilities of your helmet are, and the second is how well you're able to place the earpieces.

My HJC is averagely insulated, but the location of the chin-strap anchor points meant that the placement of the earpieces could only be around 80% perfect. Perhaps if your helmet allows you to place them just right, you might be able to hear better, but in my case, phone calls were best carried out at 80kph or below. When sticking to these speeds, the experience is quite pleasant and enjoyable, and once again, the opposite person will find it almost impossible to tell that you're riding a motorcycle.
Music Playback
Though not its primary function, the quality of music playback is a fairly important consideration for most people buying a device like this. And the M10 does a decent enough job. Sound is slightly treble-heavy, though this can be rectified to some extent with the equaliser on your phone, but only to some extent. Percussion comes through well, but the bass guitar frequencies (40Hz to 1kHz) are pretty dead. This gets worse with speed because these are the frequencies that correspond to wind noise.

That aside, the M10 offers a fairly well-rounded sound under most conditions. If all you want to do is jam along to some tunes on your daily commute, it's near perfect. The shortcoming is volume at high speed. Once into triple digits, you need to have the volume cranked up to maximum, and this is when distortion begins to creep in. If you're listening to music that you're familiar with, you can sort of piece together the missing bits, but listening to unfamiliar music is positively unpleasant at these speeds.
Navigation & Virtual Assistant
An underrated advantage of having a system like this is being able to receive navigation prompts on the go. With the M10, they're delivered clearly and in a timely manner. It also prioritises the navigation prompts and drowns out music or phone call audio, so you can have music or calls running and still receive instructions, which is a nice touch.
Support for Google Assistant and Siri opens up a world of possibilities, including voice dialling and voice typing. So while the M10 offers only 3 speed dial slots, in practice, you can use Google Assistant to call up pretty much anyone in your contact list while on the move. I was also able to successfully send SMS and WhatsApp messages using voice alone, which is fantastic.
Room For Improvement
In addition to everything mentioned so far, there are a couple of areas where the M10 can up its game, without too much effort on the part of Parani.
Master Volume
Rotating the jog dial adjusts the volume level on the M10, but this level is independent of the phone's own volume levels. Meaning that the volume on the Parani could be cranked up all the way, but if the media volume on your phone is only at 20%, you're not going to hear very well. We would've liked to see master volume control on the M10, meaning that any volume changes on the device reflect on the phone as well.
Shared Audio Playback
Wouldn't it be great if you and your Parani-equipped pillion could listen to the same music at the same time?
Bluetooth Connection Strength
With my phone in my right pocket and the M10 on the left of my helmet, I sometimes found the connection stuttering/momentarily breaking when turning my head to the left. This was especially prevalent if I also had my right hand/palm placed over the phone. Even aside from these specific circumstances, the M10 throws up the odd brief stutter here and there when riding along.

Incoming Call Readout
While the control scheme does make it quite simple to answer calls on the go, unfortunately you won't know who you're initiating the conversation with, because the M10 doesn't read out either the contact name or number of the caller. All it does is display the incoming number on its LCD display, which is a bit pointless.
Verdict
As an entry point into the world of Bluetooth intercoms, it's hard to fault the Parani M10. It certainly isn't a flawless product, but the fundamentals are in place--it's well built, easy to use and backed by a big name. Throw in the pretty reasonable Rs 5,999 price tag and the M10 comes across as good value for money too (You'll have to shell out more than three times the cash to get a 4-way intercom from Sena.) If you're looking for your first communicator and considering cheaper options like the Vnetphone devices, we'd wholeheartedly recommend you stretch your budget a little and accommodate the Parani M10. It's far more well-rounded and simply cannot be beaten at the price. So, in the immortal words of Baburao Ganpatrao Apte, "Utha le re deva, utha le!"
See what our community has to say!
NEW
India's largest automotive community