Mahindra Mojo: 6000km Long Term Report
---
We finally get a chance to stretch the Mojo's long legs and indulge in some adventure touring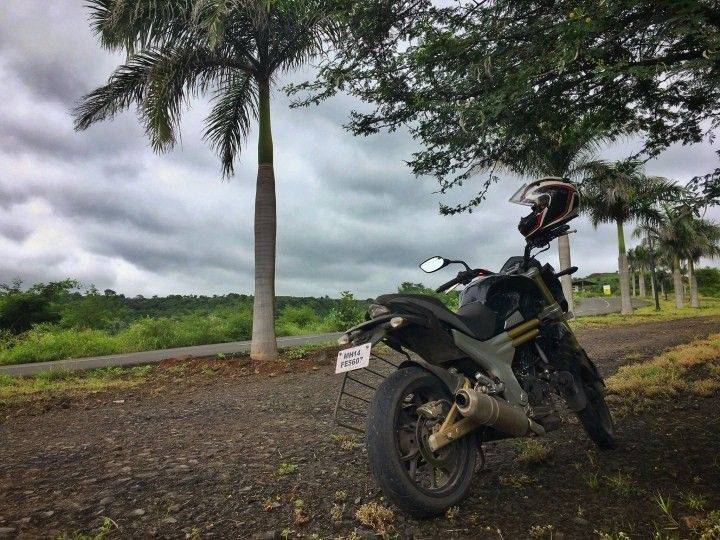 With the rains abating and the balmy autumn weather cooling the Western Ghats, it was finally time to take the Mojo out for her first proper road trip. Traffic jams and the cacophony of festive celebrations had also grown more frequent, lending impetus to head for the open roads with a long weekend in reserve.
And so it was, that my wife and I found ourselves sprinting towards Devgad, an idyllic beach village nearly 500km away from Mumbai and renowned for its scrumptious Alphonso mangoes. Immediately out of the city and into a petrol station for her tank-up, the first of the Mojo's touring qualities came to the fore: that gigantic 21-litre fuel tank that made the trip and back on just two tank-fulls. With the bike returning somewhere around 25kmpl in the city, it was time to see how well the Mojo fared on highways.
There's a reason big, heavy behemoths with relaxed ergonomics, long-legged suspension and stress-free engines are called adventure tourers and are all the rage right now. The Mojo, while lacking some of their traits, is one of the very few machines in the country that is happy being ridden at 80kmph all day long, day in and day out. That supremely refined engine is in a league of its own, while the beefy suspension handles everything our less-than-stellar highways throw at it, from unmarked speed humps to weather-ravaged potholes.

The Mojo however has its share of drawbacks that stop us from recommending it as the perfect mile muncher on a budget. There's no getting around that 165kg dry weight, most of it concentrated at the front, making it a chore to manoeuvre at low speeds. The twin cans, while melodious, are overkill and are mounted so low that they scrape the road at the slightest exertion into corners, and the side stand joins the party soon after.
If you're serious about emulating the Long Way Round guys with the Mojo, I'd suggest adding wind protection first and foremost, because it frankly offers none in its standard trim. Even the recently-launched Mojo Tourer Edition – enticing as it is for the added protection and luggage-lugging capacity – disregards this important factor. The Pirelli Diablo Rosso II tyres are also overkill for what is being touted as a tourer. A pair of Michelin Pilot Roads, or, if you want to stay with Pirelli, Angel GTs, will deliver the best that this machine has to offer.
Our weekend away from the city saw the Mojo come into its element, and I finally understood its essence, after having lived it with for more than three months now. Hell, even the looks are starting to grow on me, I think. This is an immensely capable and loveable machine, but, to fall in love with it, you have to be willing to look past some of its quirks.
Date acquired: May 2016
Total km till date: 6,196
Overall fuel efficiency: 26.6kmpl
Cheers: Engine, Comfort, Ride Quality
Sneers: Manoeuvrability, Poor Headlight Beam