KTM Duke 390 ABS : Detailed Review
---
After a brilliant first ride on the twisty B-roads of Austria, the KTM 390 Duke gets ridden on the streets of Pune and the surrounding highways and hills for a full-fledged road test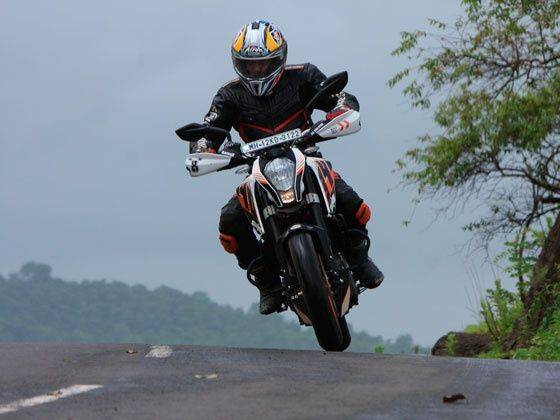 Sitting amongst friends, there is strumming of guitars in the background and occasional sound of someone pouring himself a drink. My head is rolled back, eyes shut and I am taken back to the storm before this evening calm. The eight hours that I took to reach this friend's farmhouse on the western coast of Maharashtra from Pune, were the most fun I have had on this route ever before. And the credit for it goes to the newly launched KTM 390 Duke which I have been riding for over two weeks now.
Usually there are the scary fast litre class motorcycles that give most riders the jollies of short acceleration bursts but they are impossible to tame and hence the pleasure cannot last for the entire ride without risking life. I mean before whacking open the throttle of a litre class bike on our roads and keeping it open, I know it will be a good idea to distribute my half a dozen motorcycles amongst good friends, tell mom I love her and probably tell that one girl that I have always loved her. That's the litre class story.

But the 375cc liquid cooled single cylinder engine powered 390 Duke that I have been piloting recently, is an altogether different machine. One that can scare you silly in a matter of few seconds or one which can keep you happy for the entire duration of the ride or impress even when trudging along the city traffic in a peaceful manner with its low slung exhaust humming out a throaty note - a machine that is many things to many riders and can do all those things better than any of its rivals. Even after spending two weeks on the saddle of the 390 Duke, there was no point where I could actually exploit each gear redline of the 390 on our roads, (barring the test runs of course) - the highways too dangerous, the twisties too tight and the cities too clogged.
That is why I would go on and say that the KTM 390 Duke falls in the 'just right for our roads' class of machines in India and by that I do not mean slow by any chance. That rather tiny 375cc single cylinder engine pumping out 44PS of power at 9000rpm and 39Nm of torque peaking at 7000rpm is by no means a slouch.
Packaged inside the lightweight tubular space frame helped by liberal use of aluminium and alloy bits (including the gorgeous swingarm, the footpegs, etc) to keep her lean on mass and mean in character, the 139kg of dry weight turns this little motorcycle into an angry Hulk within a fraction of a second of opening the throttle wide open in the right gear. For which the vote of thanks chiefly goes to KTM's emphasis on making lightweight motorcycles that hands the 390 Duke with a class leading power-to-weight ratio of 316.5PS/tonne.
KTM 390 DUKE ACCESSORIES

Otherwise how on earth can a barely 400cc machine record a staggeringly fast 0-100km/h time of just 5.6 seconds (and she could have done slightly better had it not been for the chain slack owing to countless wheelies the day before)!
But there is a lot more to this machine than just fast acceleration figures and an impressive top-speed of 171.09km/h. While by the looks of it, the 390 Duke might seem more or less identical to its younger sibling - the 200 Duke, there are a few vital changes and amends that help the 390 with its matured demeanour. The suspension setting is primed with a soft setting for Indian roads unlike the stiffer springs on the European-spec model I rode in Austria. And this setup goes a long way when riding on bad roads.
Considering the 390 Duke came into my hands right in the middle of Indian monsoons, I encountered some really demanding stretches of broken roads, where the soft setting worked wonders as I simply stood on the pegs and kept cruising on without having to roll off the throttle. And that especially joyous feeling when passing some exotic sedans that are crawling past their way through potholes while you ride past each of them like a boss. Bliss.

Another small yet significant change is the saddle height on the 390 Duke, which has been dropped by 10mm than on the 200 Duke. So now the rider is placed lower owing to which the handlebars feel more comfortable and easy to reach. The increase in wheelbase by 5mm too has helped mid-corner stability especially when doing speeds upwards of 120km/h banked in.
Despite being significantly more powerful and fast than the edgy 200, the 390 Duke has a much more docile and relaxed temperament than its younger sibling. Unlike the 200's agitated behaviour that demands the rider to be on his toes to get the jollies out of the tiny tornado, this middleweight mature doesn't like to rush things up unnecessarily. It knows it has the might to bring down rivals from a class above while being perfectly cheery with company from a class younger.
A perfect partner in crime for the speed hungry Indian bikers on a budget. Mated to a slick six-speed transmission, the power and torque is well spread out throughout the rev range and a meaty mid-range means power is always handy. Even within the cityscape, the 390 Duke will peacefully cruise at 55km/h in fifth gear with enough grunt for fast and quick overtakes with a twist of the wrist - for the gas and go moments. And it proved its versatility in our roll-on tests by registering an impressive fifth gear 60-100km/h roll-on figure of 7.56 seconds while the 30-70km/h third gear dash was completed in just about three seconds.
KTM 390 DUKE ACCESSORIES

However, the 390 Duke is similar to the 200 Duke in a way that it purely focuses on thrills more than outright practicality. Which won't be a problem with the sport-riding weekend thrill seekers and the track addicts but for the aam junta and the tourers it brings forth a few niggles. For instance, riding the 390 Duke in bumper to bumper traffic at peak hour will result in overheating leading to reduced fuel efficiency as well as the heat from the single cylinder engine troubling the rider if sustained for longer duration. So daily commuting in clogged cities at peak hours is not for the 390 Duke. Keep it running above 50km/h in a higher gear and there is no heating issue with the motorcycle.
And then if you plan to take her for some serious touring around the country or beyond, there are some more hiccups that you will need to address before you set out for the ride. Primarily, getting the luggage on is a task. No bungee hooks and a clear under-tail means it looks bloody damn good but there aren't sufficient places to tie the bungee cords apart from the pillion rider foot pegs and the grab-rail, which, doesn't work too well and one might have to resort to hooking the cords onto rear indicator stays like I had to.

Well in my 1,200km plus ride, the indicator stays did hold on pretty well, but for prolonged journeys it is not the best thing to do I reckon. Add to that the plastic shrouds enveloping the fuel tank which means magnetic tank bags are rendered useless despite the sizeably large tank space available for use. So if you plan to take the 390 touring, invest in compatible luggage beforehand is my word of caution.
Once on the open road, there is another issue to address. The naked bike styling and minimalistic bodywork means there are very few aerodynamics working on the 390 Duke which results in some serious wind blast enduring once you cross 120km/h on our highways. The puny windscreen upfront does little to help in this case and it is advisable to order the larger windscreen from the KTM Powerparts catalogue if one is seriously considering to take the 390 Duke touring.
KTM 390 DUKE ACCESSORIES

It's something worth investing in. Also the 10 litres of usable fuel tank capacity can play hindrance if the 390 Duke is ridden at higher speeds above 130-140km/h as the efficiency drops to around 24kmpl reducing the tank range to 240km/h. But stay slotted in top gear at 5500rpm and she will easily cruise at 100-105km/h while returning a healthy fuel efficiency figure of about 30kmpl. This sensitive single pot will react instantly to the liberal use of the right wrist but if ridden with little more caution, she sure can surprise the rider with its fuel efficiency while giving back enough thrills at the same time.
Honestly though, these minor glitches are more or less application specific, meaning what one really wants to do with his or her motorcycle than what she does, or does not. For someone looking for a fast yet practical machine that is high on riding experience, good looking and affordable at the same time, well truly, there is nothing quite like the KTM 390 Duke in the present Indian market.
For its introductory price tag of Rs. 1.98 lakh (on-road, Pune) it directly rivals the Honda CBR250R ABS, which is a good machine by itself and fairly quick for a quarter-litre machine, but as they say, there is no replacement for displacement! And that's not all. The advanced BOSCH ABS on the 390 is finer, smoother and has much less judder.

Further helped by the sticky Metzeler M5 Sportec Interact rubber on both ends, the ABS unit rewards back the rider with a very confident inspiring braking feel. One can truly slam hard on the brakes without experiencing any kind of unsettling behaviour from the motorcycle. To put things in perspective, in our 60-0km/h braking test, the 390 Duke came to a halt from 60km/h in just 17.25 metres and 2.04 seconds while in the 80-0km/h test she recorded a figure of 29.86 metres and 3.07 seconds. While the figures are no less than impressive, the highlight is the composed and relaxed manner in which the entire braking mechanism works to bring the motorcycle to a steady quick halt. And on road conditions like ours where uncertainty rules and chaos breeds, such technologies surely go a long way in saving lives. And such tech featuring as standard equipment than optional only goes onto say that KTM means business and they are here to stay.
And stay they will as the world's second biggest two-wheeler market is just about opening up to high capacity performance motorcycles, a segment wherein KTM has already clinched the top spot in all of Europe. That said, in a market as dense and volatile as ours, many motorcycles come and go. Some go unnoticed, some leave a trail back like the aged Hero Karizma, but only a handful of them truly leave a mark of their own like the Yamaha two-strokers, the RX100 and the iconic RD350.
It's been a while since something that could withhold such legacy came about in our dynamic market to give the performance bike segment the much-needed shot in the arm. The KTM 390 Duke could be that very machine. It has the goods, it delivers them all brilliantly well, and thanks to the masterminds at Bajaj Auto, it doesn't ask one to empty his wallet. Partnering Bajaj Auto, the Austrian bike maker has come out all guns blazing in the Indian motorcycle space but predominantly it has raised an important question aimed at its rivals, Ready to Race?
Related : KTM 390 Duke: First Ride
KTM 390 DUKE ACCESSORIES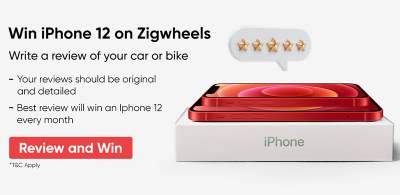 See what our community has to say!
NEW
India's largest automotive community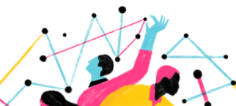 7 Other Things You Might Want To Do