BMW 6 Series Gran Turismo: Road Test Review
---
If you've steered clear from the rest of BMW's sedan range on account of their rather sporty ride over our ruts and potholes, the BMW 6 Series GT could be the softie pick for you.
The fourth generation of BMW's 6 Series range is here in a new fastback 5-door design. The promise of the Gran Tourismo in its name, which translated from Italian means a grand tour, is a tag reserved for cars built to munch miles in style. We have the 630i here with us to see if it makes any sense to log big numbers on the odometer with petrol power.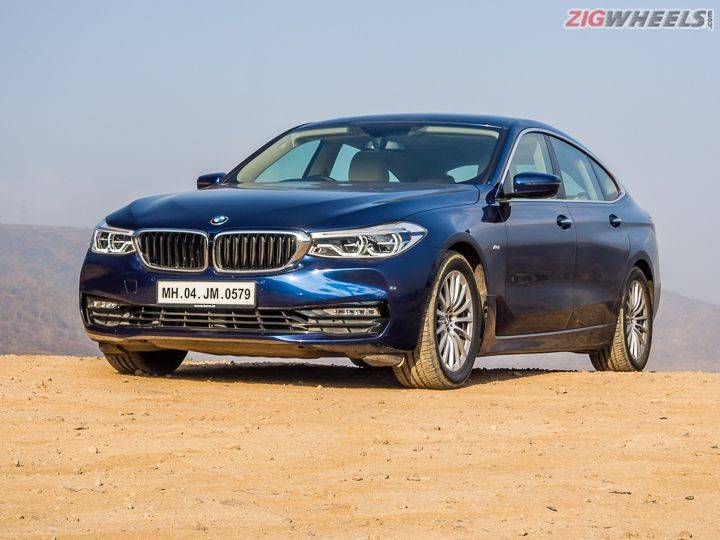 Get latest updates on
the automobile community
It's Good Looking
The 6GT won't win any beauty pageants, but it certainly doesn't hurt the eyes either. And while it's clearly still very much a product of BMW's cookie cutter in the finer details, that fastback shape does give it very pleasing lines. The retractable spoiler can add some more character, but in my opinion, the cleaner line, achieved when it's tucked away out of the air stream, is miles better, aesthetically.

There are some other subtle touches too, like the frameless doors and the blacked-out B-pillars that are easy to miss, but still let you know that this car is a little special when you eventually notice them. Otherwise, the rest of the highlights are par for the course with adaptive LED headlamps, a double sunroof and 18-inch alloys, while the rear of the car is characterised by large taillamps and dual exhaust tips.

Spatially, it sits above the 5 Series sedan that it's based on. That means that it's longer, wider and features more cabin room as well. It has no direct competitors per say, but it does seem perfectly positioned to partner with the 5 Series in stealing away as many E-Class buyers before the Audi A6 adds more options to the mix. And since we're on the topic, you can only expect the A6 to make an appearance after the new A8 is launched.

It's a big Softie
One big hint at the focus of the GT is when you scroll through the drive modes with the drive mode selector on the central console - Comfort Plus is in, Sport Plus (from the 5 Series) is out. Even while pulling away in the default 'comfort' mode, you immediately notice that the firm ride normally associated with the brand is missing.

The GT is still well set up though, and absorbs mostly everything that Pune's roads could throw at it, only feeling a little rumbly over just small imperfections. In Comfort Plus, this plushness is taken to another level. It's super absorptive and just bordering on floaty. Big bumps are evened out in a nonplussed manner, but the cabin does take a little while to settle down, so it's best to use this mode in the city. Out on the highway, you will be happier in Comfort. Even switching to Sport only adds a tiny dash of firmness to the ride and there's still a lot of give in those adaptive dampers to keep high-speed cruising comfortable.

There is also a welcomed focus on rear passenger comfort in the 630i GT. When compared to the 5 Series, there's quite a bit more room on offer. Taller passengers will be much happier here with the extra room (head, leg and shoulder room measurements are all higher than the 5 Series) and larger seats. There's plenty of kit to pamper you further with dual 10.2-inch colour monitors for the rear seats, four-zone climate control, Harman Kardon audio, wireless charging, 360-degree camera, panoramic sunroof and a new display key fob which surprisingly doesn't get the remote parking function that the 530d gets.

It's Fast too
The ease and speed with which kilometers can be ticked off on the odometer is the best measure of a good Grand Tourer. And the 6GT certainly doesn't disappoint in this regard. This 2.0-litre petrol makes a meaty 258PS between 5000rpm and 6500rpm. But it's the generous 400Nm of torque that's available in a really wide spread between 1550rpm and 4400rpm, that really gives it character.

There's an instant linear drive in any situation and the 6GT really makes for a super mile muncher on the highway, but it's not one of those petrol engines that encourages you to keep chasing the limiter. It's really happy clocking miles and cruising at a constant speed and when you have to prod on the accelerator, it's always in the sweet spot. In the city, that also translates to instant drive in all situations and you never feel the need to chase revs to find power.

This linear nature of the engine, combined with rather light steering and brake pedal makes it great to drive in the city, but is quite contrary to the more driver-focused nature of the 5 Series, for example. And while it's a very friendly powertrain, petrolheads looking for that exhilaration usually expected when the words petrol and turbo are clubbed together, would be better served by either of the 530s instead.

Still, there is plenty of power packed in there and with launch control activated (Yes! The 6 series is a handful of BMWs that gets launch control even in non M-badged variants), it's enough to manage the sprint to 100kmph in a speedy 6.53s. That's eight-tenths of a second slower than the 530d's 5.73s time, but it's still pretty quick. In our efficiency test, it managed to return a very respectable 13.58kmpl on the highway and 9.29kmpl in the city. That was while driving calmly, but if you do get a little enthusiastic with the right pedal, those numbers can drop very quickly.

Buy one if…
The 630iGT replaces the 5GT that came before it and gives customers another option when shopping in the midsize luxury sedan segment. It offers a better rear seat experience than the 5 series and a more plush ride as well. At Rs 63.90 lakh (ex-showroom Delhi), it's priced at roughly 4 lakh rupees dearer than a similarly specced 5 Series and the significantly less potent E-Class E 200.

If you are in the market for a fast, cushiony sedan that would be as comfortable clocking miles on the highway as it would be chauffeuring you around in the city, the BMW 630i GT is definitely worth a look.
BMW 6 Series Video Review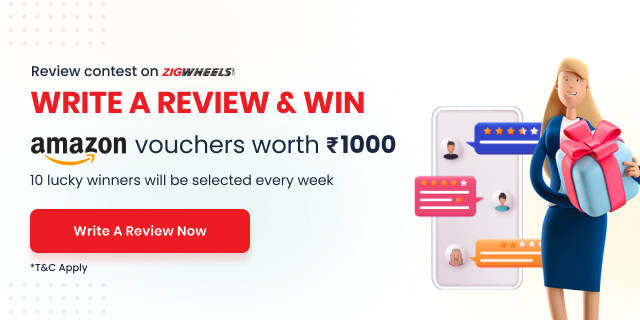 See what our community has to say!
NEW
India's largest automotive community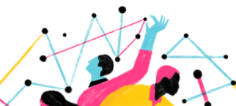 1 Other Things You Might Want To Do