BMW 6 Series Questions and Answers
Filter by :

Comparison (3)

Comfort (1)

Maintenance (1)

Specifications (1)

Mileage (1)

Price (1)
Q. Is it possible to request manual transmission instead of automatic and wheel size Ordered a brand new BMW 6 Series with 19 inches instead of the 18 inch Legislature?
Q. I am very eager to buy BMW 6 Series but as of now 2019 July onwards are there any drastic major or minor changes or updates coming for the 6 series Gran TURISMO?
Q. In easy word is there any protocal to buy car or only you have enough money. - 6 Series?
Q. I'm really planning to buy a SUV to enjoy its luxury comfort strength comfort style and so on. Ive got with me mahindras scorpio toyotas fortuner and rush and bmws 6 series sports gran tursimo . Shall i discard all these vehicles and go straight for the E Pace ? Will it let me down in any way in sheer power luxury and comfort ?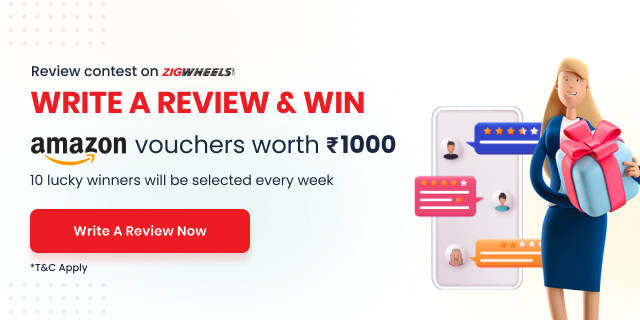 BMW 6 Series User Reviews
4.6/5
Based on 48 rating & 38 reviews
Review your vehicle & win ₹ 1000
All

Comfort (4)

Mileage (3)

Performance (3)

Experience (3)

Torque (2)

Engine (2)

Service (2)

Power (2)

Speed (1)

Maintenance (1)

Looks (1)
Best performance

The BMW 6 Series is the best of the performance-rich sedans. The cabin of this car is very comfortable and has all kinds of safety features like hill assist, ABS, EBD, and airbags. The seats of this car are very comfortable and made of best-in-class leather. The rear row space is great for two occupants, but a third passenger may feel uncomfortable. The exterior design of this car is well designed but lacks unique elements. The engine of this car is a two-liter, four-cylinder, which is very efficient to produce the best performance.

0

Share

A Luxury Sports Sedan Done Right

The BMW 6 Series is a luxury sports sedan comes up with a powerful engine, rear wheel drive.The 6 Series delivers an great driving experience in true BMW fashion. I recently test drove the 640i model and was impressed by its strong turbocharged engine, sharp handling and comfortable interior. The 335 horsepower got me to 100 kmph in just 5 seconds flat and the 8 speed automatic transmission shifted smoothly through the gears. The cabin is beautifully crafted with high quality materials and seats.

0

Share

mix of luxury and athleticism

Revolutionizing fineness and Performance BMW's 6 Series shines with its indefectible mix of luxury and athleticism. Aesthetically pleasing, its design seamlessly merges substance and dégagé vibes. Dynamic power stems from robust machine choices, rounded by a consummately balanced suspense. Cutting-edge technology enriches the interior, offering comfort and connectivity beyond prospects. Abundant space caters to all inhabitants. Though pricing may pose a consideration, the 6 Series epitomizes complication and driving delight, cementing its elevation in the luxury bus realm. So one should must buy this amazing four wheeler for sure.

0

Share

Powerful presence on the road

BMW 6 Series is a sedan that looks just awesome. In terms of looks it beats all of its competitors due to its sharp and attractive edges. That's not all, because the car provides a great experience, and is smooth on the road. It comes with 6 airbags that make the car super safe and also the mileage provide is high 13.5 to 18.5 kmpl.It is the best combination of comfort, looks, safety, and price as well. If you have a budget of 70 to 80 lacs, then just go for it.

0

Share

The Art of Grand Touring

This model has surprising tries, which is where my reference for it comes from. This model's vacuity is commodity I value. painlessly linking fineness and dexterity, the BMW 6 Series unleashes majesty. given away what it has to extend, this model has earned my reference as a cherished option. A sense of uproariousness is created by its swish appearance and sporting characteristics. The important machine and lively interpretation of the 6 Series give a sumptuous and thrilling driving experience.The vehicle is in astounding condition and gets extraordinary mileage. It likewise looks perfect.

0

Share

5.0

Great luxurious sedan i have

Great luxurious sedan i have drive great speed & quality

0

Share

The Fusion of Luxury and interpretation

The BMW 6 Series stands as a eidolon of proud touring luxury, adroitly mixing fineness and interpretation. Whether you conclude for the coupe, convertible, or the four- door Gran Coupe interpretation, the 6 Series caters to a different batch of preferences. Its lineup of potent machines ensures exhilarating acceleration, while the finely- tuned lattice strikes a delicate equilibrium between dégagé dexterity and comfortable long- distance floating. Outside, the 6 Series lavishes its inhabitants with opulent accoutrements and country- of- the- art technology, climaxing in an atmosphere of refined comfort. Distinguished by its witching project, dynamic driving experience, and devilish amenities.

0

Share

mix of luxury and athleticism

Revolutionizing fineness and Performance BMW's 6 Series shines with its indefectible mix of luxury and athleticism. Aesthetically pleasing, its design seamlessly merges substance and dégagé vibes. Dynamic power stems from robust machine choices, rounded by a consummately balanced suspense. Cutting- edge technology enriches the interior, offering comfort and connectivity beyond prospects. Abundant space caters to all inhabitants. Though pricing may pose a consideration, the 6 Series epitomizes complication and driving delight, cementing its elevation in the luxury bus realm. So one should must buy this amazing four wheeler for sure.

0

Share

Including turbocharged

Bmw 6 series offers a range of powerful engine options, Including turbocharged six-cylinder and v8 engines, Providing impressive acceleration and performance.The suspension is tuned to deliver a smooth and comfortable ride while maintaining precise control during spirited driving.Its exterior features flowing lines, Muscular contours, And a low-slung profile that emphasizes its sporty character.He seats offer excellent support and comfort for long-distance drives, While the gran coupe body style provides additional rear-seat space and practicality.Bmw prioritizes safety in the 6 series, Incorporating a host of advanced safety features.

0

Share

user-friendly iDrive infotainment system

I am obsessed with BMW 6 Series' unbounded elegance and grandeur as a proud owner of one. This high-end coupe comes with a number of unique features that elevate the standard of automobile performance. A luxurious and technologically advanced interior pairs well with the sleek and stylish exterior to provide the ideal balance of comfort and flair. Convenience and safety are improved by the cutting-edge technology, which includes the user-friendly iDrive infotainment system and extensive driver assistance functions. The little amount of room in the back seats, which can be an issue for taller travellers, is one downside I've seen.

0

Share

More Customer Reviews of 6 Series