2020 Hyundai i20 Review
Nov 12, 2020
Views : 12702
---
No cost-cut base variant and range of options that'll shame an expensive buffet -- Hyundai's pushed the perception and price of premium hatchbacks up a few notches. A risky move, definitely, but so was it worth it?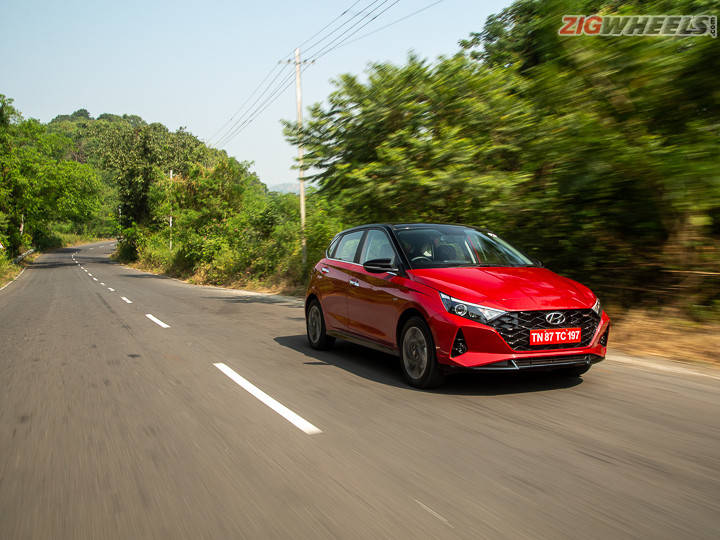 Get latest updates on
the automobile community
It's a big deal to see so many engines, transmissions and features offered with one car. More so when we're talking about a mass market hatchback. So it comes as no surprise that the 2020 Hyundai i20 was making its headlines for all the right reasons -- right up until the price announcement.
With the top models commanding an on-road price of around/over Rs 13 lakh on road, many consider the new i20 to be too expensive. Can a day's drive change that perspective?
Hot & Spicy

Sporty, chiseled or young, there are many words that come to mind when you first look at the new i20. However, big isn't one of those words. Technically, there's no major difference in the car's size vs its rivals but it is lower down on height. Something like the Honda Jazz would strike you as larger at first glance.
However, the i20 is the widest car in the segment and that's in the interest of giving it this hot hatch-like stance - low and wide with a bonnet that sharply swoops down.
| | | | | | |
| --- | --- | --- | --- | --- | --- |
| Dimensions | New i20 | Elite i20 | Jazz | Baleno/Glanza | Altroz |
| Length | 3995mm | 3985mm | 3989mm | 3995mm | 3990mm |
| Width | 1775mm | 1734mm | 1694mm | 1745mm | 1755mm |
| Height | 1505mm | 1505mm | 1544mm | 1510mm | 1523mm |
| Wheelbase | 2580mm | 2570mm | 2530mm | 2520mm | 2501mm |
Many would argue "Why not get a Venue instead?," the assumption being SUV stance = bigger car, but the i20's as long as the Venue, is wider and even has a bigger wheelbase.

The big difference between this and the Elite i20 is in the attitude. The new car's a lot more in your face. Just take a look at the 16-inch alloys, LED projector headlamps, LED DRLs or LED tail lamps. It's evidently high on flash without using chrome as a crutch. Even the tail lamps have a Harry Potter's scar like 'Z' lighting pattern, so you won't mistake it for anything else from behind.
Looks Can Deceive

Preconceived notions are hard to evade sometimes. Even this author assumed that this'd be another case of "4 seater at best." However, the new i20 puts its width to good use and it actually does work well as a 5-seater even for adults. The leg space is good too and at 6.5ft, I was able to sit behind someone 6ft in height.

Does the low height play spoilsport? Not at the rear at least, because the roof liner has been scooped out and even taller occupants have usable headroom. Even with the all-black interior, there's a good sense of space at the rear, due credit to the wide glass area, including the rear quarter glass.
There are some cons, though, some which would've been easy fixes. For one, roomy as the rear row is, the view facing forward gets sandwiched between the tall infotainment panel and interior rearview mirror. Some misses like the lack of cupholders in the rear armrest or the missing middle headrest seem easily avoidable, especially when you clearly aren't positioning the car as the budget pick in its class.

The front row experience is what matters most and Hyundai has clearly put some effort into this. This new dashboard design isn't as subtle as the Elite i20's and, much like the exterior, is funky and, perhaps, a little risky. The good news is that even with this funky design, the ergonomics are still a strong point. Even the fit and finish quality is premium (if not rich) and it makes the cabin a nice place to be in.

What complements this are the touches derived from bigger Hyundais, like the Verna's digital instrument cluster or the Creta-inspired steering design. Thankfully, the steering is tilt and reach adjustable as standard while a height adjustable driver's seat shows up in all but the base Magna variant.
FYI - The i20 gets full leatherette seats but only with the turbo petrol versions
The adjustable steering in particular goes a long way in making the front seat tall people-friendly but there are some height related roadblocks. Anyone around or over 6ft in height will want more headroom, at least in the sunroof equipped models. The roofliner is low enough that you can't remove the adjustable front headrests until the backrest has been reclined. Additionally, using the sunvisor gets difficult for the vertically gifted since it eats into your view out.

There are also some annoyances like the lack of markings or backlighting for any of the power windows switches, save for the driver's, or the lack of a vanity mirror for the driver. Even the door armrests could do with some soft touch plastics or leatherette padding (a la Venue) to make the cabin feel richer.
Festive Crackers

Diwali came early for the new i20 and it went on a gizmo shopping spree to make sure the title of 'most feature loaded' can't be contested.
Highlights:
There's the 10.25 inch touchscreen (8-inch screen for Sportz) that's shared with the Sonet but uses the Creta's interface. It's very fluid to use with no notable lag while switching through the different menus/features. You'll need to get used to all the menu options but it doesn't take much time to figure out. No physical buttons unfortunately.

It also gets Android Auto & Apple CarPlay. Both these features can be wirelessly operated only with the 8-inch screen that's seen in the i20 Sportz grade.

There's a 7-speaker BOSE music system that includes a subwoofer. The 'BOSE factor' really comes to life only when you turn the volume up nice and loud.

Sunroof

Wireless phone charger with a cooling vent (Convenient but not the quickest charge option)

Digital instrument cluster

Air purifier with an AQI display
BlueLink connected car tech

Smart key with push button start

Auto AC with rear AC vents

Cruise control
The safety package is also class leading with 6 airbags, highline TPMS (pressure per tyre displayed on the MID), ABS with EBD, stability control and hill start assist on offer. But there are some oddities here. Rear parking sensors come as standard but even the top version gets only two. Also, ISOFIX mounts are offered only in the fully loaded Asta (O). Projector fog lamps and rear AC vents come as standard but not this?
The Fireworks
| | | | |
| --- | --- | --- | --- |
| Engine | 1.2 litre petrol, 4 cylinder | 1.0 litre turbo petrol, 3 cylinder | 1.5 litre diesel, 4 cylinder |
| Transmission | 5-speed manual / CVT | 6-speed iMT / 7-speed DCT | 6-speed manual |
| Power | 83PS/88PS (MT/CVT) | 120PS | 100PS |
| Torque | 114Nm | 172Nm | 240Nm |
| Claimed Fuel Efficiency | 21kmpl/19.65kmpl (MT/CVT) | 20kmpl/20.28kmpl (iMT/DCT) | 25kmpl |
The engines and transmissions give the i20 different personalities, each with their pros and cons.
1.0 Turbo DCT

This is a big differentiator for the i20, at least until Tata introduces the Altroz turbo DCT. It's a familiar engine that we've experienced in the Venue/Sonet and the mannerisms don't change by much. It's a 3 cylinder motor but refinement levels are good. A little thrummy, sure, but the engine note is actually nice to hear.

There is some slight initial lag that you will notice especially in crawl city traffic or while reversing up an incline. There is a bit of learning curve to be precise with how much throttle you need to dial in at low speeds but you can figure it out quickly.

Where this engine comes to life is when you push it. It's very eager to make the speedometer climb past 100kmph (Hyundai claims a 9.9 second 0-100kmph sprint time) and lets you use higher revs well too. Slip the transmission into manual and it'll auto upshift only around 6500rpm, which is great especially for a turbo petrol.

The transmission complements the engine really well too. Gear shifts are almost imperceptible whether you're just commuting or going gung ho. What's really appreciable is how smooth even aggressive downshifts are, wherein the powertrain rev matches precisely to control any shift shock.

However, like we've experienced before, in the interest of longevity, it's not as aggressive as say the VW Polo DSG. Slam the throttle and there is a slight wait before kickdown. Make no mistake, it is quick, just a little conservatively tuned for a twin clutch box. It would be great to see paddle shifters here just to add that extra bit of control that'd make the performance even more enjoyable.
1.5 Diesel MT

Fire it up and the first thing you notice here is how well the cabin insulation counters the engine noise. Yes, you can tell it's a diesel but vibes are very well controlled and the engine, while audible, doesn't sound coarse or crude.

The turbo lag is more noticeable here than in the turbo petrol and it's only around 2000rpm that it gets into its stride. That said, there is usable performance for city commutes before the turbo kicks in. The gear changes are petrol car-smooth and the shift action is light as well. This powertrain will prove to be a good cruiser with 100kmph seeing the engine ticking over at around 1800rpm.

While 100PS/240Nm are strong figures for a car of this size, this isn't an engine designed for straight line sprinting. It's aimed towards offering competence for long haul cruising and driving around with a full passenger load.
1.2 Petrol MT
The naturally aspirated petrol is for the easy going driver. The BS6 update hasn't changed the nature of this engine and it prefers a relaxed driving style. It's still the commuter pick of the lot and doesn't get particularly punchy or exciting even if you rev it all the way. It falls in somewhere between the Altroz and Baleno/Glanza when it comes to performance and usability, while taking top trumps for refinement.
Take The Wheel

The ride quality is slightly on the firmer side, and this is more noticeable in the turbo petrols. You can feel potholes when you hit them but it's one quick dunk and then it settles immediately with no bounciness on the recovery.

We even drove the i20 over some gravel laden and damaged roads. While we could feel the surface vibrations, we weren't being tossed about in the cabin. Even the road noise was controlled nicely. What we would've liked is for the ride to be just a little more planted at speeds above 100kmph. Something like the VW Polo feels more compliant at high speeds. Basically, it works well for daily commutes, even with bad roads and intercity touring, so long as you stick to sane speeds.

With the turbo petrol coming into the picture, the new i20 is in hot hatch territory. It has more power/torque than even the JTP twins! However, it is a neutral handler. The steering is quick enough to enjoy some fast corners and curves, but there is no feedback to speak of. The brakes are also typically Hyundai. They feel spongy and the initial bite is milder than it would be in any rival, so you do end up dialing in more braking input than you'd expect.
It's very balanced in that sense but while the performance is hot hatch-like, the handling and ride package is tuned more towards ease of use than outright excitement. It's about offering more fun for the regular driver than pleasing the petrolhead.
It's Not That Simple

Hyundai's certainly pushed expectations from the segment ahead by offering more features and more choice with the drive options, while improving on the basic need of space and practicality. But you can't push the boundaries without pushing the cost ahead as well.
| | | | | |
| --- | --- | --- | --- | --- |
| Prices (Ex-Showroom) | Magna | Sportz | Asta | Asta (O) |
| 1.2 Petrol MT | Rs 6.80 lakh | Rs 7.60 lakh | Rs 8.70 lakh | Rs 9.20 lakh |
| 1.2 Petrol CVT | - | Rs 8.60 lakh | Rs 9.70 lakh | - |
| 1.0 Turbo iMT | - | Rs 8.80 lakh | Rs 9.90 lakh | - |
| 1.0 Turbo DCT | - | - | Rs 10.67 lakh | Rs 11.18 lakh |
| 1.5 Diesel MT | Rs 8.20 lakh | Rs 9 lakh | - | Rs 10.60 lakh |
If you just want a decently loaded family hatchback with a reasonable amount of frills and gizmos, there are more VFM options available. If you want that next class equipment, then the 1.2 petrol and 1.5 diesel command a reasonable premium for several added features you get, while the turbo petrol combines that with more drive sophistication and excitement.

A hiccup for many isn't that this is an expensive car, it's that it's an expensive hatchback. And that may not have the emotional edge of a sedan or SUV. When you change your perception of what you think a hatchback can be is when you realize that the new i20 can really be all the car you'd need and want.
Hyundai i20 Video Review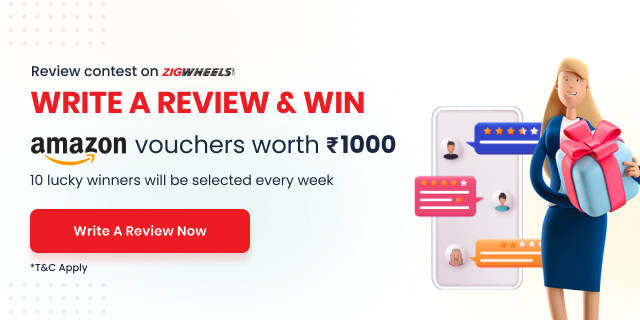 See what our community has to say!
NEW
India's largest automotive community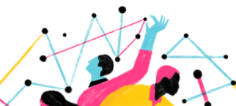 2 Other Things You Might Want To Do