2019 Range Rover: Road Test Review
---
The appeal of the Range Rover LWB lies in its ability to turn the capability, desirability and luxury dials all the way up to max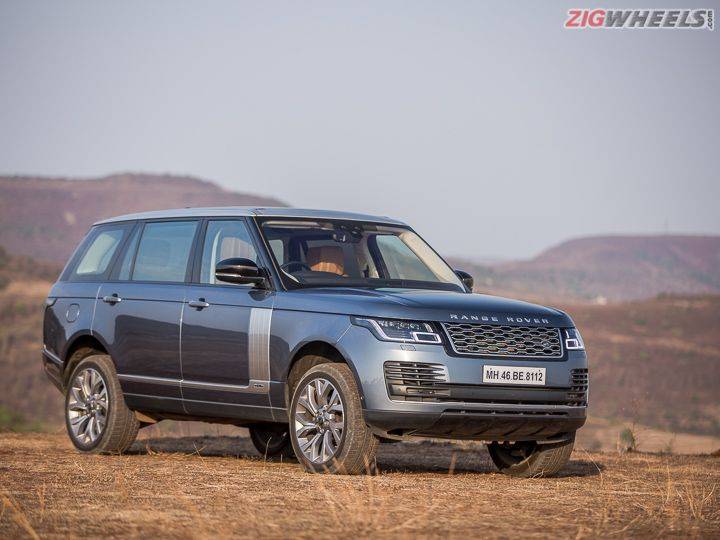 There are few SUVs with as imposing road presence and go-anywhere ability as the Range Rover and we're yet to come across someone who wouldn't want one. Yes, the Vogue SE that we had on test isn't completely turned up like the Autobiography is, but it's still up there. We spent a few days in the big Rangey to see what makes it so desirable.

Presence
The designers at Range Rover have managed to keep this behemoth of an SUV looking understated. And if you're asking me how I could call this 5.2-metre-long SUV understated then just take a look at any of its competition and you'll understand what I'm getting at.

The lines are simple and straight, and the changes to the bumper, headlights and grill subtly refresh the big Rangey but still preserve its DNA. On the test it still managed to turn heads literally everywhere and there are few vehicles on the road that won't jump out of the way of that much wealth rolling down the road at them.

The Experience
Climbing into the Range Rover is always a pleasant occasion. The new Touch Pro Duo dual screen setup for the infotainment screen looks splendid and it's nice and snappy to use with a nice interface. It's even quite visible in bright sunlight and now includes Android Auto and Apple CarPlay as well.

We did experience some minor intermittent lag with the driver's interface at times though. The sound quality from the 13-speaker 825W Meridian sound system is also quite exceptional with the pleasing ability to set a pure stereo mode without any system-added amplification so you can listen to music with the levels set at what the musician intended.

There's delicious leather and wood all around the cabin and if you plan to sit in the rear seats, there's an additional 186mm more legroom over the already adequate standard wheelbase version. And unlike all the luxury sedans we have tested, you don't have to practically fold away the front seats to achieve this palatial legroom.

Yes, it's excessive and even though it's a rear 'bench' there is a massive armrest that makes the two seats really comfortable. It's not the most luxurious setup on offer though, and with the SVAutobiography you can get two lounge-sized chairs that recline, massage and cosset your behind better than even the best first class seats an airline could offer. It's not an option on the Vogue SE that we have here but these are comfortable nonetheless.

Hits and odd misses
There are a number of tasty little details to be found on the Rangie that let you know that JLR have really let their geeky engineers and designers go to town. Things like having two different coloured lights for the rear passengers - one for reading and a different colour for lighting the cabin.

Then there's the touch buttons on the doors for adjusting the mirrors, folding them in and switching on child lock and they work with just a gentle brush of your fingers. There's even a mute button to put Beethoven's 5th on pause while you answer that important call from the wife/lawyer/investment banker.

There are also many practical touches like a multitude of charge points littered across the cabin and there's even a 240V socket in the boot as well as a full sized spare wheel.

But there were some things we didn't like too. Like the roof-mounted air con vents for the rear passengers tend to blow a very concentrated stream of air either on your head or on to your neck.

If they were mounted in the pillar they would be further away and not quite so bothersome. They can be shut off though and the central console mounted vents still do a good job of cooling down the rear.

Then those neat door-mounted touch buttons worked wonderfully for the rear doors but for some reason the larger button surface area of the front buttons catch too much light from the large windows and makes the backlit buttons hard to see. So sometimes you will end up turning on child lock or closing the wing mirrors when you meant to just adjust them.

Another oddity for a car that sports so much space are the rather oddly shaped door pockets that don't quite accept 1-ltr bottles standing up. So you have to lie them down, and when the door is closed they tend to foul against the bottom of the seats as you try taking them out.

The Drive
I bet you're thinking that it's one of the longest things on the roads save for a school bus, so of course it drives like one as well right? On the move all the mass never becomes an issue at all. Mostly down to the brilliant driving position: even in their lowest setting you still have a very commanding view of the road ahead. So much so that I found I was grossly overestimating its actual side and giving obstacles on the left a much wider berth than was needed. The steering is also nice and light and you're soon comfortable driving though you will always have to be careful of its length, both when looking for parking spots as well as changing lanes in traffic.

Another luxury is the way it glides over our roads. Comfort mode saw the Range Rover glide gracefully over everything that Pune roads could throw at it. Understandably it does take a moment to settle down after a big bump but it never felt overly floaty. Sports mode does firm up the suspension a tad but it doesn't transform it into anything near sporty around corners so there's always some roll, but it's a luxury SUV so no one's complaining. What it does have a more positive effect on is the drivetrain.

Shifting to Sport quickens up throttle response and also speeds up shifts which otherwise can be quite dull. This is the mode we prefered to keep the V6 diesel in as it was the most responsive to drive inputs. Both 'Comfort' and 'Adaptive' modes feel like there is too much unnecessary electronic interference between what your feet are doing and how the engine and transmission are reacting.

And then being a proper Land Rover, it still has its family off-road genes as well so it gets the default suite of off-road AWD and all-terrain tech that includes a raised ride height and Mud and Ruts, Sand and Rockk Crawl modes. We even ventured a little off-road in our tests and on a steep slope with the Rock Crawl mode selected even this 2.4 tonne beast was able to creep up with the engine just at idle. And Hill Descent mode kept things composed on the way back down too. Though we didn't push the envelope we did enough to confirm that the systems are not just present for show and tell.

The numbers
The Range Rover Vogue SE we drove was equipped with a 3.0-litre V6 diesel that makes 258PS and 600Nm. In this trim there is also a 4.4 litre V8 diesel that makes 340PS and 740Nm. If you chose the even more luxurious Autobiography trim you get the choice of the delicious 5.0-litre V8 petrol as well. With our test SUV, however, we managed the 0-100kmph sprint in a healthy 9.05s. In our fuel efficiency test the big Rangie managed 12.09kmpl on the highway run and 9.70kmpl in the city 50km commute.

Verdict
They say nothing worth having comes easy or in this case, even for a small fortune. This Vogue SE variant with the smaller diesel option starts at Rs 1.87 crore (ex-showroom) and the range-topping SVAutobiography can go up to Rs 4.05 crore. Yes, you may never need your uber-luxury SUV to have a go-anywhere streak but it certainly won't hurt, especially with the state our roads have deteriorated to this monsoon. In the end there's no more luxurious and sophisticated way of massaging your ego than this absolute dream boat. Just make sure you splash out on the Autobiography for the better rear seats.
More on Land Rover Range Rover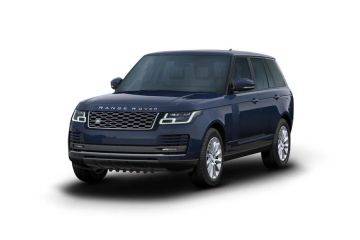 Rs. 2.01 Crore Onwards
Ex-showroom, Delhi
View April Offers
View On Road Price
See what our community has to say!
NEW
India's largest automotive community