X1 Racing League Drivers Selected Ahead Of Series Debut
Nov 13, 2019
Views : 3299
---
Changed from its original vision, the X1 Racing League teams announced their driver line-ups ahead of the inaugural two-round schedule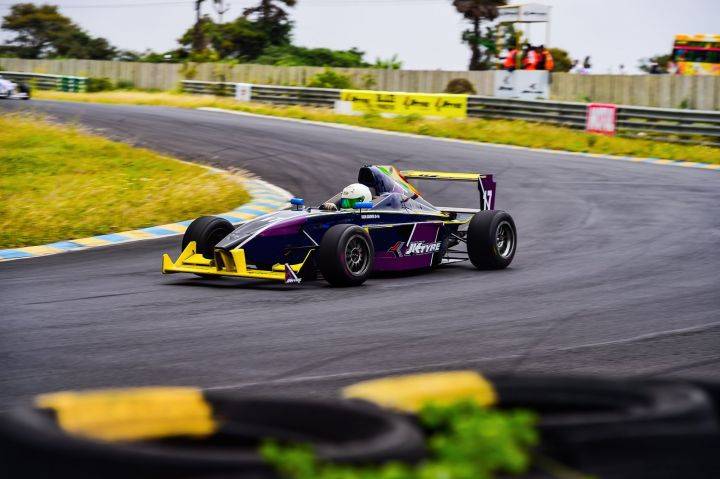 The six participating teams selected their driver line-ups from a pool of 30 drivers.
The car will be a modified version of the JK FB02 used in the erstwhile Euro JK Cup of the JK Tyre Racing Championship.
The series calendar will comprise two rounds in Greater Noida and Irungattukottai, respectively.
Following the conclusion of its various e-sports legs around the country, the X1 Racing League the brainchild of racing drivers Aditya Patel and Armaan Ebrahim – announced its line-up of six teams that will field five drivers each.
The drivers comprise many familiar names on the domestic front such as Vishnu Prasad, Nayan Chatterjee, Karthik Tharani Singh and Anindith Reddy, all of whom have won national racing titles across various championships in India.
There are also two well-established stars -- three-time FIA Asia-Pacific Rally Championship title-winner Gaurav Gill and India's first-ever Formula 1 driver Narain Karthikeyan. Even Arjun Maini, who has recent experience in Formula 3 and Formula 2, is among the selected drivers.

Each of the six city-based teams (Hyderabad, Bengaluru, Mumbai, Delhi, Chennai and Ahmedabad) will have one foreign male and female racing driver. The list includes former F1 drivers Vitantonio Liuzzi and Alex Yoong along with former IndyCar driver Pippa Mann.
Despite the impressive driver line-up, one can't help but notice that the series seems a far cry from how it was originally marketed last year. The series was to feature race weekends held on both street circuits as well as traditional purpose-built circuits. And the car was set to be the J A Motorsport Indie 2.0 -- a two-seat racing car built for customer racing and track day experiences by Coimbatore's J A Motorsport.

However, a need to control costs has led to the series being confined to just two rounds. One round will be at the Buddh International Circuit in Greater Noida (November 30 to December 1) and the other at the Madras Motor Race Track in Irungattukottai near Chennai (December 7 to 8).
And the car will now be the single-seat JK FB02, which was originally used in the erstwhile Formula BMW Asia, Formula BMW Pacific, JK Racing Asia Series and Euro JK Cup. A body kit will change the car's appearance to look similar to how the X1 Racing League was originally advertised.

An e-sports based promotion, starting with the upcoming November 16 to 17 weekend, is set to be held before each round, which is when tickets will be handed out to those interested in seeing the real thing in person.
The Italy-based Eurointernational team, which ran all the cars for participating drivers of the Euro JK Cup, will provide each team with an engineer to help set up the cars along with the drivers.
The full team and driver line-ups are as follows:
Team Hyderabad
Akhil Rabindra
Tonio Luizzi
Gosia Rdest
Arjun Narendran
Anindth Reddy
Team Bengaluru
Arjun Maini
Oliver James Webb
Michelle Gatting
Nayan Chatterjee
Vishnu Prasad
Team Mumbai
Khush Maini
Mikkel Jensen
Pippa Mann
Sohil Shah
Karthik Tharanisingh
Team Ahmedabad
Krishna Mahadik
Alex Yoong
Rahel Frey
Chittesh Mandody
Ameya Walavalkar
Team Delhi
Gaurav Gill
Mathias Luada
Christina Neilsen
Raghul Rangaswamy
Ashwin Datta
Team Chennai
Narain Karthikeyan
Frankie Cheng
Alice Powell
Arjun Balu
Yash Aradhya
Add Your Comments