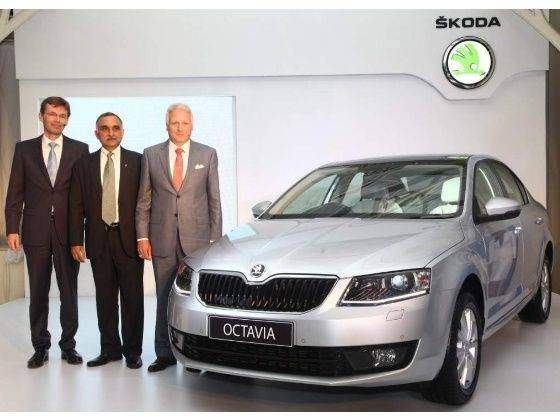 The latest generation of Skoda's bestseller, the Octavia was finally presented before its Indian audience. Besides offering greater room to its passengers, the third generation model is now a far more elegant design, offers higher functionality and better safety features and comfort systems.
With the launch of the new Octavia, the Czech car maker in India is hopeful of carrying on the success of the first-generation Octavia that has been selling between November 2001 and October 2010.
Excited about the Octavia's return to the Indian market, Sudhir Rao, Managing Director, Skoda Auto India, said, "The 'Octavia' model line launched Skoda in the country 12 years ago and has enjoyed a cult status in India ever since. Since then Skoda has come a long way in the Indian market and the Octavia has always been the heart of our brand. Now, with the new-generation Octavia, which will be introduced in India during the festival season, we promise all of this and much more."
The new Skoda Octavia is being produced at Skoda's factory in Aurangabad, where the Superb, Yeti and Laura are already being manufactured. Skoda CEO Prof. Dr.h.c. Winfried Vahland claims the Octavia is by far the company's most important model in the Indian market and also an engine of future growth.