Lambretta Returns With Three New Scooters
by Hiral
Nov 14, 2017
Views : 13045
---
The V50 Special, V125 Special and the V200 Special are direct threats to Vespa with their classic looks and modern touches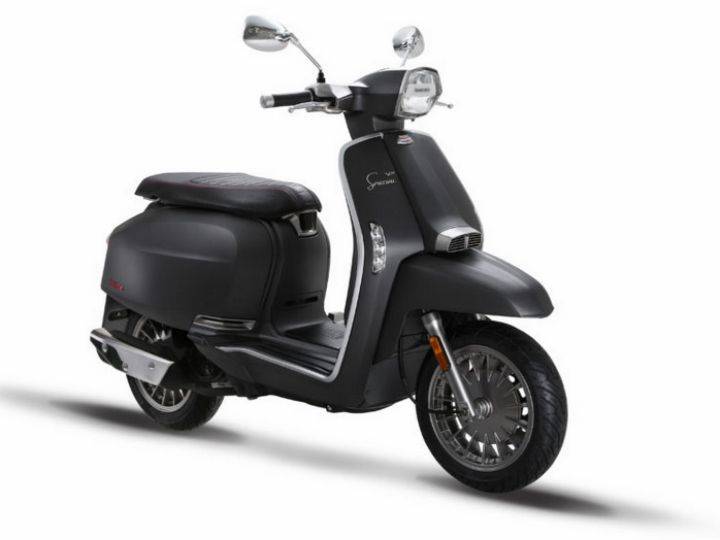 The old and iconic scooters from Lambretta that first exploded onto the market post World War II were such a massive success that the scooters themselves became celebrities of sorts. The Milan-based company found its revival there as well, during the EICMA 2017, after being out of the market for 20 years.
Currently owned by the Swiss-based consortium called the Innocenti S.A., three brand new models of Lambretta were displayed at Milan. Namely, the V50 Special, V125 Special and V200 Special, the two-wheelers are made of steel, draw pretty much the same dimensions and share the same platform. Further, for configuration, all three scooters are belt driven with a CVT. Each of these scooters will have two different variants: the Fixed Fender and the Flex Fender.

Let's take a look at each one of them individually.
At the heart of the V50 Special sits a 49.5cc, air-cooled, single-cylinder carburetted engine that is capable of producing 3.5PS of power at 7500rpm and 3.4Nm of torque at 6500rpm.
Next, the V125 Special gets a 124.7cc fuel-injected motor that can churn out 10.2PS of power at 8500rpm and 9.2Nm of torque at 7000rpm.
Then comes the biggest one of the lot, the V200 Special. It gets a fuel-injected motor like the V125 but displaces nearly 168.9cc, while making 12.2PS of power at 7500rpm and 12.5Nm of torque at 5500rpm.

All the three bikes get 220mm hydraulic disc brakes with telescopic forks sit at the front and a monoshock at the rear. A 110mm drum sits on the rear wheel of the V50, while the V125 and V200 get a 220mm hydraulic disc. Speaking of features, the scooters get LED headlights, taillight and turn signals. A 12V charging socket, along with an integrated glove box is standard too and the bikes start electronically. The V125 Special gets Combined Brake System for improved braking and the V200 Special gets Bosch's ABS on both ends. The scooters have a wheelbase of 1330mm and get a 770mm high seat, with a 6.5-litre fuel tank.
These new scooters will be first built in Taiwan and sold in Europe by early 2018, before moving on to other markets in June. These scooters were also assembled in India from the 1950s to 1990 by Automobile Products of India and later by Scooters India Limited.

So, it is safe to assume that the new Lambrettas will make their way back to our streets. However, according to reports, the manufacturer is currently assessing the availability of a good distribution system. Importing these two-wheelers for our country, especially with its huge appetite for two-wheelers, will be extremely expensive. Hence, expect the company to look for a manufacturing or assembly plant. They, however, haven't commented on whether they will come here independently or tie up with a local partner.