Jeep all set to enter India
Apr 13, 2012
Views : 144053
---
It's one of the oldest names to grace the automobiles and definitely one of the most legendary and its finally coming to India. Get ready for Jeep

India has always been the land of SUV's. Big on size, space and presence which is complimented perfectly by their ability to gobble up bad roads which make up the majority of the surfaces here in India, make them just the right vehicle for us. While we already have a horde of SUV's here in India, we finally have the big daddy coming in. The American icon Jeep is all set to drive us SUV buffs crazy.

Part of the Chrysler group, Jeep is being brought in by Italian giant, Fiat who now owns it since the last few years. While they have a range of vehicles in their portfolio, the ones slated for India are most likely the Grand Cherokee and the Wrangler.
The Grand Cherokee is now in its fourth generation and received a lot of updates for 2012. Muscle is what comes to your mind when you look at the Grand Cherokee. It's a brilliant mix of classic styling cues and modern design. Look beyond the signature seven-slot grille, round headlamps and trapezoidal wheel arches and you'll see thoughtful details that set Grand Cherokee apart.

The cabin follows suite with a handsome cabin with a cleanly styled dash, tight seams, high-quality materials and consistent textures from door to dash. Quality is expected to be on par if not better than its Japanese/German/Swedish rivals. Comfortable seating is courtesy the large plush seat which is designed for plus sized American. However, the only drawback is that the Grand Cherokee is offered as a five seater and not a seven. The current Grand Cherokee shares components with Mercedes-Benz's ML-Class, DaimlerChrysler owned Jeep during this vehicle's early development so its premium look and feel is no surprise.

It's pretty loaded as well. Standard equipment includes automatic headlights, foglamps, cruise control, dual-zone air-conditioning, a tilt-and-telescoping leather-wrapped steering wheel and a six-speaker sound system with a CD player and an auxiliary audio jack. An optional package adds keyless entry, a power driver seat (including lumbar adjustment), and a USB/iPod interface. The Security and Convenience package includes remote engine start, Bluetooth, a cargo cover, an auto-dimming rearview mirror and a USB/iPod interface. A back-up camera, a power passenger seat, heated front seats, leather upholstery and a nine-speaker premium sound system with digital music storage and a touch screen interface are also available. However, what kind of equipment the Indian version gets, is yet to be seen.


While internationally, the Grand Cherokee is powered by a range of powerful V6 and V8 petrol engines, India is most likely to get only the oilburner. The 3.0 litre turbo diesel is built by VM Motori and developed together with Fiat Powertrain, company of Fiat S.p.a. At 240 PS and 550 Nm, this will pretty much be one of the most powerful SUV in the market. Fitted with new-generation, 1800 bar injectors with new MultiJet II technology, developed and patented by Fiat Powertrain, this unit is also as fuel efficient as it is powerful.
The other entrant from Jeep will be the famed and go anywhere Wrangler. While the Grand Cherokee will be the premium luxury SUV, the Wrangler will be the tough, off-road lifestyle product. In simple words the Wrangler will pretty much be a more powerful and luxurious version of the spartan Mahindra Thar. Like the Grand Cherokee, the Wrangler has been around since ages and was in fact produced by Kaiser-Jeep and then American Motors (AMC) and finally Chrysler.

The Wrangler too has received a lot of updates for the 2012 model and is pretty much in its most modern avatar yet. There are all new interiors which boast of higher-quality materials, the center stack has been redesigned, an all-new instrument panel and strategically applied sound insulation that makes this the quietest Wrangler ever.


For off road and SUV enthusiasts this is indeed a brilliant piece of news. What remains to be seen is how well are the vehicles priced. If Fiat manage to localize the assembly, then the Grand Cherokee could well be under Rs. 45 lakh making it good value. The Wrangler on the other hand will be an excellent buy if priced in the 15-20 lakh bracket. The Jeep tag was already present in India with Mahindra assembling the Willy's Jeep decades ago and on the early Mahindra's as well till Chrysler claimed its right over the "Jeep" trademark. But this time it's pretty much the real deal that's headed our way. Keep your fingers crossed and keep watching this space for more.
See what our community has to say!
NEW
India's largest automotive community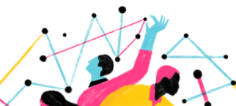 4 Offers Available