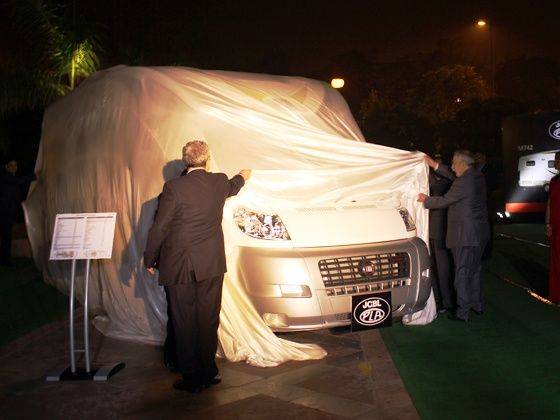 Indian coach building major JCBL, in association with PLA of Italy has launched two motorhomes in India. Based on the Fiat Ducato platform these premium motor homes have been positioned as exclusive products for a niche clientele.
Badged as 'JCBL PLA' for India, the first model is called the HS75 and has been priced at Rs 75 lakh on road New Delhi. The JCBL PLA HS75 has four certified passenger seats with the option of a fifth certified seat for passengers, it is also equipped with five beds, a washroom with a separate shower, a dining table, triple gas burner stove, a dish wash basin, a refrigerator, a television, and plenty of storage cabinets.
The JCBL PLA M742 is expected to be priced at around Rs 77 lakh on-road New Delhi. It can seat four passengers with the option of a fifth certified passenger seat, it has seven beds, overcab heating and safety net and features all the amenities that the HS75 is equipped with.
Both the HS75 and the M742 come with a lot of options that customers can spec them up with such as leather upholstery, ABS, ESP, cruise control, an automatic gearbox, roof rack with ladder and more.
Firepower comes from the Fiat Ducato's 3.0 liter Multijet diesel engine that develops 180PS of power and 400Nm of torque. The engine meets Euro 5 emissions norms but is capable of running on BS 4 grade fuel as well.
(From left to right: Pier Luigi Alinari, Founder PLA and Rajinder Aggarwal CMD, JCBL Group)
As of now, JCBL PLA will be importing the HS75 and M742 motor homes for the market, but JCBL plans on assembling them in India to further bring down the cost.
Rajinder Aggarwal CMD, JCBL Group stated that they intend to sell 100 units of the JCBL PLA range of motorhomes in India in the first year after which JCBL PLA will target 300 – 400 units annually.
JCBL is looking to setup 3S (Sales, Service and Spares) dealerships initially in select cities in Andhra Pradesh, Karnataka, Tamil Nadu and Kerela for the JCBL PLA range of motorhomes. It would also be worth mentioning that the mechanical and electrical parts of the Fiat Ducato can be serviced at any Fiat dealership in the country.
Rs 75 lakh maybe considered a bit steep for a motorhome in India but you have to remember that Rajinder Aggarwal is a man who has been at the crux of the industry for a long time. He states that the JCBL range of motorhomes are lifestyle products that will appeal to the right clientele. And he has a point, as Basecamp has launched two caravans in India while PCP is going to introduce its Terra Motor home soon.
So, the market potential is there and Mr Aggarwal who got into luxury coach building at a time when the market was thought to be non-existent is now introducing luxury motorhomes in the country. It looks like this could be yet another success story for JCBL and for PLA in India.
Also read: PCP Terra motor homes to be introduced soon