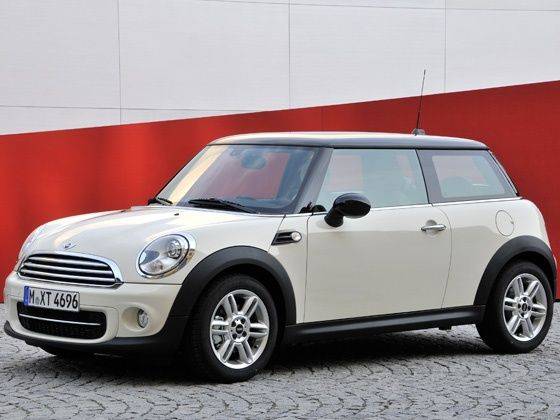 Q1. What personally drew you towards brand MINI and valiantly taking custody of the country's first MINI dealership in Mumbai?
The MINI brand is extremely iconic and it has a huge history behind it. It is a beautiful car; small and practical, and has been a very successful brand globally. So with being in the premium automobile space, it was an obvious choice to run after a brand, the likes of MINI.
Q2. How has the response been so far at the Mumbai showroom? What has the general feedback been with regards to the cars on display and the brand as a whole?
Driving a MINI is all said and done an exhilarating experience and it's easy for anyone who gets behind the wheel of any one of these cars, it is the vehicle's fabulous power delivery that excites them the most. So apart from the fact, that these cars are good looking stylish, the fact that you can individualize them as per your tastes gives helps give them a very unique identity on the road.
Q3. Which MINI model would you pick personally from the current line-up on sale in India?
See the Countryman, is a very interesting car. Although it has not been designed to look like a conventional MINI Cooper, its larger proportions, spacious interiors and delightful drive experience makes for a very practical all-round vehicle with tremendous potential here on Indian roads.
Q4. What according to you distinguishes a MINI from similarly placed high-end small cars like the Volkswagen Beetle and the Fiat 500?
Frankly, I don't think the two can even be compared to the MINI Cooper. This is a car that comes from a brand that carried its very own heritage, corporate identity and an exciting assortment of models that have been well received across continents. The drive quality, customization options and ownership experience of a MINI are unparalleled and this is what sets them apart from their competitors.
Q5. Can enthusiasts look forward to any customer driven initiatives that would bring them closer to the brand?
We are planning quite a few exciting events for the near future around the MINI brand, and while details cannot be shared of any particular event at this point, what I can say from my experience of being associated with the brand is that MINI is always unconventional and full of surprise and this will reflect in an assortment of nationwide events planned for the months ahead.