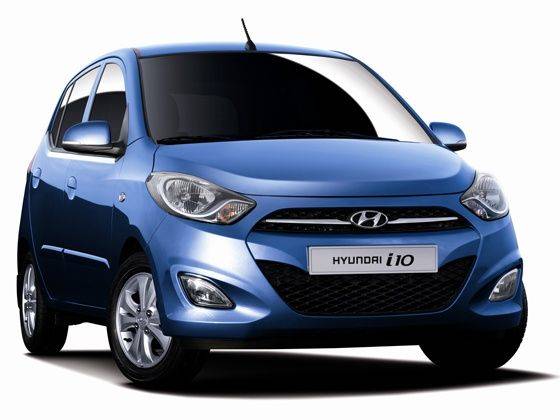 The launch of the Hyundai Grand i10 earlier in September 2013 with a price range that over lapped that of the i10 was an indication of times to come. The Korean car maker has now meted out the same treatment to the i10 that it had for the Santro and Accent, by phasing out the higher trim variants of the i10.
All variants of the i10 powered by the 1.2 litre DOHC Kappa2 engine with variable valve timing have been discontinued, the automatic version of Hyundai i10 which was also powered by the 1.2 motor has bitten the dust too.
This means the Magna 1.2, Sportz, Sportz AT, Sportz (O) and the lavishly equipped Asta variant of the i10 have all been discontinued as the new Grand i10 is powered by the same 1.2 litre Kappa2 engine.
As of now, Hyundai's revised i10 variant list consists of five variants, namely, the D-Lite, Era, Era LPG, Magna and Magna LPG. All of these variants are powered by the company's 1.1 litre iRDE2 petrol engine that develops 69PS of power and 101Nm of torque.
The price range for the Hyundai i10 now stands between Rs 3.76 lakh to Rs 4.53 lakh (ex-showroom Delhi) which means that it now competes only against the likes of the Maruti Suzuki A-Star, Maruti Suzuki WagonR, WagonR Stingray, Honda Brio, Chevrolet Beat petrol and the Ford Figo petrol.
At this point Hyundai does not have any compact automatic hatchbacks, but an automatic gearbox for the Grand i10 is on the cards. This would be a good time to crack a good deal on one of the higer-end trims of the i10 that are to be discontinued as the powertrain will continue to live on in the Grand i10 and spare parts are easily available for the i10.
Also read: Hyundai Grand i10 : Special Coverage