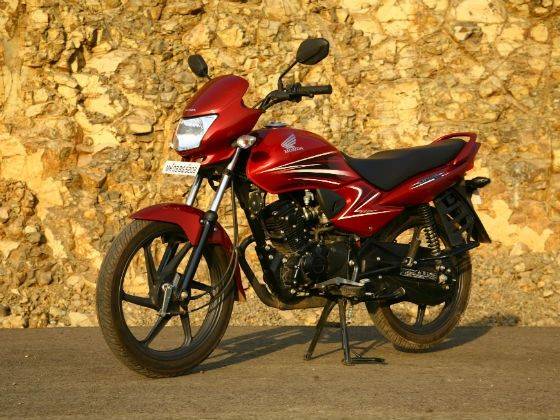 ET learns that Honda Motorcycle & Scooters India (HMSI), the two-wheeler arm of the Japanese auto giant, will launch another 100-110cc motorcycle in the next couple of months to build its Dream series of mass market bikes. People close to the development say the new bike is code named 'K23', and is based on the same platform as Dream Yuga.


""The new 100-110cc offering is the value-engineered version of the existing 100-110cc bike and will be priced aggressively so it can be positioned straight at the Splendorsegment. Yet again, the company is striving for higher fuel economy as the USP,"" says the person involved with the development, who did not want to be named.


HMSI is planning to sell 6 lakh units of this new 100-110cc bike in FY14, which will be just 25 per cent of the Hero Splendor family's annual sales of 2.1-2.2 million units. The Hero Splendor family includes Splendor+, Splendor Pro, Splendor NXG and Super Splendor. Also Read: Honda Activa HET: Road Test

Between both its Dream series models, Yuga and the yet to-be-launched bike in the next fiscal, HMSI plans to sell a total of 1.2 million units, the person revealed. This means, the 100-110cc mass market will make up for almost 30 per cent of the company's overall sales in FY14. Honda Motorcycle has already announced it is eyeing sales of 3.93 million units in FY14 and that it would be launching one new product every quarter.

VG Ramakrishnan, MD, Frost & Sullivan (South Asia), says, "Splendor has been one of the most successful models in the Indian two-wheeler space for decades. But that also shows it has been around for decades and needs revamping." "Honda is in an aggressive mode, whereas Hero is the one defending. History has shown that the one on the defensive starts losing. So, Hero is bound to lose market share to Honda. The answer lies in flanking the Splendor family with an additional model that is not only aggressively priced but offers value on par with Honda, if not better," adds Ramakrishnan.

While declining to give specific comments on the project, Yadvinder Singh Guleria, VP (sales & marketing) at HMSI, says: "The 100-110cc motorcycle market is a very large market and with our existing product portfolio we have a limited representation there. We have said this before, we would be expanding the Dream series going ahead and we will be launching new products there. We can't comment more than this at present."

Dream Yugais available for Rs 44,000-48,000 while Splendor sells for Rs 40,000-45,000. The new bike from Honda is expected to compete around this lower price range, says the person. Also read: Honda CB Trigger unveiled


If HMSI achieves its sales target, it will take away a significant market share from Hero. In FY13, HMSI's market share has shot up almost 400 basis points to 18.64 per cent compared with 14.85 per cent at the end of FY12. Market leader Hero saw its share falling to 43.01 per cent in April-February of FY13, from 45.17 per cent in FY12.


"Today, the market is almost 1.4 crore (units) in India. So, if (it) remains (at the) same level, no growth happening, we may become No.1 in 2015 or 2016," Honda Motor Cos Operating Officer Shinji Aoyama had said on the sidelines of a press conference on March 11 to launch CB Trigger, a new 150cc bike.

Perhaps, the new motorcycle under wraps is giving Honda the confidence to talk about leadership in the two-wheeler market sooner than targeted. According to data from the Society of Indian Automobile Manufacturers, Hero's total sales stood at 54.61 lakh units between April 2012 and February 2013, while HMSI sold 23.67 lakh units for the same period. BajajAuto's sales stood at 22.82 lakh units.