EV 2030 Rollback: The Silver Lining
---
While it would have been almost impossible to attain this target, EV 2030 would still have taken the country much further in terms of e-technology then we currently are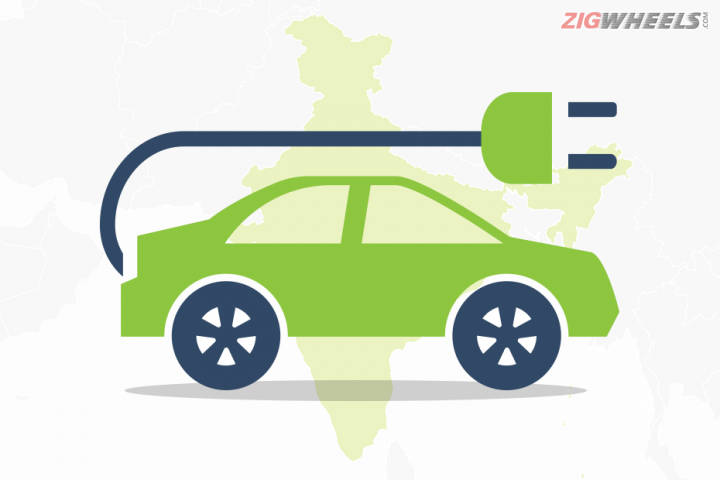 "I am going to do it, whether you like it or not. I will bulldoze. Petrol diesel banaane walon kaa band-baajaa bajaanaa hai."

On September 7, 2017, these words from the Road Transport Minister Shri Nitin Gadkari at the SIAM conference took the automotive industry by storm. Especially because this statement came after Minister of State for Power and Renewable Energy Shri Piyush Goyal's statement that India will produce and sell only electric vehicles by 2030, ruling out even hybrid vehicles.

There were a lot of doubts about how a developing country like ours, which is still working towards providing electricity to all of its citizens, can gear up for an all-electric fleet of cars. Similar doubts came from high ranking officials of carmakers who had invested in petrol/diesel technology or were working towards hybrid powertrains. But now, the government has revised its stand and this time, with a penned reply in the Lok Sabha.

"There are, at present, no plans under consideration of the Department of Heavy Industry to make all vehicles in the country powered by electricity by 2030," said Babul Supriyo, Minister of State for Heavy Industries and Public Enterprises. Shree Nitin Gadkari too gave a statement that "There is no need for any policy now."

While this might come as a relief for the automotive industry, it might not be the best thing for the people. Because while there are a number of reasons why the all-electric deadline was immature, it did something very important - get the ball rolling. And since you know all the reasons why this deadline could not have worked, here are a few which show why this wake-up call was necessary.

First, keeping the harsh words aside, let's focus on why the government was so pushy on getting EVs by 2030. India has been struggling to make strides in automotive technology. Yes, it is one of the largest automotive markets and growing at a rapid pace, but even today it is dominated by the technologies and products of foreign manufacturers. And while there are carmakers like Tata and Mahindra who now have started to get a grip on the market, the majority sales are still accounted by Maruti Suzuki and Hyundai. And in the big car or luxury car market, there are no Indian carmakers at all.

If you have been following the changing trends in the automotive industry you would know that the future of mobility is electric. If not all-electric, but surely a balance tipping towards the motors. But in India, there was hardly any action or development which hinted towards electrification. Heck, taking advantage of the FAME subsidy, manufacturers dealt us puny mild hybrids in place of actual ones, while electric vehicles were not even on the cards.

With a strong and an almost unreal push towards e-mobility, the Government wanted to ensure that we, if we do not become the leaders in electric vehicle technology, should not be lacking behind either. And that is one of the reasons why there were no subsidies given towards foreign imports of electric cars or tech. Also, because a subsidy on hybrids could have again resulted in more mild technologies coming in, it would have only pushed an inevitable shift towards electric further into the future.

And this is not something which is immature or unreal. Yes, it would still have been almost impossible to produce and sell only electric cars by 2030, but there would have been a lot of Indian startups or carmakers making and dominating the EV market. And that aside, since the verbal all-electric deadline was given, we have seen a lot of changes happening. The Suzuki-Toyota JV to make and sell electric cars in India by 2020, Suzuki-Toshiba JV to manufacture lithium-ion battery packs in Gujarat, Hyundai gearing up to launch electric vehicles and not hybrids, and Maruti-Suzuki to introduce hybrid vehicles and more.

Peak demand deficit - Maharashtra

Now comes the question of having the required infrastructure and a clear policy roadmap towards electrification. While the latter was completely absent, the former was being worked upon to help provide for e-mobility, as we found out in the iTEC India 2017 conference. With the deadline gone and the Government working towards making a foolproof policy, we hope these issues, including hybrid vehicles, will be well accounted for. And though not all, we as buyers have at least some practical EV options to choose from by 2030.
Add Your Comments