BMW i3 Updated, 'Sportier' i3s Revealed
---
BMW's urban electric car gets a mid-life update, increased range and a performance variant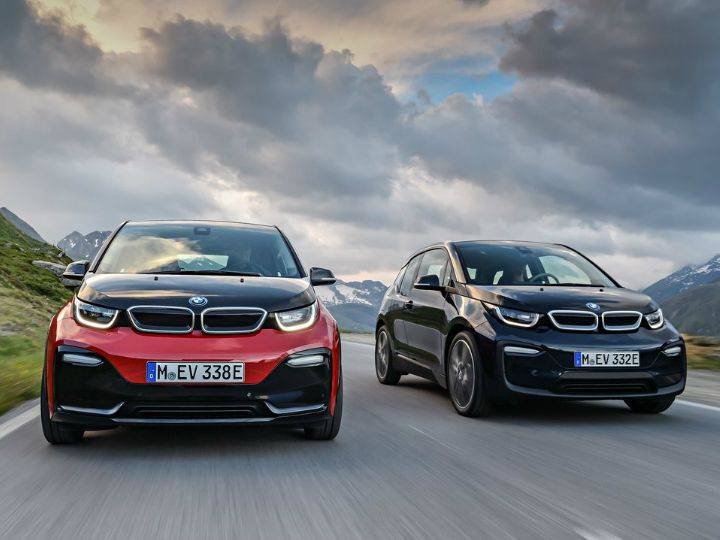 In 2011, BMW launched a sub-brand - 'i' - to specifically develop and manufacture electric cars. The first vehicles to be launched by the company included the i8 plug-in hybrid sportscar and the i3 electric/range-extended hatchback in 2013. The BMW i3, though not on sale in India, has become one of the most popular electric cars in the premium car segment in many countries.
And now, the BMW i3 has been given a mid-life update. The highlights here include two new paint options, LED lights all-around, cosmetic updates on the outside, new seat covers, a bigger battery and an all-new sportier variant.

The lithium-ion battery pack, that is the floor of the car, is now larger with a 33kWh capacity as compared to the 23kWh capacity of the earlier unit. While the additional capacity has been achieved without changing the dimensions of the car, the i3 is now heavier by around 45kg. In spite of this, the official range for the i3 has now gone up from 160km to 200km.
BMW has also updated the wall-mounted BMW i Wallbox charger for the i3. It now features fast charging to charge the car's batteries for a range of 180km in three hours. The optional range-extending 2-cylinder petrol motor (charges the batteries when charge level falls below minimum, does not power the wheels) can further extend this range by up to 150km.

The new i3s variant is no different from the i3 in terms of performance. It gets the same battery, the same electric motor and the same range-extending engine. Just like the standard i3, the i3s' motor generates maximum power of 170PS and peak torque of 250Nm. 0-100kmph is achieved in 7.3 seconds with top speed limited to 150kmph.
However, the BMW i3s does feature a sportier suspension setup which lowers the ride height by 10mm. The track width has also been increased by 40mm for improved handling characteristics. The wheels, at 20-inches, are larger as well and are 20mm wider than the wheels on the standard i3.

The new BMW i3 and i3s will be officially unveiled at the 2017 Frankfurt Motor Show in September with deliveries beginning across the world from November 2017. BMW has not confirmed if the updated i3 will be offered in India. The company does, however, offer the i8 here at a price of Rs 2.62 Crore, ex-showroom.