Hyundai Venue Review: First Drive
---
Hyundai is the last to enter the crowded small SUV segment. Will it also have the last laugh?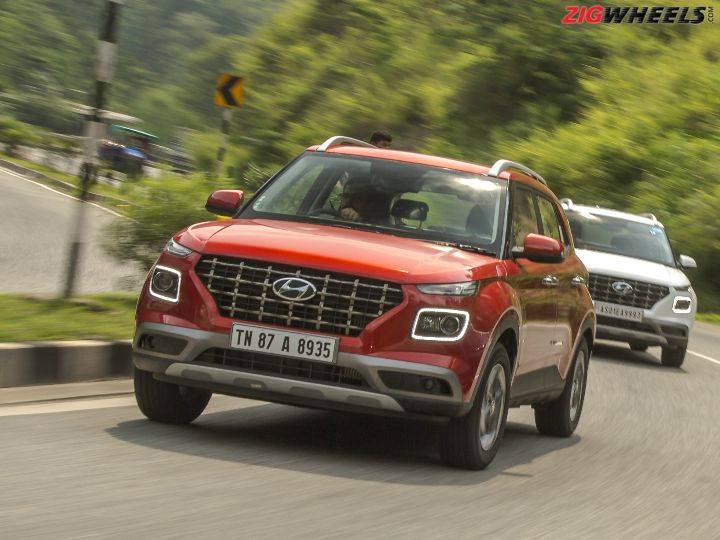 We'll address the elephant in the room right at the start: the pricing of the Hyundai Venue did come as a bit of a pleasant shock. We were expecting it to comfortably place itself next to Mahindra's XUV300 and Ford's EcoSport in the upper half of the sub-four-metre SUV space. But, with prices starting at Rs 6.5 lakh and topping out at Rs 11.10 lakh, it clearly has the Vitara Brezza and the Nexon in its crosshairs.

On paper, it's promising quite a lot: an efficient diesel, a punchy turbo-petrol, a slick-shifting dual-clutch automatic, and a gunny sack full of features. So, is the Hyundai Venue the compact SUV that seemingly does it all?
Small Wonder

With the Venue, Hyundai clearly wants to appeal more to those on the correct side of thirty. And to that effect, they've made a few bold choices. That shows in the split headlamp setup with turn indicators up top, and a block-shaped daytime running lamp pattern. There's some more pizazz with the projector headlamps and fog lamps, dual-tone 16-inch alloy wheels, and the crystal-like detailing in the square taillamps. You get to pick between some interesting colour options too, including a Denim Blue, Fiery Red, Lava Orange and Deep Forest (Green).

Hyundai's Venue gets a squared-off design and straight lines much as a pucca SUV should. There's a healthy serving of cladding, faux skid plates and roof rails too. However, it doesn't quite exude a 'scaled-down-SUV' vibe. Most would believe it rather looks like a hatchback on steroids, especially when viewed from the rear. In terms of size too, it isn't particularly large. It's the shortest in the pack, and wider than only the EcoSport, that too, negligibly.
Dimensions
Venue
Brezza
Nexon
XUV300
EcoSport
Length
3995mm
3995mm

3994mm

3995mm

3998mm

Width
1770mm
1790mm
1811mm

1821mm

1765mm

Height
1590mm
1640mm
1607mm
1627mm

1647mm

Wheelbase
2500mm
2500mm

2498mm

2600mm

2519mm
Make Room!

You can simply walk inside the cabin of the baby Hyundai. Seats are set at a neutral height, and older folk will definitely appreciate that getting in and out of the Venue is easy. Once in, the Venue makes you feel at ease too. The simplistic layout of the dashboard is not just easy on the eyes, but also easy to get used to.

In terms of touch-and-feel, Hyundai isn't pushing the envelope dramatically. Plastic quality here is noticeably better than the Tata Nexon and the Maruti Suzuki Brezza, and on par with the rest of the sub-four-metre gang. There are some likeable elements too, such as the soft feel on the AC vent controls or the reassuring clicks from the climate control dials.

Hyundai is offering the Venue with three interior colour options, based on the trim and exterior paint. This includes an all-black theme, denim dual-tone (Denim Blue / Polar White dual tone variants only) and an interesting Khaki dual-tone (Deep Forest and Lava Orange dual tone only). We'd have loved to see a conventional beige-black layout here, at least as an option. That would've helped open up the sense of space inside the cabin.

And that's because the cabin of the Venue appears small. But it isn't. Four six-footers can travel comfortably. Sure, it isn't super spacious in any manner -- it's just enough for a modern-day family. If you had to fit three occupants in the rear, that'd be a squeeze. There isn't enough width for the third occupant to relax, and neither is there a central headrest. So, we'd recommend using the Venue as a four-seater.

At the rear, Hyundai has been clever in liberating a few extra millimetres of headroom by scooping the headliner out. And the under-thigh support here is appreciable as well. Plus, to keep you refreshed and your Instagram packed with stories, there are rear AC vents and a 12V charging socket as well. Long journeys shouldn't pose a problem.

Doubly so, because the Venue's 350-litre boot will happily chug down a weekend's worth of luggage. The top-spec SX (O) variant also gets a handy 60:40 split that lets you tailor the space to suit your needs. For your knick-knacks, you get a tray in front of the gear lever (the top-spec variants get a wireless charger here), and door pockets that will easily hold 1-litre bottles up front and 500ml bottles at the rear. There's some more space in the central armrest, a small cubby behind the gear lever for your key, and a couple of cupholders in the centre console (one of which is sadly taken up by the air purifier).
Loaded!

Or not? Because, yet again, Hyundai isn't setting benchmarks here like we expected them to. There's practically nothing that stands out among its rivals. At the same time, there's nothing more you'd want at the given price either.

The top-spec version packs in an electric sunroof, cruise control, automatic climate control, and rear air-con vents. There's a six-speaker sound system paired with an 8-inch touchscreen too. This screen is slick to use (although the Ford EcoSport's screen feels more responsive) and comes bundled with Android Auto and Apple CarPlay along with Hyundai's BlueLink tech. Along with tracking your car in real time, you also get to set location-based alerts (geofence) and start/stop or lock/unlock the car using a nifty smartphone app.

Safety is taken care of by dual airbags, anti-lock brakes and ISOFIX child seat mounts that are offered as standard. Additionally, the top-spec variants offer side and curtain airbags and some tech in the form of electronic stability control, vehicle stability management and hill assist control. All boxes ticked, then?

Erm, not quite. For starters, ventilated seats would've been welcome. And a few feel-good features such as rain-sensing wipers and an auto-dimming mirror are conspicuous by their absence. Dig around and you'd realise Hyundai has been clever in cutting corners. For instance, there's no backlight for the power window switches (only for the driver's window switch); the turn indicators are bulbs, not LEDs; and there are just two parking sensors instead of four.
Hyundai's weird variant lineup also leaves a bit of a sour taste. It's puzzling why there's no top-spec DCT on offer. The SX+ DCT is somewhere in between the SX and SX (O), borrowing the flashy bits from the top end including the BlueLink tech, keyless entry and push-button start. But it misses out on a rear wiper, front and rear armrest and more importantly, side and curtain airbags. A fully-loaded SX (O) DCT variant at Rs 11.79 lakh (ex-showroom) would've definitely had takers. In due time, maybe.
Petrol Power!

Hyundai will let you pick between three engines: a 1.2-litre petrol, a 1.0-litre turbocharged petrol and a 1.4-litre diesel. The 1.2- and 1.4-litre engines are familiar -- borrowed from the Elite i20 -- whereas the 1.0-litre direct injection motor makes its India debut in the Venue, along with a dual-clutch automatic. We got to sample all of them, save for the 1.2-litre petrol.
| | | | |
| --- | --- | --- | --- |
| | 1.0-litre Petrol | 1.2-litre Petrol | 1.4-litre Diesel |
| Engine | 3-cylinder | 4-cylinder | 4-cylinder |
| Power | 120PS @ 6,000rpm | 83PS @ 6,000rpm | |
| Torque | 172Nm @ 1,500-4,000rpm | 115Nm @ 4000rpm | |
| Transmission | 6-speed manual / 7-speed automatic (DCT) | 5-speed manual | |
| | 18.27kmpl (MT) / 18.15kmpl (AT) | 17.52kmpl | 23.70kmpl |
Let's focus on the turbo petrol first. This three-cylinder motor comes to life with a small thrum and rumble. But get going and the vibrations smoothen out quickly. While you may miss the silky smooth nature of a four-cylinder engine, it's unlikely you'd have complaints on other fronts. With 120PS and 172Nm on tap, it's easy to think this motor transforms the Venue into a pocket rocket. Hyundai has been clever here, utilising all of that torque to make the baby SUV easier to live with on a daily basis. You feel the turbo kicking in at around 1500rpm. And even when it does, it doesn't shove you into the back of your seat. It's a clean, likeable surge that sees the Venue make swift progress. So while it might not fit in the traditional definition of 'fun to drive,' it's definitely enjoyable.

The light controls make the drive experience relaxing. There's no effort required to use the clutch, or manually change gears. And you won't be shifting gears too often either. This motor doesn't mind being at low speeds in high gears. So, you can stay in second (or sometimes even third) for those little speed breakers and then pull cleanly by simply stepping on the accelerator. For instance, in third, the Venue turbo petrol is capable of doing anything from 20kmph to over 120kmph. This tall gearing should also mean that the Venue is efficient out in the real world. Hyundai is claiming ~18kmpl for this engine. But we'll put it through a road test before we vouch for those numbers.
On the highway too, the motor has the legs for a relaxed cruise. You can hang on to triple-digit speeds all day long. This cements the Venue's credentials as a road-tripper. Overtaking on highways are dealt with easily since you're in the turbo-zone when you're cruising at 100-120kmph. You can step out of your lane, slam the pedal down and the torque does the rest.

If road-tripping isn't your jam and you'd be spending most of your time in a err… jam, we'd recommend you consider the dual-clutch automatic. If you drive about with a light foot, you wouldn't even pick on the upshifts. The gearbox isn't as quick as Volkswagen's DSG, but it gets the job done just fine. It's particularly good at picking up minor modulations on the throttle, which comes in handy when you're overtaking. However, when you go pedal to the metal, it hesitates a bit before downshifting. You know this gearbox is tuned with commuting in mind, and not to be outright sporty. The gearbox doesn't even get a dedicated sports mode, neither are paddle shifters on offer. It does get a manual mode that lets you take charge of the gears. But that doesn't let you hold the car in gear either. Stray near the redline, and it will upshift.
So, Hyundai's turbo-petrol seems to be an ideal companion for city runs and the occasional road trip. The DCT simply amps up the convenience quotient. Yes, it could've done with a bit more zing, a bit more pep. But it's hard to fault it from an everyday usability standpoint.
Dirty Diesel?

Oh no! Far from it. Hyundai's tried and tested 1.4-litre diesel was the natural choice for the Venue. It's already proven its worth in the Elite i20, Creta and the Verna. It's amongst the most refined diesel engines on the market. It only gets audible when you're really belting it, but then too it's never unpleasant.
We've loved how easy to drive Hyundai diesels are. This 1.4-litre too is no different. Even when the turbocharger isn't on song, the engine doesn't seem bogged down. It makes smooth progress up to around 1800rpm, where the boost kicks in. The turbo kick is a bit more prominent compared to the petrol. But here too, the torque won't take you by surprise. You can leave the Venue diesel in second gear, and trot about the city all day long.

The 1.4-litre motor is quick to pile on speed as well. It feels relaxed doing triple digit speeds as the engine is hovering around just about 2000rpm. If you'll be piling on a lot of highway miles, we'd recommend sticking to the diesel. The motor has proven to be reliable, and efficient. Finally, it feels effortless enough to overlook the lack of an automatic transmission.
Finding A Balance

The Venue's steering requires very little effort. Couple that with a tight turning radius, and you've got a small SUV that's at home within the urban jungle. Take it out on the highway, and the steering weighs up nicely. You can confidently cruise at triple digit speeds, and lane changes at these speeds too are dealt with poise. The steering isn't set up to be a corner carver's delight. But, nonetheless, it feels precise and predictable through the corners - letting you place the front wheels exactly where you want them.
What will stop you from going all out on the twisties is the hint of body roll. You feel the weight shifting from side to side if you chuck it really hard. However, it never overwhelms the driver at any point. The slightly soft-set suspension pays dividends by way of comfort. It takes the sting out of most potholes and broken surfaces. It's only the absolutely nasty ones that filter through the cabin with some vertical bobbing. You'd pick on this especially if you're seated at the rear. Fortunately, though, the cabin settles quickly.

The brakes require special mention. Much like the Creta, the brakes on the Venue feel like they could do with some more initial bite. It feels a bit wooden, forcing you to prod the pedal further. And when you do, you get all the braking there is. So there's a bit of a learning curve here.
The Perfect (Compact) SUV?

Hyundai's Venue is delivering where it matters the most: a healthy list of features, a big boot, comfortable ride and appreciable quality. Sure, it could've done without a few silly feature omissions and with a slightly wider cabin. But other than that, the Venue doesn't leave much to want. The turbocharged petrol as well as the diesel complement the Venue's city-focussed character beautifully. At the same time, both motors feel leggy enough for highway runs. That's a win again.

The Venue might not have a single headline feature that gets your attention. But as a package, it all comes together beautifully. That delicious price tag, then, isn't the sole reason you'd consider the Venue. It's something that sweetens the deal further.
Hyundai Venue Video Review
More on Hyundai Venue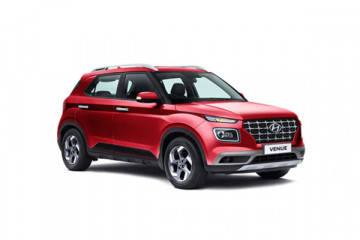 Rs. 6.92 Lakh Onwards
Ex-showroom, Delhi
See what our community has to say!
NEW
India's largest automotive community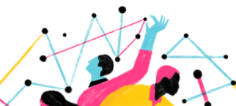 4 Offers Available