Harley-Davidson Low Rider: Road Test Review
---
Has moving to the Softail platform added a much needed dose of modernity to this classic 70's icon?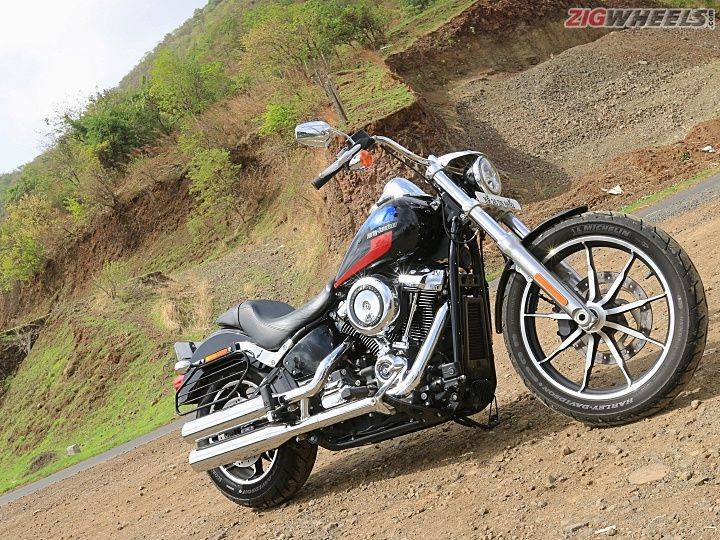 Originally part of Harley-Davidson's Dyna lineup, the Low Rider has been one of the iconic American cruiser maker's most popular motorcycles, in the US market at least. When the new 2018 Softail family was introduced last year, the Dyna was relegated to the chopping block, but the Low Rider stayed, now ported to the Softail platform. So now, running on all-new internals, including the new Milwaukee Eight engine and an all-new frame, this latest gen Low Rider only carries over the previous bike's styling cues, and pretty much nothing else. Has that been enough for it to make a leap into the 21st century?
Design
The simple retro paint scheme on the tank looks great.
Small headlight with the cap on top reminds you of the 1200 Custom.
Handlebar-mounted indicators are a nice touch.
Two instrument pods on the tank look nice and the analogue tacho is a welcome addition. But you need to look down to see the tacho.
Full rear fender and small front fender create a nice contrast and give it an old school look.
Larger 19-inch front wheel with 110/90 tyre and 16-inch rear wheel with 180/70 tyre creates a pulled back, squatted and rear heavy look.

The 2017 Softail range has pretty great looking motorcycles. While the Low Rider isn't particularly the best-looking one in the family, it nonetheless manages to be attractive, thanks to its simple, 70's styling and paint scheme. We especially liked the blue and red stripes on the black tank, but honestly, the other, brighter colour options look a lot more striking. The overall stance looks quite handsome, thanks to the large 19-inch front wheel with its tiny fender and the chunky rear end featuring a full-size fender, wide 180-section tyre and a small 16-inch rim.

Thanks to the 1200 Custom style headlight and the pulled-back "Buck-horn" handlebars with bar-mounted indicators, this modern retro cruiser does exude a lot of charm. And while you might think cast wheels are a departure from classic Harleys, these ones with their narrow spokes are a nice throwback to the Low Rider from the mid 70's.

It features the now Softail-synonymous tank-mounted analogue speedometer pod with built-in digital MID but also gets a second pod with a tachometer mounted right below it. The twin pods, with their unusual vertically stacked configuration, do look kind of charming, but the tacho is pretty hard to read as it needs you to tilt your head down quite a bit to look at it on the move. And the oodles of chrome around it does have a nasty tendency of reflecting sunlight right into your eyes if you're riding on a sunny noonday.
Ergonomics
Seat height of 680mm makes it accessible to riders of all heights.
Footpegs are almost mid-set and lifted up. This makes for a knees-up riding position.
"Buck-horn" handlebars are easy to reach for short riders. Taller riders might find the bars too close, leading to a slightly awkward riding posture.
The seat, borrowed from the Fat Boy, is extremely comfortable. But posture, thanks to the handlebar and peg position, ends up putting pressure on your lower back in some cases.
The rear seat is an absolute joke, a bad one at that.

One thing that a lot of folks really appreciate about cruisers is the fact that, thanks to the low seat height, even shorter riders can comfortably ride them. And the Low Rider is no different. At just 680mm, even those who are 5'5" or below can get their feet firmly on the ground.

But the riding position is still a bit strange. Unlike that of its Softail siblings, the Fat Bob or the Heritage Classic, the footpegs here have been pulled in, almost to a mid-position, but not quite. And to give the bike more cornering clearance, they're set a bit on the higher side as well. So you end up sitting a bit knees up, and this position seems more bothersome the taller you are.

That said, the seat borrowed from the Fat Bob is really comfortable and the rise at the back helps you to brace against it with your backside when you're moving the bike around in the parking with your feet. But you can really forget carrying pillions on that rear seat as it'll only accommodate the smallest of rear ends.

Engine
1745cc Milwaukee Eight 107 motor is extremely smooth.
Loads of torque on tap, but low-speed tractability is okay at best. Need to shift down often at city speeds.
Gear shifts are clunky, but generally, this gearbox feels better than Harleys of old. Clutch action is light enough for such a huge motor.
It cruises effortlessly at highway speeds. And the sixth gear really helps in maintaining low revs when doing 100+ kmph.
Throttle response isn't as punchy as the Fat Bob's, but this is the quickest Harley Softail we've tested thus far.

The Softail family is equipped with Harley's latest 45-degree "big" V-twin engine, the Milwaukee Eight with 4 valves per cylinder with pushrod actuation. Thanks to the use of counterbalancers, this engine is shockingly refined for such a large displacement motor and is surprisingly quick to rev as well. With 144Nm of torque coming in at 3000rpm, there's plenty of grunt in every gear. The engine will lazily sit at triple-digit speeds on the highway in sixth gear, so if you don't mind the posture, you could even do some long distance rides on it - apt since Harley bills this as "The Original Mile Eater".

Poke it with a stick and you'll hit 100kmph from a standstill in just 4.94 seconds - that's quicker than all the other Softails we've tested. A lot of this comes down to the fact that this is the lightest Softail we've tested so far and because its power delivery isn't as snappy as that of the Fat Bob's, it's easier to manage wheelspin off the line. That said, while its in-gear acceleration is quite good, managing 30-70kmph in 3rd gear in 3.20 seconds, and 40-80kmph in 4th in 3.91 seconds, there are other, smaller capacity cruisers that can actually do better than this. Low-speed tractability just isn't a hallmark of this motor. And that means, when you're riding in the city, you need to stick to lower gears all the time.

Ride and Handling
Right side up cartridge-type forks up front and hidden rear monoshock under the seat.
No remote preload adjuster. Adjustment needs the seat to be removed.
Stock setting on the rear shock is really soft. While it feels comfortable for normal use, it does wallow in the corners. The rear shock also bottoms out over sharp bumps or coming off sharp speed breakers.
Even with a low ground clearance of 130mm, it cleared every speed breaker we encountered, barring one which was particularly sharp.
Handling is the most accessible of all Harley Softails. It turns in quickly as wide handlebars provide plenty of leverage. There's no twitchiness mid-corner, and even transitions feel quick, accurate and controlled.
There's decent corner clearance on either side, but the rubber covered footpegs tend to push the bike up when they drag.
Brakes on our particular Low Rider had scored discs which caused a lot of screeching under braking and also lowered braking performance significantly. In fact, it registered the longest braking distance amongst all Softail models.

You normally wouldn't expect a gigantic 305kg cruiser to be nimble, but pick the Low Rider off its stand and you'd be surprised how quickly it tips into corners. Assisting this is the wide handlebar that gives you plenty of leverage, along with the "skinnier" 110/90 front tyre, while the long 1630mm wheelbase keeps it stable through corners. It offers decent cornering clearance on either side as well - 28 degrees. But once you run out of this clearance, the fully rubberised footpegs don't really provide great feedback when dragging over the tarmac, and also tend to give you a "bounce back" when they make contact with the road surface.

As for the ride quality, it isn't too bad. Its conventional telescopic forks use cartridge type dampers, so overall, the way the front end tackles bad roads feels quite sophisticated. And while the rear monoshock does a decent job, the one in our test bike was set up extremely soft, causing it to not only wallow through corners, but also bottom out when coming off tall speed breakers or going through sharp dips. When it does bottom out, it can be physically painful as you get a sharp jolt up your spine every time. While it does offer preload adjustment, we weren't able to fettle with any settings as the adjustment ring is under the bolted down seat, which needs to be removed first if you need to access it.

But remarkably, even with such a soft rear preload setting and a fairly low ground clearance of 130mm, the Low Rider literally scraped its underbelly on just one or two of the countless speed breakers we encountered in Pune city. Not quite living up to its name then, is it?

The other issue on our test bike was that the brakes' rotors were pretty badly scored. So along with loud screeching emanating from them at every pull of the lever, braking performance was a bit degraded as well. It still managed to haul itself down to a stop from 80kmph in 49.03 metres and in 30.14 metres from 60kmph - not too bad, but still the highest braking distances amongst all the Softails we've tested.
Verdict

At Rs 13.59 lakh (ex-showroom pan India), the Low Rider is the second most affordable bike in Harley's Softail range in India. Its positioning, though, is a bit difficult to explain, especially in the Indian market. It makes sense in the US market where the Low Rider enjoys massive nostalgia value, and this (slightly) modernised take on the original is well accepted.

Here, though, its appeal isn't as immediately obvious as the Fat Bob or even the Heritage for that matter, which offer a lot more flash. That said, if it was up to us, we'd say this is a bike for those who like their Harleys to be understated, yet packing plenty of performance.
See what our community has to say!
NEW
India's largest automotive community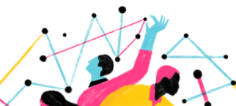 7 Offers Available