Citroen eC3 Road Test: A Purpose Driven EV
Jun 12, 2023
Views : 921
6 min read
---
By Nabeel Khan

Follow us
Citroen has taken a step back from giving features hoping to keep the cost down in the eC3. But does this formula work even for an EV?
We have spent quite a lot of time with the Citroen eC3. Even drove it until its battery called it quits. During our time with this electric hatchback, we've uncovered some cool and not-so-cool things about it. So, the big question is, should you consider it as your next urban EV?
The Key to a Modern EV?
Let's start with the key, shall we? It's not the flashiest thing out there and looks a bit on the cheaper side. Now, when you hit the road with this car, you'll be shelling out around Rs 13 lakh, and at that price point, most other cars offer a smart key. Sadly, that's not the case here. In fact, you don't even get passive keyless entry, so you'll have to go old-school and unlock the car with a button on the key itself. No fancy request buttons on the door either, and the door handles remind us of budget cars.
Looks ordinary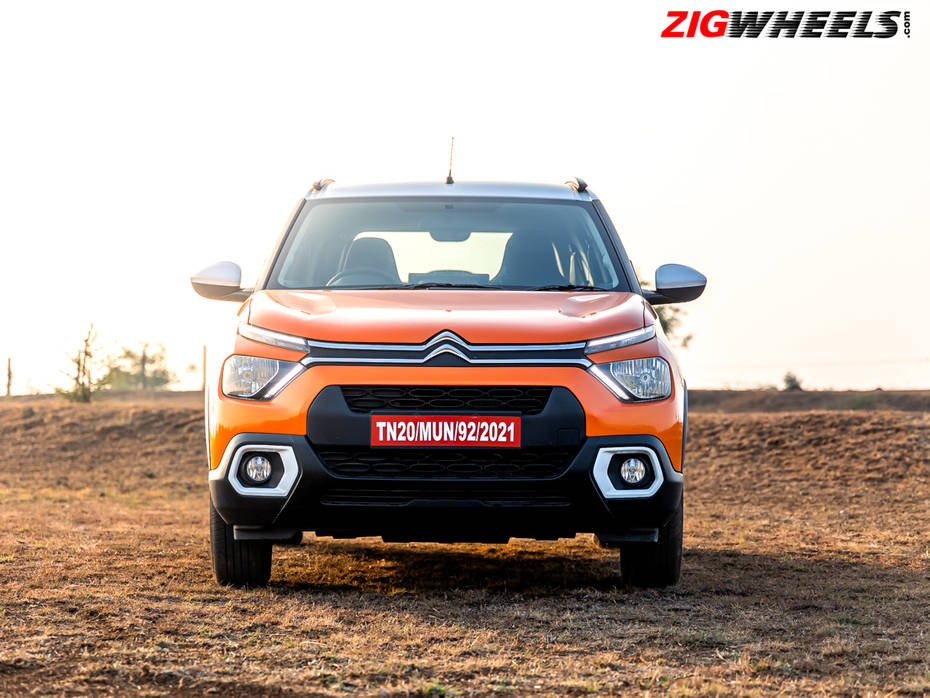 The Citroen eC3 looks exactly like the C3 hatchback. It flaunts rugged elements like skid plates, cladding, and roof rails that give it an SUV-like vibe. And let's not forget the groovy contrast colour elements like the dual-tone colour, ORVMs, bumper, and side panels that add a funky and lively touch. It even boasts premium features like LED DRLs and alloy wheels.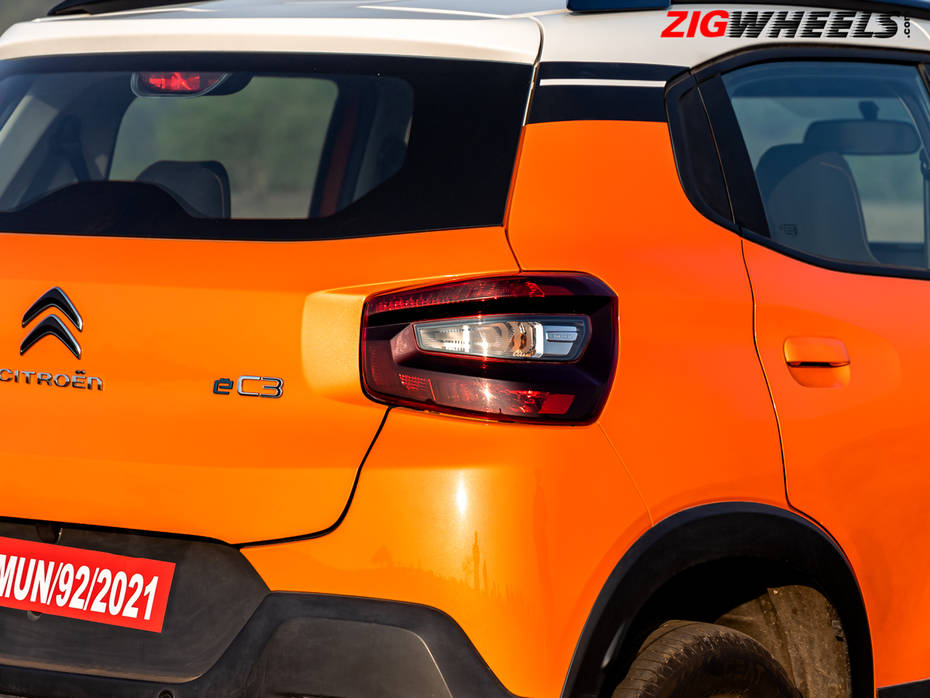 Get latest updates on
the automobile community

Login Now
But this being an EV, you want it to look a bit different or futuristic, which is not the case here. In fact, it looks just like the regular C3, except they stuck some "e" badges on it to make it the eC3. All in all, the Citroen eC3 grabs attention on the road and seems slightly bigger than it actually is.
Load it up!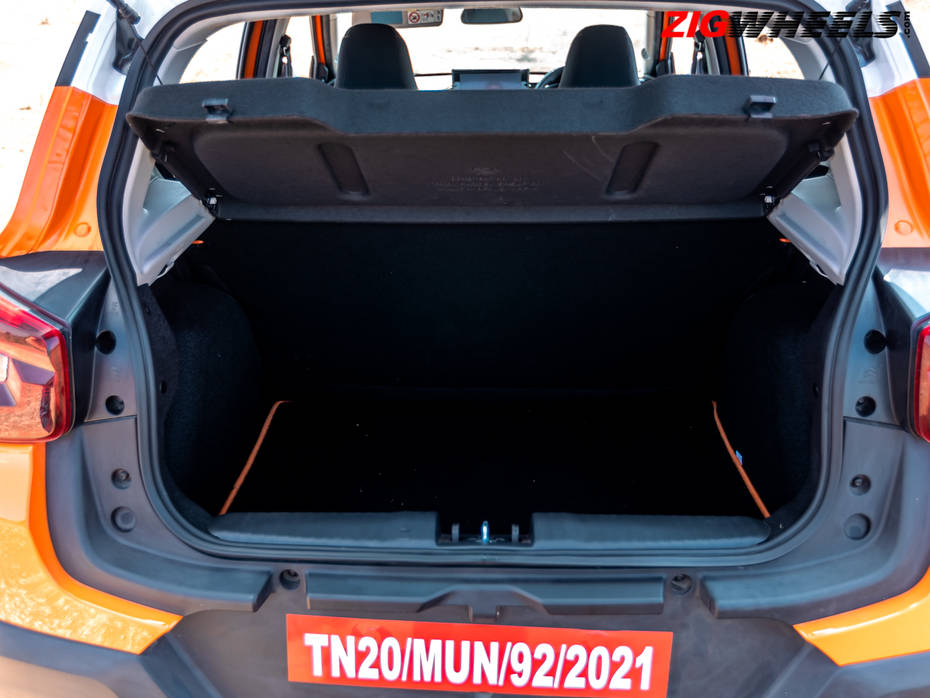 Despite being an electric vehicle, the eC3 doesn't skimp on boot space. You can comfortably fit large suitcases on the flat boot floor, and guess what; It even comes with a full-size spare wheel. Need more room? No problem. The seats can be fully folded, allowing you to utilise all of the generous 315-litre cargo space without any compromises. Rival EVs don't offer as much boot space or even a spare wheel. So if you're a business owner who frequently needs to haul goods, this is definitely a major plus point.
Lively Inside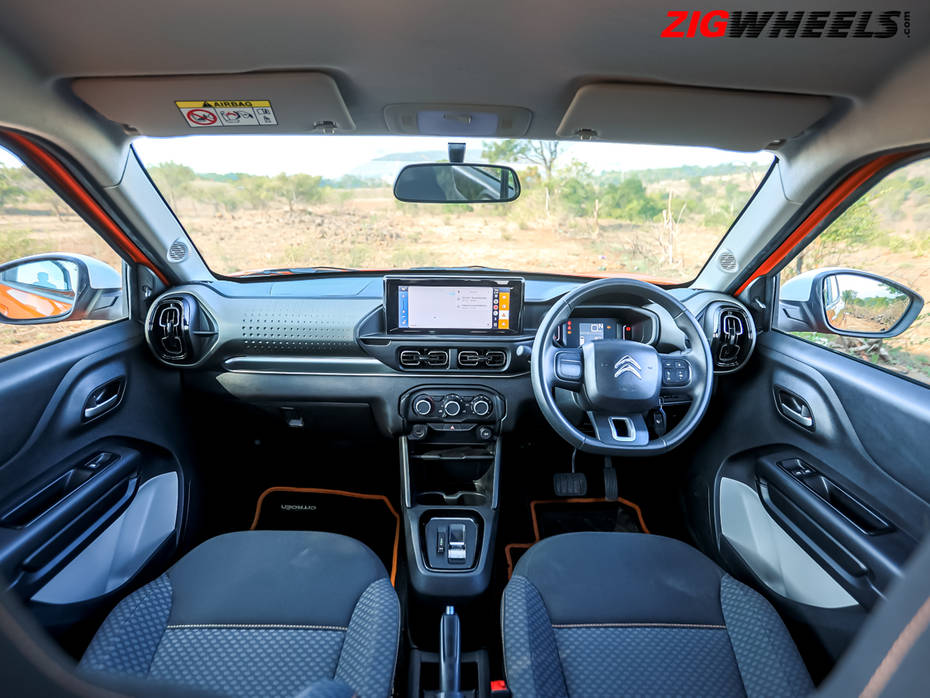 The Citroen eC3 is an electric car with a funky interior design, but a mixed cabin experience. The dotted pattern on the dashboard, AC vent design, and contrast colour elements give it a unique look. However, the quality of plastics and buttons could have been better, and some areas lack proper matching creases, which can be disappointing for those who prioritise attention to detail.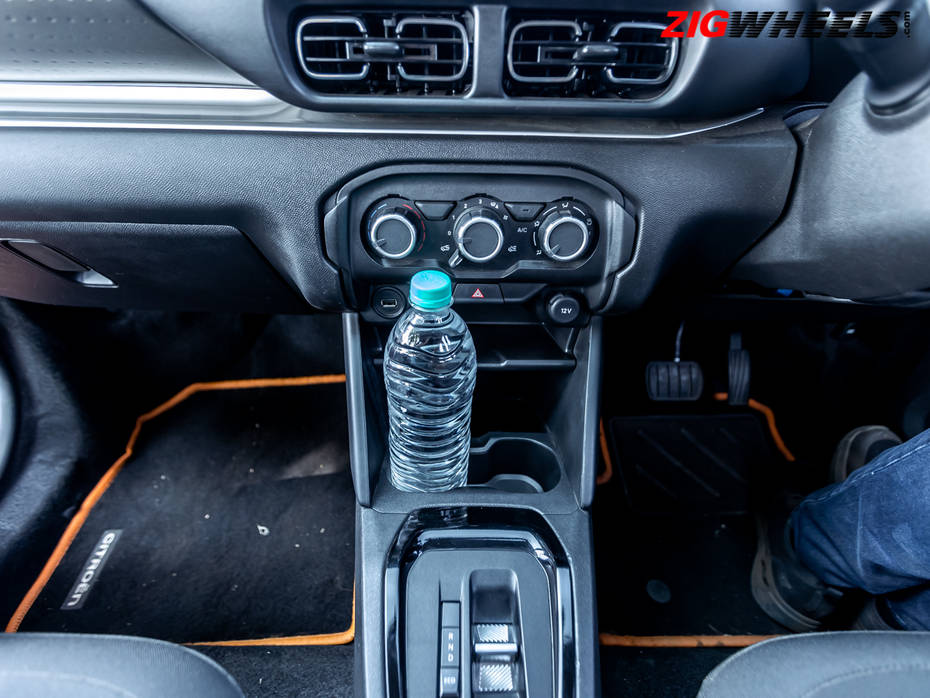 The eC3 offers a highly practical cabin with ample storage space, including cupholders, a deep storage space behind them, a phone storage area, storage below the handbrake, door pockets, and a glove box. However, placing a bottle in the rear cupholder obstructs the use of power windows. The cabin is so well laid out that other car makers should take notes.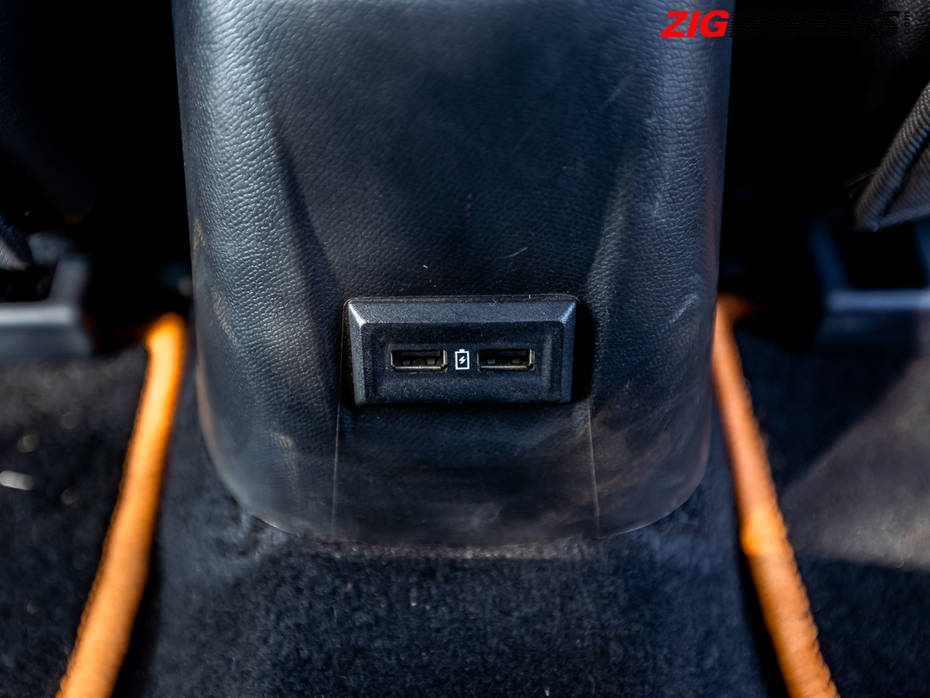 For charging and connectivity, the car provides three USB chargers (one in the front and two in the rear) and a 12V socket. However, it lacks a wireless charger or Type-C port, which would have been desirable in a modern day hatchback.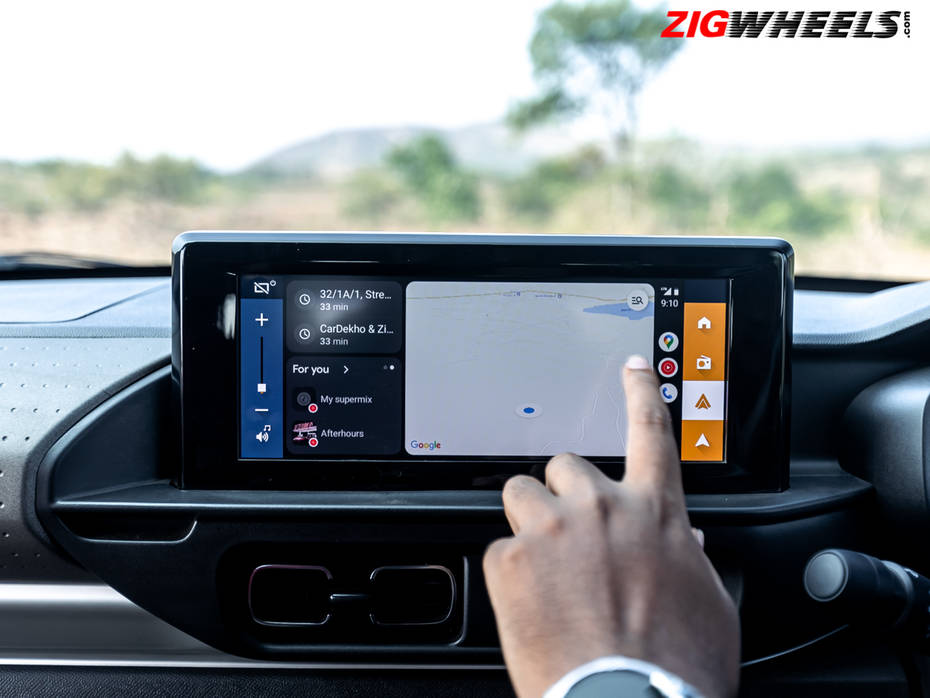 In terms of features, the eC3 has a touchscreen with a good display and interface, supporting wireless Android Auto and Apple CarPlay. However, there may be occasional disconnections that can be fixed with software updates. It lacks EV-specific information such as charge status or charging animation.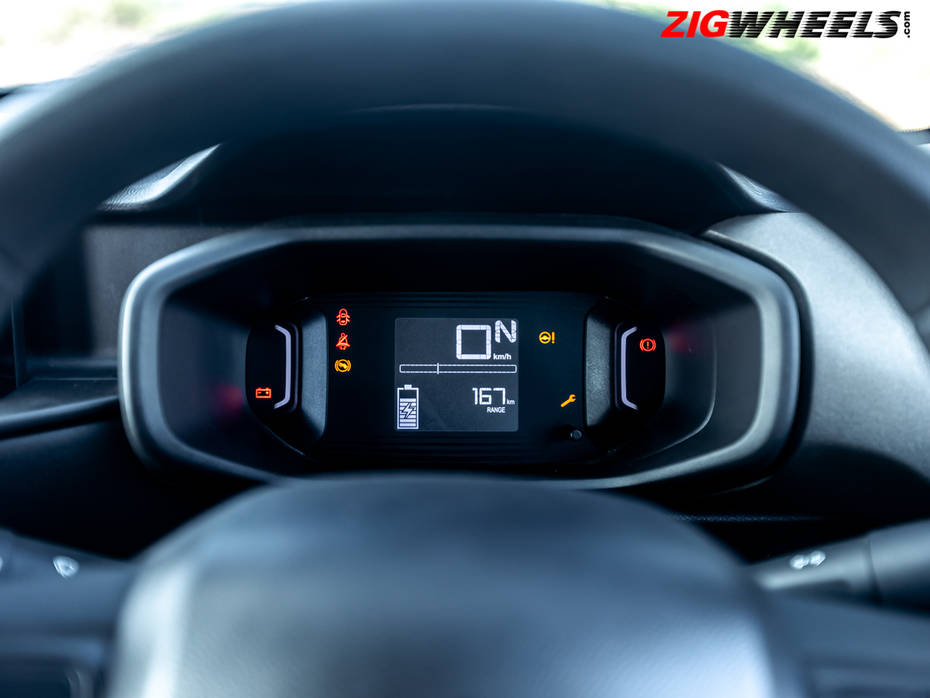 The car also features a 4-speaker sound system, basic digital instrument cluster, manual AC, steering mounted controls, driver seat height adjustment, tilt steering, manual day/night IRVM, and a smartphone app for tracking the car's charge status, geo fencing, and live location.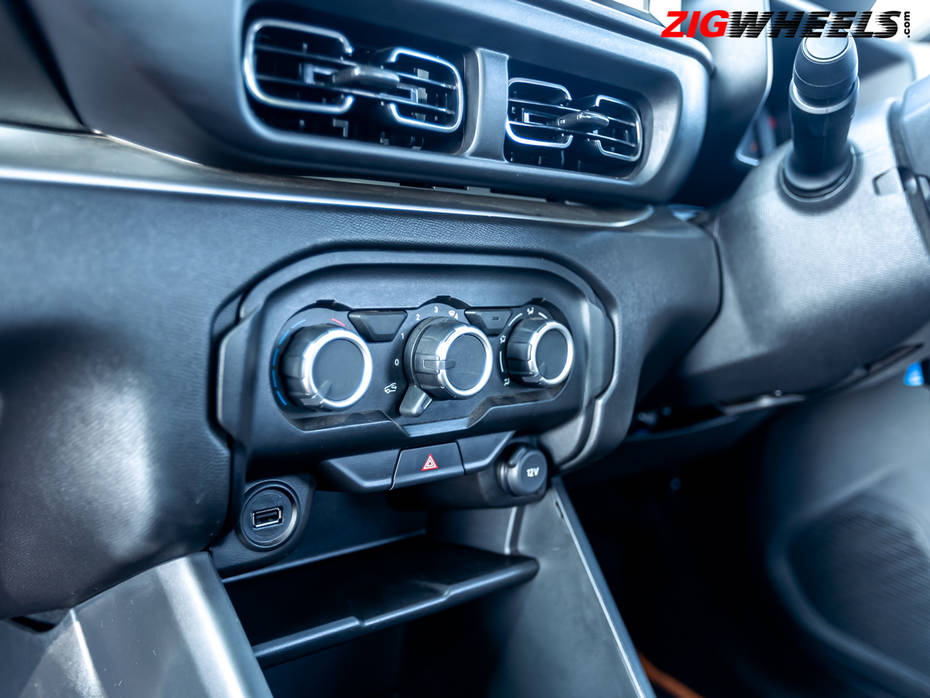 Unfortunately, there are several missing features in the eC3 compared to other EVs at its price point. These include passive keyless entry, push-button start/stop, rear defogger and wiper, rear camera, adjustable headrests, automatic climate control, TPMS, cruise control, leather-wrapped steering, and auto headlights and wipers. The absence of these features can make the eC3 feel like a compromise.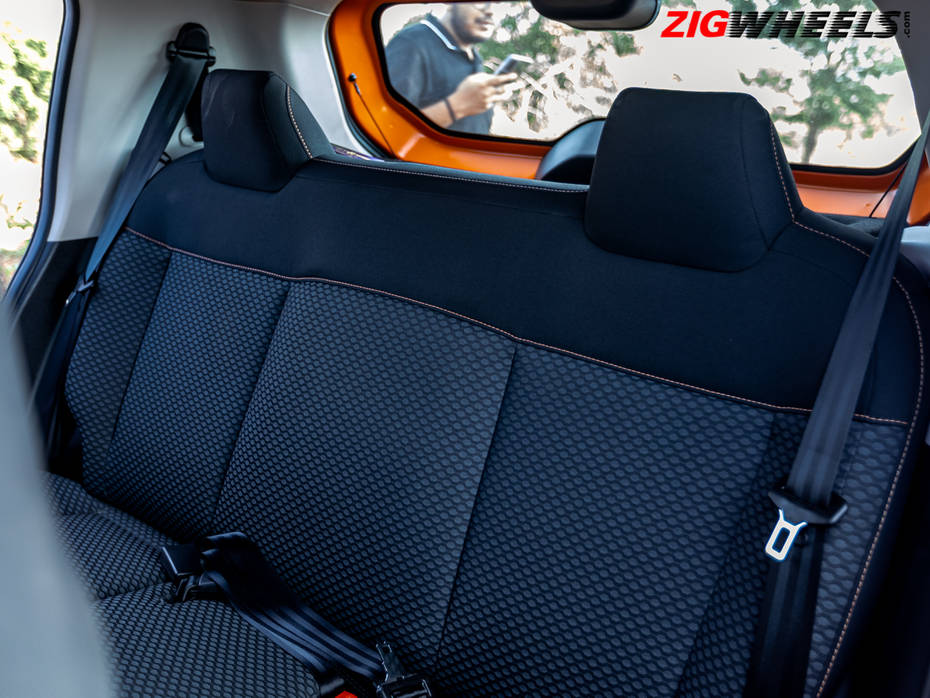 The rear seat space in the eC3 is good, accommodating two people comfortably. The backrest angle and cushioning provide comfort for city drives, and the legroom and headroom are suitable for average-sized adults. However, the lack of both adjustable headrests and an armrest is a downside.
Zip Through!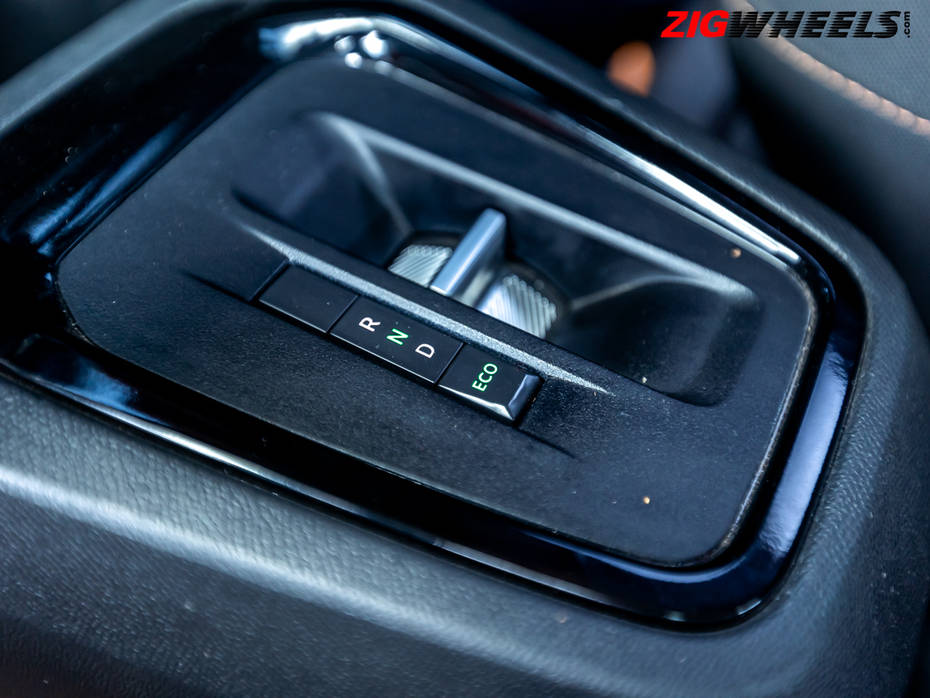 Before discussing the driving experience, there are a few things that needed to be mentioned. There's no hill hold, so you have to use the handbrake when needed. Shifting from drive to reverse and back to drive takes some time too, so quick 3-point turns in traffic can be stressful. Switching between drive modes (Eco and Normal) requires releasing the accelerator, which feels unnecessary while driving. And finally, the AC compressor makes noise and causes vibrations, giving the feeling of being in a petrol car when stationary. The cabin insulation could be better.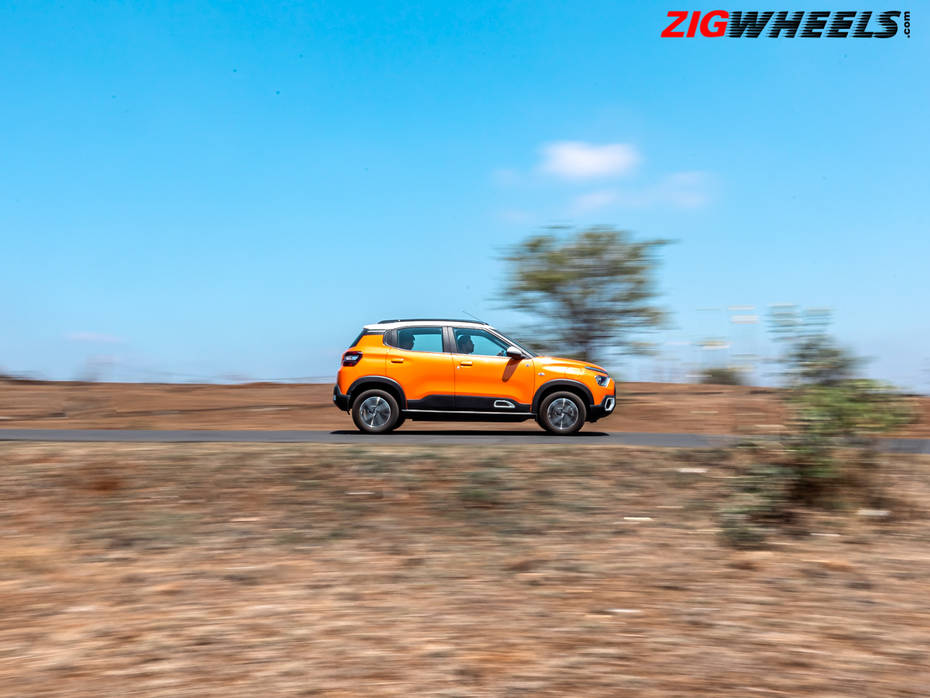 Now, let's talk about the driving experience. Driving the eC3 is effortless. It is smooth for city drives. The acceleration is quick, and it easily reaches desired speeds. Speed changes – such as going from 20-40kmph or 30-50kmph – are quick, making it easy to navigate gaps in city traffic or overtake others. In Eco mode, the acceleration slows down, and it takes time to reach higher speeds. However, even in this mode, you can comfortably drive in the city without needing to switch back to normal mode.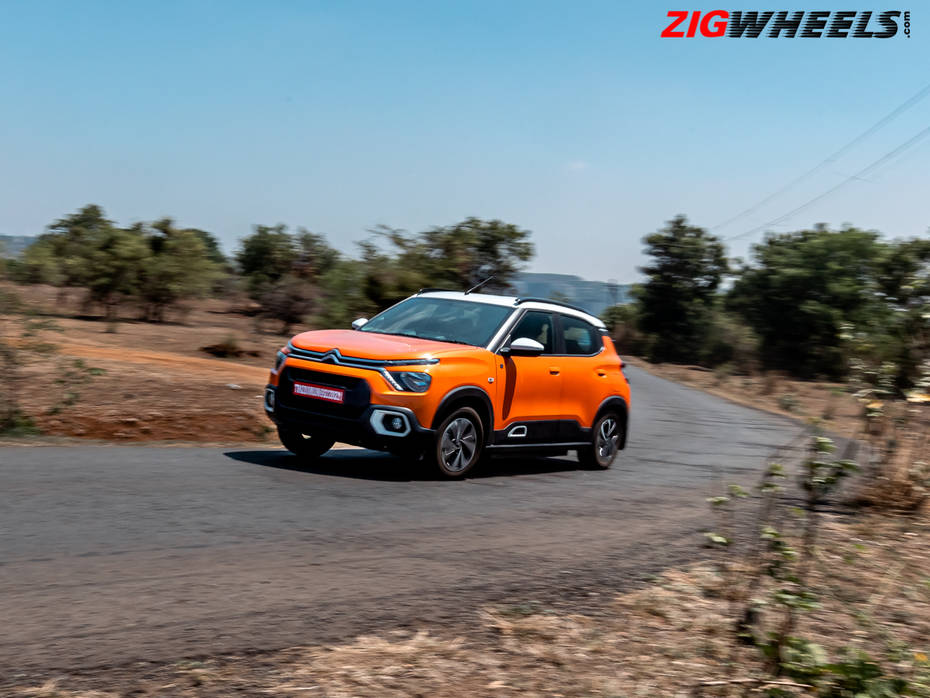 The 0-60kmph time for the eC3 is 5.99 seconds and the 0-100kmph time is 16.36 seconds. As you can see, after 60kmph, it takes more time to reach 100kmph. Therefore, the eC3's 0-100 time is slower than even the petrol variant. Additionally, its top speed is limited to 102kmph, which limits its usability on highways. Overtaking takes time, and the average speed will be lower.
Range And Charge Time
The range of the eC3 is sufficient for city driving, covering a total of 232km on a full charge in Eco mode with the AC on and two people on board. However, there is an issue with the range indicator, as the car stops showing range even when there is some battery remaining. Charging time takes approximately 10 hours to reach 80 percent using a home charger, while a fast charger can complete the job in about an hour. The battery and car have separate warranties of seven years or 140,000km, and three years or 125,000km, respectively.
Citroen = Comfort?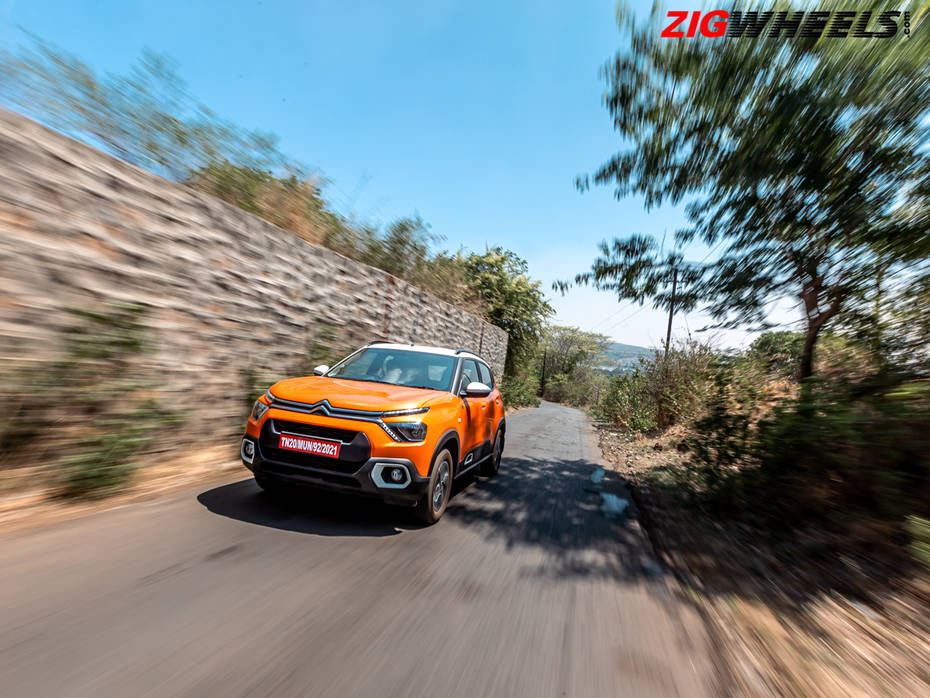 In terms of ride comfort, the eC3 cushions well on potholes and speed breakers within the city. It handles small road irregularities, but bigger bumps may still be noticeable. While it is comfortable, it doesn't fully live up to the standards set by the Citroen C5 Aircross.
Who is it for?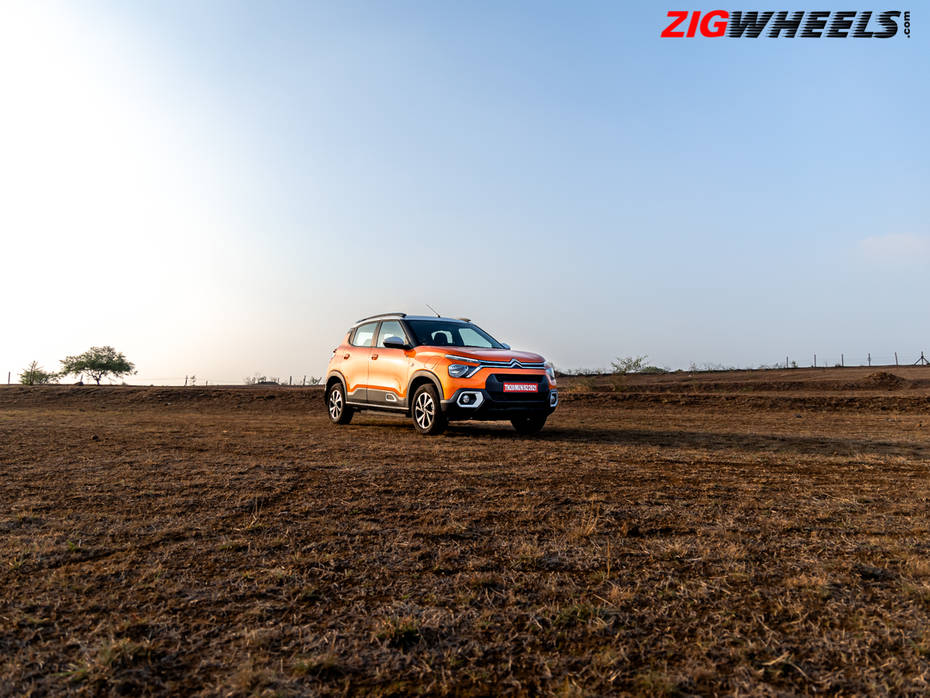 Whether or not to buy the Citroen eC3 depends on your specific needs and priorities. If you are looking for a personal or family car primarily for city use, there may be other options available within the budget of Rs 13 lakh that offer a similar range and running cost while providing a better cabin and feature experience. The missing features in the eC3, some of which are now available in entry-level hatchbacks, are noticeable drawbacks that could be disappointing.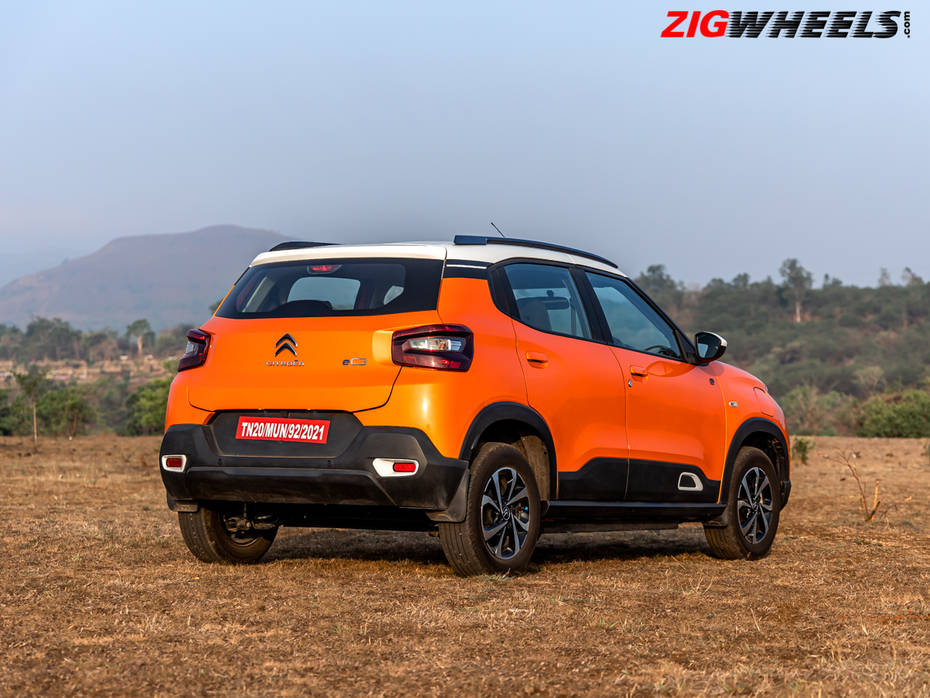 However, the eC3 is designed for a specific set of customers who prioritise low running costs, good space, and plenty of boot space. If these factors are important to you and you can overlook the missing features and minor issues, then the eC3 can be a suitable choice. It can assist you in your daily tasks, and with home charging, the per-kilometre running cost can be less than a rupee!
Citroen eC3 Video Review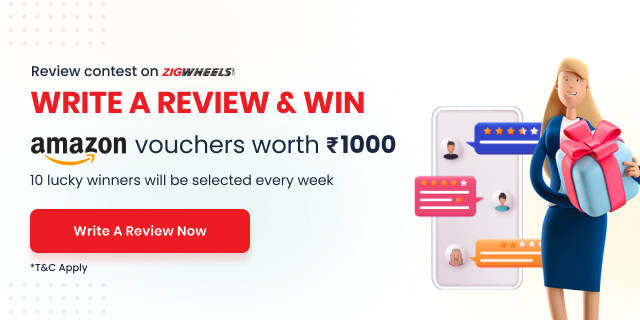 See what our community has to say!
NEW
India's largest automotive community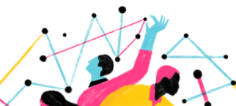 1 Other Things You Might Want To Do