Citroen eC3 Range

The mileage or range of Citroen eC3 is 320 Km/Charge. As per the manufacturer Citroen eC3 can go maximum of 320 Km after a full charge of its battery.

| Fuel Type | Transmission | ARAI Claimed |
| --- | --- | --- |
| Electric(Battery) | Automatic | 320 Km/Charge |
eC3 Running Cost
| | |
| --- | --- |
| Monthly Charging Cost | Rs. 885 |
| Daily Charging Cost | Rs. 29 |
| Per KM Charging Cost | Rs. 0.59 |
The eC3 has a running cost of Rs. 0.59 per kilometer. Additionally, the monthly charging cost for the eC3 is Rs. 885. This cost is calculated based on charging the vehicle at a rate of 6.5/ units of electricity and assuming a daily run of 50 kilometers.
Calculate Charging Cost of your car
Battery Capacity
29.2
kwh
Total Running Cost
Rs

0.59

/kilometer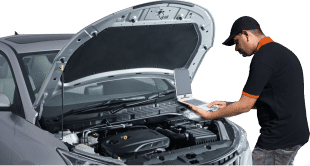 Get best offers on car service by trusted dealer near you
Citroen eC3 Expert Reviews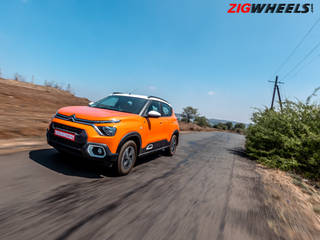 Citroen has taken a step back from giving features hoping to keep the cost down in the eC3. But does this formula work even for an EV?
Jun 12, 2023

Have a Question about Citroen eC3?
Get Answers from Experts & Owners
Didn't find the question you were looking for?
Search your question about eC3
E.g - Which variant of eC3 is best to buy?
30+ eC3 Owners and Experts to help you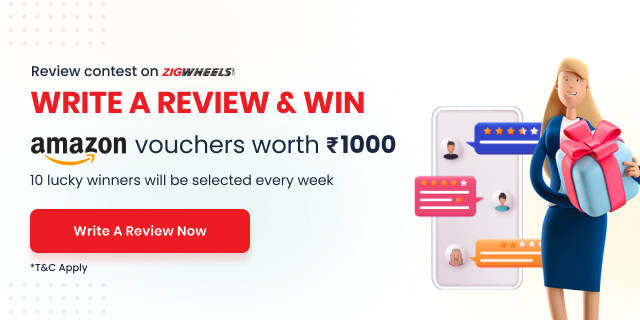 Citroen eC3 User Reviews
4.4/5
Based on 12 rating & 43 reviews
Review your vehicle & win ₹ 1000
All

Looks (3)

Performance (3)

Price (2)

Comfort (1)

Mini Suv (1)

Engine (1)

Dashboard (1)

Exterior (1)

LED (1)

Clearance (1)

Comparison (1)
Range is suitable for daily riding

The Citroen eC3 is a compact, electrically powered car with a quirky design. It has a comfortable interior with user-friendly features. The driving experience is smooth. The car's range is suitable for daily riding, making it an eco-friendly choice. Its compact size makes parking a breeze in urban areas. However, the limited rear space. The eC3 stands out for its distinctive style and emission-free driving, making it a practical and stylish option for those searching for an electric city car.

0

Share

Redefining Green Mobility with Citroen's

When it comes to effectiveness and environmental benevolence, the Citroen eC3 is the personification of sustainable family trip. Its electric engine and sharp running give a smooth andecofriendly ride, and the roomy but compact cabin makes sure that every passenger has an ready ride. Its slice bite technology and coincidental car strike the ideal blend between sustainability and invention, satisfying the demands of drivers who value environmental responsibility and are appearing for a feasible rejoinder to their family trip cases. The Citroen eC3 offers a smooth and environmentally friendly driving experience.

2

Share

New generation car

I'm actually impressed by the model's offer. Because of the useful features it offers, this model is fairly dear to my heart. The provident and tasteful design of the Citroen eC3 urges you to grasp the electric future. Eco-mindfulness and coincidental phraseology are the ideal complement to one another. I've been impressed by this model's capacity to provide for others. A sustainable driving experience is handed down by the eC3's electric drivetrain without offering interpretation or faculty. It's a provocative step in the direction of a greener future.

0

Share

Comfortable and Spacious SUV

The Citroen C5 Aircross feels spacious the moment you step inside. The high seating position and large windows offer an airy cabin feel while still providing a comfortable and supportive place to sit. The large boot offers plenty of room for luggage and cargo. On the road The C5 Aircross soaks up bumps and potholes with ease thanks to its advanced suspension. Drivers will appreciate the quiet cabin and easy-to-use infotainment system. Though not the most powerful in its class the engines provide decent performance for an SUV of this size.

0

Share

Electrifying the Everyday Commute

Citroën е-C3 is an еlеctric vеhiclе that rеdеfinеs urban commuting with its stylish dеsign, imprеssivе pеrformancе, and еco-conscious fеaturеs. Its uniquе and chic aеsthеtics turn hеads, whilе its zippy еlеctric motor makеs city driving еnjoyablе. Thе roomy and comfortablе intеrior, loadеd with tеch fеaturеs and advancеd safеty tеch, еnhancеs thе driving еxpеriеncе. With a practical rangе and fast-charging capabilitiеs, it's a sustainablе choicе for urban dwеllеrs. Thе е-C3 shinеs as an еco-friеndly option, producing zеro еmissions and contributing to a grееnеr futurе in urban mobility.

0

Share

5.0

The car is fabulous I'm impressed

The car is fabulous i'm impressed and i am planning to buy this

0

Share

Potential buyers

I recently had the opportunity to drive the citroen ec3, And i found it to be a suitable car for city use.While it is recommended primarily for urban areas, It can also handle long drives in emergency situations.The car features an app that helps you locate charging stations, Which is a convenient feature.One of the positive aspects of the citroen ec3 is its larger battery pack, Which claims to have a range of around 320 km.However, In my experience, The actual range was closer to 250 km.Despite the slightly lower range, The car performed well and met my expectations for city driving.One drawback i noticed was the ground clearance of the citroen ec3.It could be a potential issue when encountering uneven or rough terrain.This is something to keep in mind if you frequently drive on less-than-ideal roads.Overall, My personal experience with the citroen ec3 was positive.It is well-suited for city use, And the larger battery pack provides a decent range for daily commuting.However, Potential buyers should consider the ground clearance limitation mentioned above.Please note that this review is based on my own experience and individual preferences, And others may have different opinions about the citroen ec3.

0

Share

basic safety gear.

Hello, this is me again with some comments on the electric compact car, the Citroen eC3. The eC3 is ideal for city driving due to its small size and electric motor. Simple interior design and immediate power from the electric motor allow for rapid acceleration. For longer journeys, I did see that the range might be a little bit better. For an electric vehicle, the infrastructure for charging is crucial, and I hoped there were more alternatives for rapid charging. Although the safety features are outstanding, I wished there were more advanced driver-aid systems as a standard. The Citroen eC3 is an environmentally friendly vehicle overall, but it might be even more useful if the range and charging choices were increased, along with additional basic safety gear.

0

Share

"Embrace Electric Mobility with the Citroen eC3"

With the Citroen eC3, embrace the rigidity of electricity. This model has captured my heart because of the provision it offers steady avail and real riding sapience while being sensible and environmentally friendly. The eC3 provides comfortable seats and a smooth lift, icing a affable and helpful trip. Its electric machine transmits evanescent force and silent exertion, driving it to make a judgement that's earth- apprehensive. The eC3's outside design exudes creativity and faculty, while its interior features comfort and slice- edge design. Its minimum operating costs, absence of exodI use dailys, and convenience are included by geniI use dailys. In any script, possible downsides might include shorter charging ages and a limited reach.

0

Share

Citroen eC3 Electric Hatchback

Citroen's eC3 quietly enters the electric hatchback arena, offering a symphonious mix of effectiveness and phraseology. This compact caution, knitter- made for megacity life, boasts an electric heart that powers emigration- free peregrinations while conserving serenity. Step outside, and fustiness embraces you with a commodious innards adorned with coincidental features. The eC3 dances through thoroughfares with spirited acceleration and sharp running, vowing an pleasurable drive. Yet, the range might shroud the radiances for those hankering for longer passages. To add it up, the Citroen eC3 stands as a hallmark of complication and sustainable interpretation, leveled at civic residers with an eye for fineness.

0

Share

More Customer Reviews of eC3
Mileage of EC3 Competitors
Citroen eC3 Videos
Watch Citroen eC3 videos to know more about this SUV. Subscribe to the ZigWheels YouTube channel for detailed reviews, comparisons, exterior and interior walkarounds, pros & cons, specs & features, and lots more.