Yamaha Strengthens Its Electric Game With The E01 And E02
by Alpesh
Oct 11, 2019
Views : 107838
---
We could see a production version of these e-scooters by the end of 2021
While the E01 is a maxi-style e-scooter, the E02 is an entry-level model.
Yamaha also working on swappable battery technology.
The company will also unveil two all-new products at Tokyo 2020.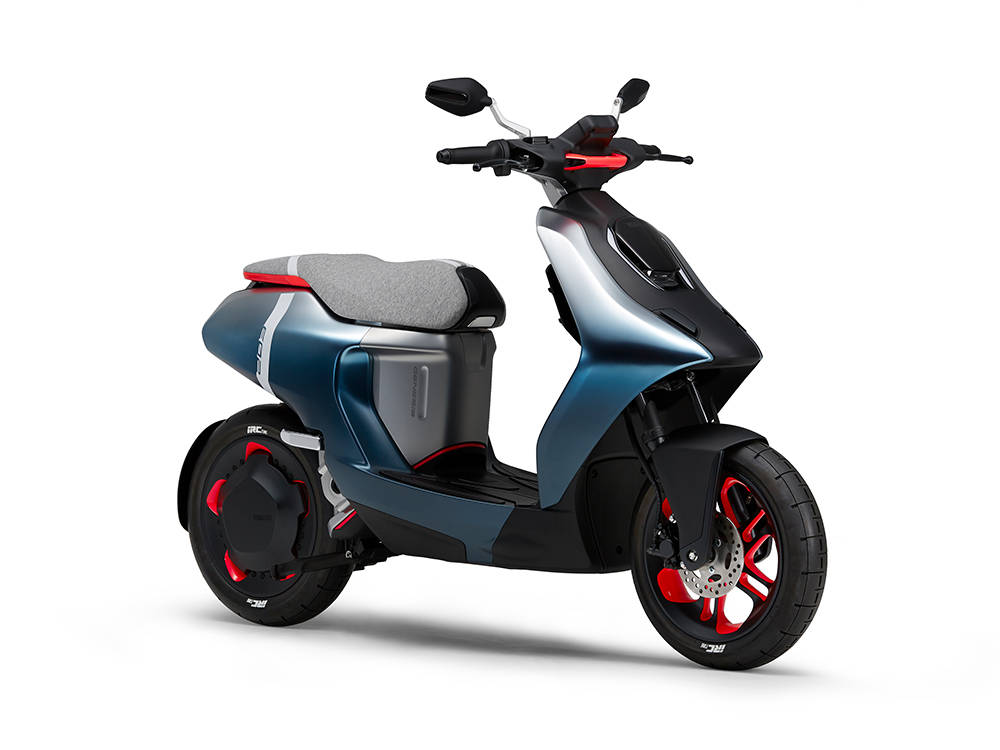 With the 2019 Tokyo Motor Show just around the corner, manufacturers have started teasing their upcoming vehicles. We have already seen Honda's adorable little off-road moped, the CT125 Concept, and Kawasaki will bring some MY 2020 models along with a supercharged naked motorcycle. Yamaha, on the other hand, is likely to focus on electric two-wheelers in this edition of the show. Along with an electric bicycle and an electric trials bike, the Japanese manufacturer will showcase two all-electric scooters.

Yamaha hasn't revealed much about the products, but it has shared a small snippet as to what to expect from the model. Firstly, the E01 maxi-scooter will reportedly have performance comparable to conventional 125cc petrol-powered scooters. It is not as outrageous in its styling as some e-scooter concepts we've seen recently. The design seems more intent with the purpose of being production-ready. It will get all the basic features that you would expect from an electric scooter, including ABS, Bluetooth connectivity, swappable battery. While the concept bike comes with slick tyres for that glam factor, we are sure that the production version will bear rubber better suited for the road.
Next up, we have the E02, a funky little moto-scooter. Yamaha claims that it should perform as well as a 50cc ICE scooter, though it looks capable of much more. Also, given its small dimensions, Yamaha will be kitting it with swappable batteries. Now, detachable batteries isn't an alien tech for Yamaha. The company is already selling an electric scooter in Japan called the EC-05 which is powered by swappable batteries.

For now, Yamaha is manufacturing the EC-05 in collaboration with Gogoro, but the manufacturer is already in talks with Honda, Suzuki and Kawasaki to develop electric two-wheelers and develop the necessary battery tech for future use. What's more interesting is that we could get to see the EC-05 on Indian roads as well, but you can't just walk into a showroom and buy one yet. Here's why.
Yamaha will also showcase an all-electric off-road bicycle at Tokyo, called the YPJ-YZ. Featuring a split down tube, long-travel suspension and off-road-spec tyres, the YPJ-YZ might just be Yamaha's weapon against established e-bike manufacturers like Trek and Scott. Not to mention Harley-Davidson, which also showcased an off-road electric bicycle a few months back.
Its certain that this year's Tokyo Motor Show will be exciting as hell, and you don't want to miss anything, right? So stay tuned to ZigWheels as we will bring you all the latest happenings from Tokyo.
Add Your Comments
View all comments