VW Wants To Launch 75 Electric And 60 Hybrid Cars By 2029
---
VW will spend EUR 60 billion on hybrids and electric vehicles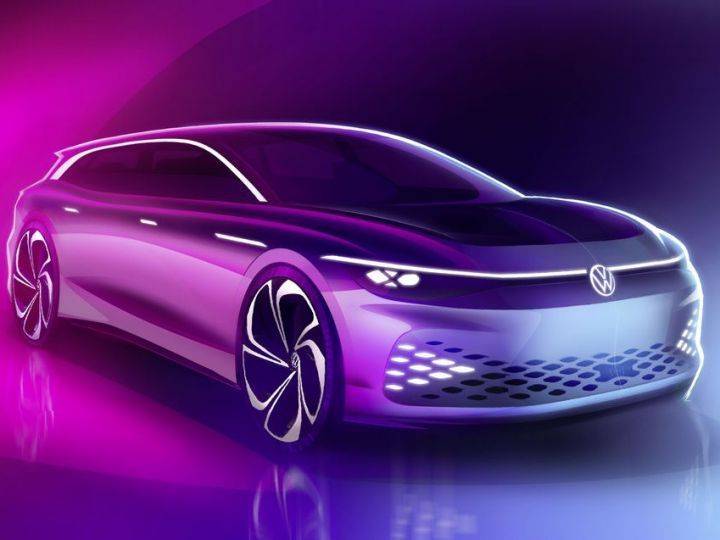 The group plans to have 60 hybrid and 75 battery electric vehicles by 2029.
E-cars will also be produced outside Germany, in Mlada Boleslav, Chattanooga, Anting and Foshan.
Volkswagen will debut the ID Vizzion concept at the 2019 LA Auto Show tomorrow.
Cars to be built on the Modular Electric and High Performance Platforms.
Volkswagen announced on November 15 its plans for an investment of EUR 60 billion (Rs 4.78 lakh crore) in the development and production of hybrid and all-electric vehicles. While in India the company is in the process of stimulating an ageing lineup of petrol and diesel vehicles, there's a scurry for electrification going on at Wolfsburg. We'll be seeing a hint of this future in the form of the ID Vizzion concept being showcased at the 2019 LA Auto Show in just a day. The carmaker projects sales of 26 million electrified vehicles in the next ten years. By next year, we'll know its plans for a plant which will make cars for more than one brand.

Over half the announced investment will be for electric cars alone. While 20 million e-cars will be built on the company's Modular Electric Platform (MEB), nearly six million cars will be produced using the High Performance Platform (PPE). We couldn't be more excited about this announcement -- the PPE is what underpins the Porsche Taycan and Audi E-Tron. Does this mean there will be more fast electric sedans?

The German plants of Emden, Zwickau, Hannover, Dresden, and Zuffenhausen will not be the only ones making the environment-friendly cars. They will also be produced at the international plants of Mlada Boleslav in the Czech Republic (where Skodas are made), Chattanooga in Tennessee (currently churning out Atlas SUVs), and Chinese production facilities of Foshan and Anting.
The ID Next sport utility vehicle (SUV), whose camouflaged concept was unveiled at the Frankfurt Motor Show, will be made in Emden from 2022.
According to a company release, Herbert Diess, the Chief Executive Officer of the VW Group said, "In light of the worsening economic situation, we are also working on increasing our productivity, our efficiency and our cost base so as to secure meeting our targets."

The strategy developed after the Planning Round 68 was approved after a meeting of the Supervisory Board of the company. With Volkswagen betting big on electrification, other manufacturers are soon to follow. For example, Ford's unveiled its first EV, the Mustang-inspired Mach E, just yesterday. Meanwhile, India is still catching up with the world with recent policy changes and guidelines. The electrification of the country will occur in two phases and will focus on larger cities first. For now, given our sparse EV market and patchy urban public charging infrastructure, we can only look to the future and hope we'll get to drive an ID.3 someday.
Add Your Comments