This Is What Ducati's e-Scooter Is Going To Look Like
by Alpesh
May 3, 2019
Views : 15365
---
The electric scooter gets keyless start, anti-theft alarm and more!
Vmoto is going to manufacture a premium version of its electric scooter, the CU-X, for Ducati.
The CU-X gets a LCD instrument panel with auto-dimming, keyless start and more!
Ducati is currently working on an electric motorcycle of its own.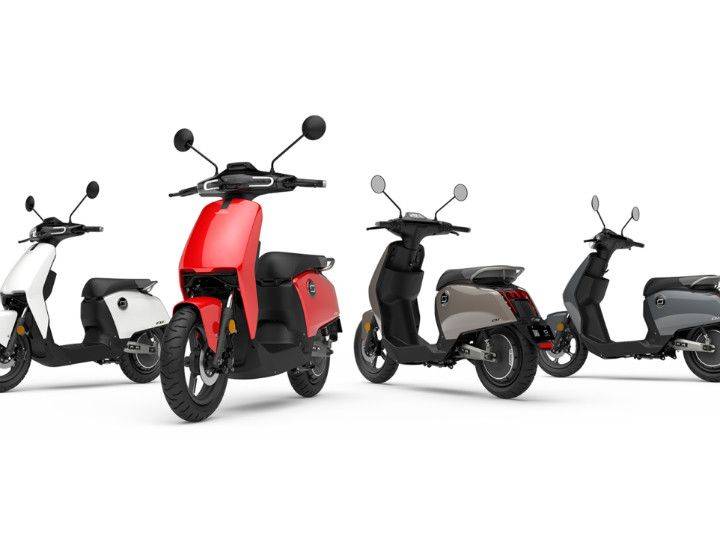 According to reports, Ducati has signed an agreement with China-based electric-bike manufacturer, Vmoto, the parent company of Super Soco, to produce electric scooters for Ducati. The first product that is going to roll off the assembly line is the CU-X. Vmoto says that they will manufacture a premium version of their scooter for Ducati.
"The deal will allow Ducati's fans to have the opportunity to access premium and high-quality 2-wheel electric vehicles supplied by Vmoto and create more confidence to Vmoto's expanding distributors especially in Europe and further grow Vmoto's product awareness in these markets", says Charles Chen, Vmoto's Managing Director.
Also read: Ducati Strips Down The Panigale V4 To Crush Pikes Peak 2019
Let's take a closer look at Ducati's first-ever electric scooter, the CU-X. Vmoto claims that the 1.8 kWh battery pack takes 7-8 hours to charge and will give a range of 64km. The company also says that the CU-X has a top speed of 45kmph. It features a Bosch rear hub motor that produces 3.7PS. Vmoto claims a torque figure of 115Nm. But of course, since it's a hub motor, the final torque output of the motor will be multiplied by the gear reduction. Just to put things into perspective, BMW's electric scooter, the C Evolution, produces 48PS of power and 72Nm of torque, but then that's at the motor itself as it uses a belt drive. The CU-X features hydraulic shock absorbers at both ends, while braking hardware consists of disc brakes at both ends (180mm at front and back) combined with Electronic Braking System (EBS).
When it comes to features, the CU-X is pretty loaded. It gets a LCD instrument panel with an auto-dimming feature, keyless start, anti-theft alarm and LED lights at the front and at the back.
The question is, would you be willing to buy a scooter from Ducati, that too an electric one? Let us know in the comments below.
Source: Electrek