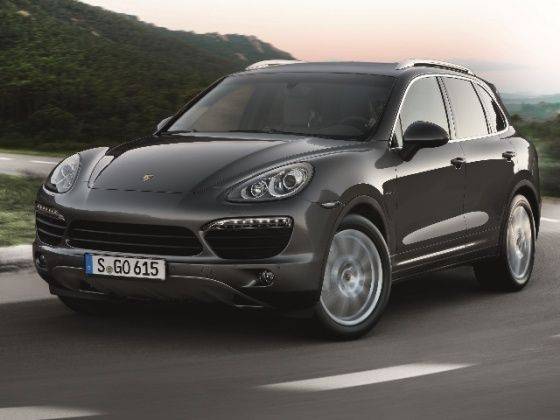 When the original Cayenne was launched, Porsche enthusiasts everywhere were appalled at what they saw as a dilution of the brand. Apart from everything else, the styling was nothing, if not controversial. But the market had the final say and the Porsche Cayenne became a global success. While the V6 diesel had enough grunt, it lacked the performance of a petrol V8. Porsche has now revealed the V8 version of the Cayenne S Diesel.

The eight-cylinder, 4.2-litre bi-turbo oil burner produces 387PS of power and a whopping 850Nm of torque through the patented PTM all-wheel drive system that is unique for this car, having the qualities of a rear-wheel drive sports car, while offering exceptional off-road capability. The front-wheel drive improves stability and traction. An optional Porsche Torque Vectoring Plus (PTV Plus) enhances the dynamic performance to even sportier levels. And the math is shattering for an SUV this size, with 0-100km/h coming up in 5.7 seconds and the top whack being 252km/h. It's frugal as well and the 100-litre fuel tank makes for a 1,200km range before needing a refuel.
Porsche Cayenne : Driving Scenes and Design Characteristics Video
Moving on to the design, the top end Cayenne S Diesel features larger brakes with silver callipers, black fins at the front end that emphasise the open air inlets that denote theist V8 pedigree. The insides are the same as any other variant except for the rev gauge.

The Porsche Cayenne S Diesel will be launched in Germany in January next year, with a price tag of £77,684 (Rs 55.40 lakh). It will make its way to India but may lack some country specific features and sport a higher price tag.
Also Read: Porsche Cayenne GTS revealed