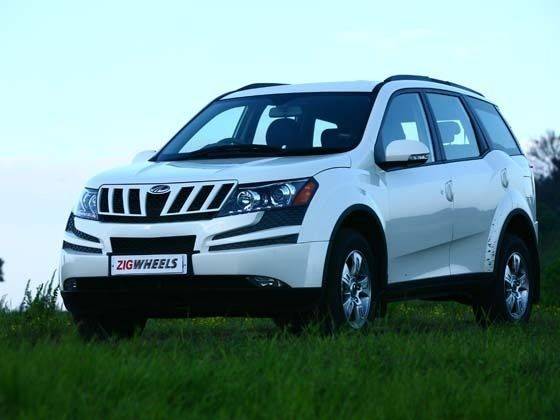 Riding on the success and popularity of the XUV5OO, Mahindra has decided to introduce two new variants of its flagship SUV taking the total number of variants to five.
At the moment, the three XUV5OO variants consist of the base W6 4x2 variant, the mid W8 4x2 variant with added equipment and better trim and the top-of-the-line W8 4x4 variant.
In addition, Mahindra plans to introduce a new base variant that will be slotted below the W6 model. The new base model is likely to be further stripped down featuring lesser equipment and budget-oriented trim materials.
The second new variant planned by Mahindra is a new top-of-the-line model that will be slotted above the W8 4x4. As understood, this model will be four-wheel drive and feature higher rent trim, restyled interiors and more equipment, some of which could be borrowed from the Ssangyong Rexton W.
Mechanically, both new variants will remain the same as the current 4x2 and 4x4 XUV5OOs. They will be powered by the same 2.2 litre common rail diesel engine that develops 142PS of power and 320Nm of torque in the XUV5OO.
As far as pricing is considered, the XUV5OO W6 variant is on the market for Rs 11.80 lakh (ex-showroom Delhi) and the W8 4x4 variant is priced at Rs 14.52 lakh (ex-showroom Delhi). This means that the new base model XUV5OO will be priced below Rs 11.50 lakh. And if it is priced around Rs 11 lakh (ex-showroom Delhi) it could be a threat to the manual VLX variants of the company's blockbuster Scorpio.
On the bright side, the new base model will compete against the top-end variants of the successful Renault Duster.
The new top-of-the-line XUV5OO variant on the other hand is likely to touch the Rs 15 lakh (ex-showroom Delhi) mark, thereby venturing into Skoda Yeti territory.
Also read: Why Mahindra names its products ending with 'O'