Mahindra Bolero Crosses 10,00,000 Sales Milestone
---
And with this milestone, the ever popular SUV has returned to the list of top 10 best-selling passenger cars!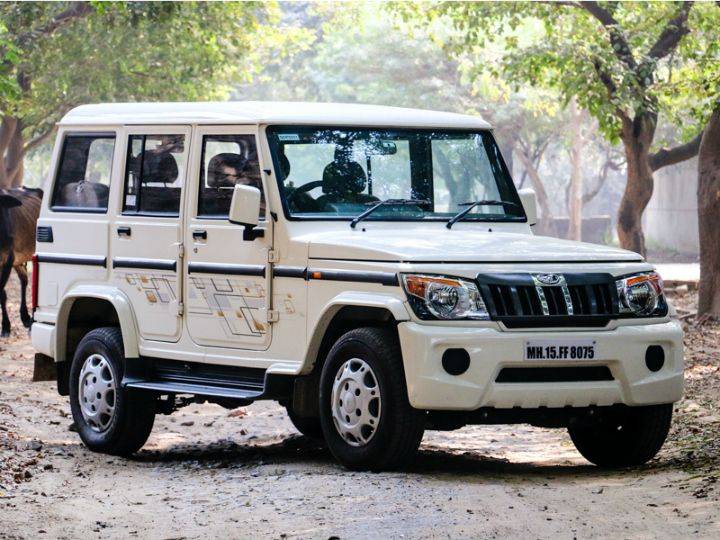 Mahindra's best-selling SUV, the Bolero has just breached the 10 lakh sales mark. The iconic SUV, typically in its white shade, is easily one of the most common vehicles you see on the road, or, perhaps, where there are no roads. Ever since its inception in 2000, the Bolero has been used by a wide spectrum of audiences, including the Government offices and armed forces.
Mahindra also claims that the Bolero was India's highest selling SUV for 10 years in a row, since 2005-06, and we hardly have any reasons to doubt that. And in March, the Bolero returned to the list of top 10 best-selling passenger cars and remains only the third SUV on the list.
Today, the Bolero is available in two avatars, the Standard and the Power+ (sub-4m). The best part is that the reduced length of the Power+ comes at the cost of redesigned bumpers, without affecting the cabin in any way. The (barely) bigger one is powered by a 2.5-litre m2DiCR diesel engine which makes 62PS of power and 195Nm of torque. The smaller one, on the other hand, gets a 1.5-litre mHawk D70 diesel motor which produces 70PS of power and 195Nm of torque. Both come mated to a 5-speed manual transmission.
The popularity of the Bolero lies in its ruggedness and toughness. Not to forget the underlying reliability. In terms of features, it packs the bare minimum, with a little extras like keyless entry, manual AC, music system with Bluetooth and a digital instrument cluster. It also has a secret massage function that Mahindra doesn't even advertise! Another thing Mahindra doesn't advertise are safety features, but that might be due to the utter lack of them.
Prices for the (barely) bigger one start from Rs 7.75 lakh and go up to Rs 8.98 lakh, spread across a massive 11 variants. The Power+, on the other hand, gets just four variants in the price range of Rs 6.85 lakh to Rs 8.18 lakh (all prices ex-showroom Delhi). We love you Bolero, congratulations.
Add Your Comments