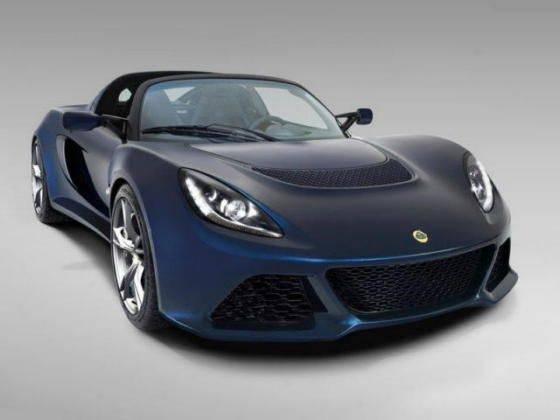 One of the world's best handling cars, the Lotus Exige S Roadster now comes factory fitted with an easy to put up or pull down soft top roof. True to the Lotus code of handling, its finely tuned suspension delivers a responsive ride and agile handling. Under its hood is a supercharged 3,500cc, 24 valve, V6 engine with race-derived technologies for a truly stunning performance producing 350 PS of power at 7,000 rpm and a maximum torque of 400 Nm at 4,500 rpm. The Exige is capable of reaching 100km/h from standstill in a neck-snapping 4 seconds, and 0-160km/h in 8.5 seconds, while the top speed is 233km/h. It produces just 236g of CO2 per km and weighing less than 1,100kg, this is one of the lightest six-cylinder roadsters in the market by far.


Talking transmissions, the Roadster comes either with a six-speed manual gearbox or with the Lotus' Serial Precision Shift (SPS), a paddle-operated automated manual transmission, which makes life easier in the city and is capable of thrills galore when let off the leash. Coming to the suspension, it features a standard setting for an active driving experience suited for public roads, while the Race Pack setting is conducive to maximum performance for on-track use. The launch control system can be activated when the car is in Race mode.


On the exterior, the drop-top adds extrovert style to the Exige's muscular contours. The interiors can be either ultra sporty and focused or plush and exuberant as per customer's needs.


The car has been developed for Europe and Asia. We wonder when Lotus will make its debut in the Indian automobile market.
: