LEGO TECHNIC's Latest Supercar Addition,The McLaren Senna GTR, Revealed
Nov 23, 2020
Views : 4067
---
The 830-piece replica comes with authentic features and design details including moving pistons in the V8 engine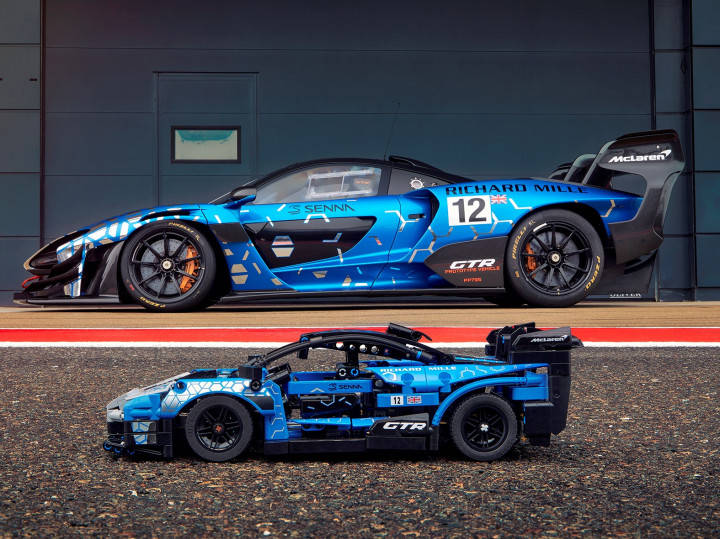 This is the fourth McLaren replica built by the LEGO Group after the P1, 720S, and Senna.

The replica is 320mm in length, in contrast to the actual car's length of 4,744mm.

It will go on sale in January 2021 for 49.99$ or approx. Rs 3075.
LEGO Technic has unveiled its latest supercar replica, the McLaren Senna GTR. It is the fourth replica to be produced under its partnership with McLaren which started with the P1 in 2015, followed by the 720S in 2017, and Senna in 2019.
Meant for ages 10 and above, the replica, evident from the LEGO name, is meant to be built by hand. It consists of 830 pieces and features realistic features and the most minute of design details. Details, which include the dihedral doors, the uber-cool rear spoiler, and moving pistons in the V8 engine.

In terms of design, the LEGO Group worked in partnership with the Senna GTR's design team from McLaren to ensure the accuracy of the small scale model, also evident from the aerodynamic curves. The replica stands at a length of 320mm (12 inches) in comparison to the actual car's 4,744mm (190 inches).
With its complex design and detailed parts, the McLaren Senna GTR will prove to be an exciting challenge for enthusiasts and collectors alike. It is set to be available in stores from January 2021. It will retail for a price tag of $49.99 or approximately Rs 3,075.