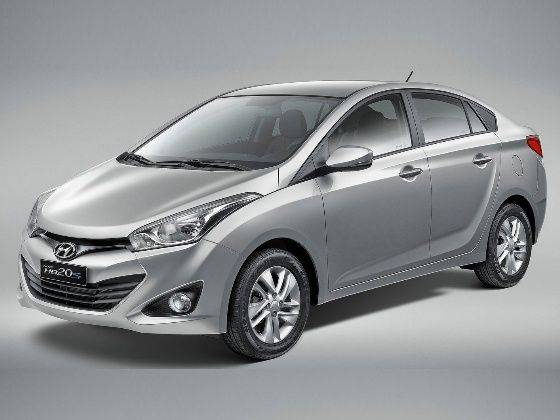 The entry-level sedan scene in India is hotting up big time with manufactures bringing in sedans and their notchback variants as well. While Maruti, Toyota, Tata and Mahindra have been in the game for a while, Korean auto giant, Hyundai is pretty much a late entrant here. But nevertheless they definitely look all set to arrive with the all new HB20S just being launched in Brazil.

As far as the looks are concerned, Hyundai has done a pretty good job with the car and the added boot flows with the car harmoniously. While the rear does tend to look like the Verna, it's not a bad thing since its all in the family. Hyundai won't be able to elude excise duties since the car is just a smidgen over 4m in length. While the wheelbase remains identical, the boot is massive at 450 litres. Overall, the sedan looks quite decent and better than some of its boot-grown competition. Related: Hyundai i20-based sedan launching end of 2013

Expect the same 1.2 litre petrol with the 5-speed automatic and the 1.4 litre Auto. However it's the 1.4 Litre CRDI unit which will make most sense and sell more numbers as well. Expect pricing to be on par with the competition and with Hyundai known to come out with a barricade of variants, there will be a sedan for every budget. Keep watching this space for more!