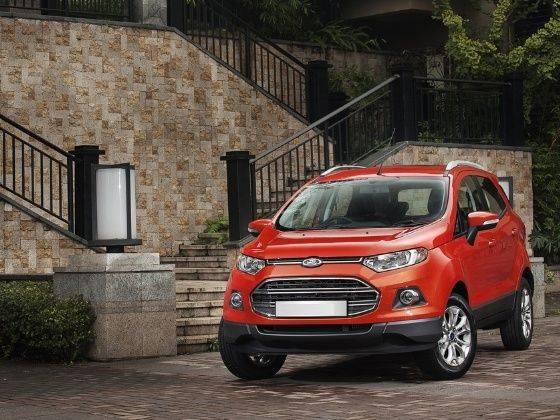 This is it! After what felt like an eternity, Ford has finally announced that the much-anticipated EcoSport will be launched on June 26. The announcement comes close on the heels of the company opening bookings for the compact SUV. While prices are still unknown and will be revealed on launch day, interested customers can walk into a Ford dealership and prebook the EcoSport after paying an amount of Rs 50,000. Read More: Ford EcoSport bookings begin at Rs 50,000

''The excitement and anticipation around the EcoSport is unprecedented. We are extremely gratified with the response from Indian consumers for this vehicle. The dedicated men and women of Ford India are working very hard to exceed customer expectations, and our dealers have begun accepting EcoSport bookings,'' said Joginder Singh, president and managing director of Ford India.

Meanwhile, the EcoSport has begun rolling off the production line in Chennai – one of the five plants globally where the compact SUV will be built. "The EcoSport looks fantastic," said Ford president and Chief Executive Officer Alan Mulally, who was in Chennai recently for a plant visit. "The Chennai team, together with our supplier partners, have done an outstanding job in delivering our customers a great looking, fuel efficient, safe, compact utility vehicle with impressive functionality and connectivity, at a very affordable price."

The EcoSport will be available in 10 variants and three engine options: a 1.0-litre petrol EcoBoost plus the 1.5-litre petrol and diesel motors that power the Fiesta as well. While the 1.0-litre EcoBoost engine develops a maximum of 125PS of power, the 1.5-litre petrol and diesel units put out 112PS and 91PS respectively. For more details of the car, browse through our Ford EcoSport Special Coverage.
Also Read: Ford EcoSport Variant Highlights
Ford EcoSport Related Stories:
Ford EcoSport launched at Rs 5.59 lakh
All About Ford EcoSport's 1-litre EcoBoost engine
Ford 1.0-litre EcoBoost engine : How it stacks up
Ford EcoSport to be exported to 40 countries