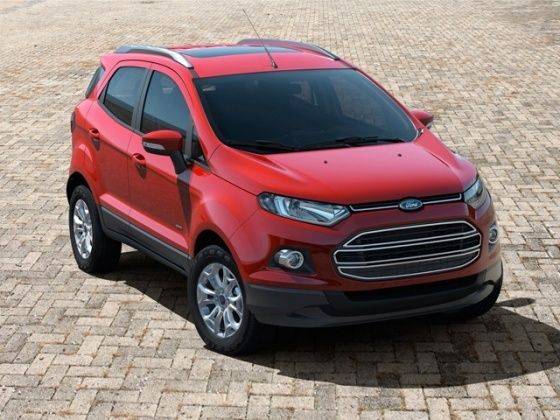 Ford has planned an aggressive export strategy for the EcoSport, just as it had with its bestselling Figo hatchback. The company is looking to export the EcoSport to a staggering 40 countries after its launch.
Ford India President and Managing Director Joginder Singh was quoted by PTI, saying, "We have ambitious plans for exporting EcoSport in the international market. The Figo is currently exported to 38 markets from India. We hope to repeat that or even better it with the EcoSport. Our plan to make India the global export hub for Ford is on track."
Exporting the EcoSport from India would be possible thanks to the cost efficiencies Ford can achieve from manufacturing vehicles in this country.
According to Singh, Ford plans to sell 25 per cent of the combined installed vehicle production capacity of its Chennai plant and that of the upcoming Sanand plant in markets abroad. Ford also plans to export 40 per cent of its engines manufactured in India.
Ford is investing $1 billion (Rs 5,488,98,64,163) in its Sanand plant in Gujarat that will have a production capacity of 2.4 lakh vehicles and 2.7 lakh engines per year. It will be Ford's second engine and vehicle manufacturing plant in the country.
With both the Chennai and Gujarat plants put together, Ford will have a combined total manufacturing capacity of 4.4 lakh vehicles and 6.1 lakh engines every year.
Ford India's eventual target is to export its India-made cars to 50 countries worldwide over a period of time.
Also read: Ford EcoSport: What to expect