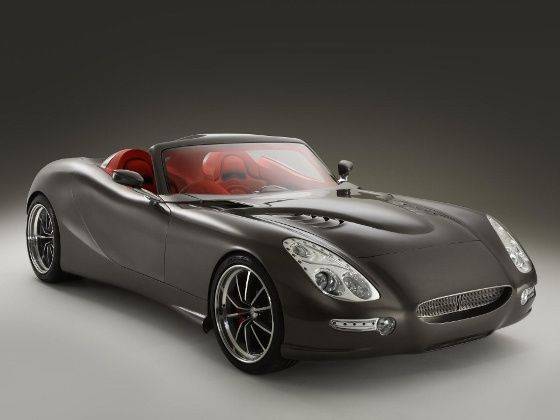 Some of the greatest sportcars to have graced the roads have come from the land of the Brits. Be it Astons, Triumphs, Jaguars, Lotus or TVR, all of them were brilliant in their own might and have left or still have a lasting impression on automobile enthusiasts all over the world. And now we have another one in the making. Trident Cars have made some interesting wheels like the Clipper, Venturer and the Tycoon and all of them promised one thing in common, thrilling performance. However, the company stopped production way back in 1978.

A new Trident company was established in May 1999 in Fakenham, Norfolk, to develop and manufacture a two-seater sports car, using a 3.2 litre GM V6 petrol engine. In 2002 the company changed its name to Broadley Performance Vehicles PLC, after a questionable takeover, and subsequent winding up, and liquidation of the previous company, Trident Sportscars Ltd. 2007/2008, two of the original 1999 team- holding the IPR- showcase the new Trident Iceni, as a pre-production prototype to gauge its appeal, in Monaco and Goodwood, as well as several Motorshows.

Beautiful, innovative and unique, the Iceni's outstanding performance and vital statistics are thanks to Trident's patented Torque Multiplication technology. With a top speed of nearly 320 km/h and a 0-100 km/h sprint in just 3.7 seconds, the Iceni is built to order in Norfolk. A mid-front mounted 6.6-litre turbo-diesel is used to capitalize on the Torque Multiplication technology, capable of running on mineral diesel, bio diesel, palm oil and linseed oil, it delivers 430 PS and a staggering 1286 Nm of torque at under 3250rpm. An option to upgrade to 660 PS is also available, delivering an earth moving 1422 Nm of torque. At a constant 115 km/h the specially tuned engine runs at just 980rpm, produces 948 Nm of torque, and will keep going for over 3000 km on one full tank of diesel.

Will the Iceni signal the return of top notch British sportscars? Only time will tell.