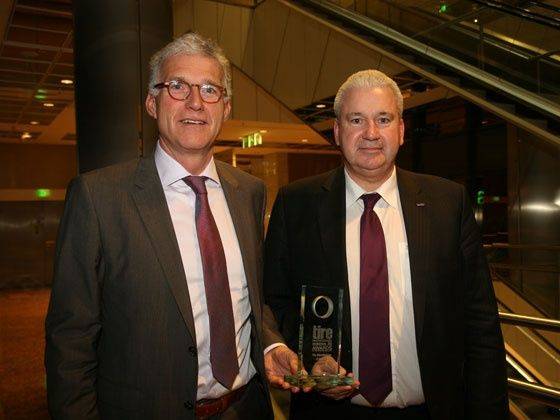 While larger European and Japanese tyre brands continue to bank on their trend setting technologies and wider networks to capture a larger share of the global market, India's very own tyre manufacturer Apollo Tyres has gone ahead and achieved something truly outstanding.
At the recently held Tyre Technology International Awards for Innovation and Excellence 2013 ceremony in Cologne, Germany, Apollo Tyres was presented with the Tyre Manufacturer of the Year award. The jury comprised of an expert panel of tyre industry professionals and thought leaders.
Expressing his joy at this special recognition, Onkar S Kanwar, Chairman, Apollo Tyres Ltd said, "Six Sigma initiatives, emphasis on automation and state-of-the-art machinery manned by skilled resources, product innovations and service solutions are now an integral part of our value proposition to customers. A global recognition like Tyre Manufacturer of the Year, strengthens our resolve to make even more aesthetically superior and technologically advanced tyres for our consumers worldwide."
Since 2011 Apollo Tyres has been working steadily on achieving its second strategic 5-year growth plan of securing a place in the world's Top 10 tyre makers. The company is considering both organic and inorganic routes to expand beyond its 3 domestic markets in Asia, Europe and Africa.
It has also decentralised its R&D structure with centres in India and the Netherlands; the former focusing on commercial vehicle tyres, while the latter geared exclusively to develop passenger vehicle products.