Mahindra Thar Questions and Answers
Filter by :

Specifications (28)

Comparison (21)

Features (20)

Performance (13)

Mileage (9)

Comfort (6)

Fuel Type (5)

Transmission (5)

Maintenance (3)

Safety (2)

Price (2)
Latest

Most Relevant

Unanswered
More Questions
More Questions
More Questions
More Questions
Q. Which car is better Slavia or Thar?
Q. Thar 6 seater launch date?
Q. Thar average in CNG variant?
Q. Can we remove rear seats and add side bench seats in the top variant in hard top?
Q. How much difference in price between market price and army canteen?
More Questions
More Questions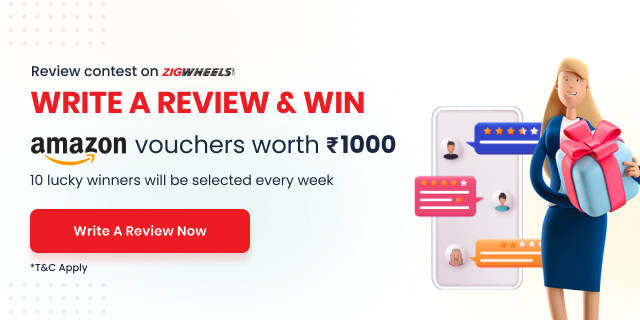 Mahindra Thar User Reviews
4.3/5
Based on 416 rating & 414 reviews
Review your vehicle & win ₹ 1000
All

Looks (49)

Experience (35)

Comfort (25)

Power (19)

Performance (19)

Mileage (18)

Engine (16)

Price (10)

Seat (10)

Space (8)

Suspension (6)
A True Off-Road Icon Balancing Adventure

The Mahindra Thar is an iconic and rugged SUV celebrated for its off-road capabilities and distinctive design. Known for its adventurous spirit, the Thar retains a classic and boxy silhouette, appealing to off-road enthusiasts and those seeking a unique driving experience. Its removable top and doors provide an open-air feel, enhancing the thrill of exploration. The Thar's robust four-wheel-drive system and durable build make it well-suited for challenging terrains. While its ride may be more utilitarian compared to urban-focused SUVs,

0

Share

5.0

I have been driving New Thar

I have been driving new thar since september 2021.Excellent car in this segment and a tough off road vehicle.Great road presence.

5

Share

Adventure Meets Versatility in thar

With its robust figure and important interpretation, the Mahindra Thar has won my reference and come to represent adventure and durability. Every off road adventure is instigative and dynamic thanks to its important engine and nimble running, and its ultrapractical amenities guarantee a comfortable and operative ride on a variety of domains. This SUV completely satisfies my reason for both continuity and adventure thanks to its ultrapractical features and tough car, which also extend a touch of release and practicality. Setting new marks for the combination of car and practicality that a real out road agent can negotiate, the Mahindra Thar has truly come to represent adventure and durability.

0

Share

I bought THAR RWD breaking

I bought thar rwd breaking is very worst.No quick response of breaking, Before buying think 100.Times.

1

Share

Unleash Your Adventurous Side with Mahindra Thar

Discover your sense of adventure with the Mahindra Thar. This recognizable SUV is erected to manage the feral with fineness. It's ideal for out- road conditioning because to its tough construction and adjustable features. The cabin of the Thar is canny and well- connected, making every lift pleasurable. Safety features are a top seat, giving away you peace of mind while you explore out- road. The Mahindra Thar is the stylish SUV to take if you are appearing for a agent that can take you on exhilarating sorties.

0

Share

4.3

Driving experience

Driving experience is outstanding, I am really in love with this it's true off roading vehicle with great engine capacity.

2

Share

More Customer Reviews of Thar