Mahindra E Verito Questions and Answers
Filter by :

Mileage (9)

Maintenance (7)

Features (6)

Fuel Type (5)

Performance (5)

Specifications (4)

Price (4)

Comparison (3)
Latest

Most Relevant

Unanswered
More Questions
More Questions
More Questions
More Questions
Q. Which Electric car have top speed and long range km with fast charge sedan car in market and what are the specification of Mahindra E Verito?
Q. Can I charge it at home What's the electric consumption per charge and how much kms it can run in a single charge Is it an automatic or manual transmission car - E Verito?
Q. What is the price of e-Verito, which takes 1 hour and 45 minutes to get charged. Secondly, how many electric units doee it consume in 8 and 1.45 hours respectively - E Verito?
Q. How do I charge. Can it be done from home having a 3-phase connection - E Verito?
Q. Could you clarify me the following details related to electric car.1.what will be max speed and distance can be traveled with one time charge.2. What kind of charging methodology preferred for battery charging like constant voltage or current.3. Air bags, cooling and mist clearance for wind shields options are available.4.Battery design life for how long duration 5.If any electric hazard happened, is there any assurance from manufacturers. - E Verito?
More Questions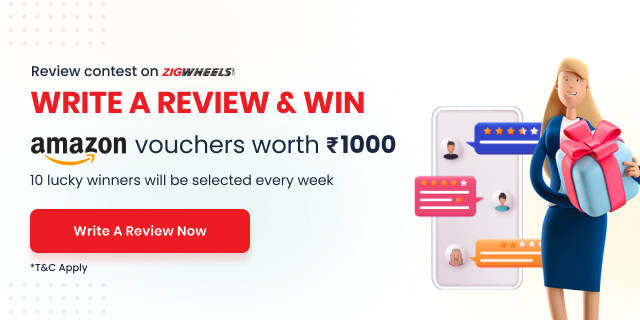 Mahindra E Verito User Reviews
3.6/5
Based on 20 rating & 36 reviews
Review your vehicle & win ₹ 1000
All

Price (3)

Power (2)

Mileage (1)

Maintenance (1)

Maintenance Cost (1)

Looks (1)

Clearance (1)

Ground Clearance (1)
Mahindra E Verito with Electric Efficiency and Com

The Mahindra E Verito is a compact SUV known for its distinctive and youthful design. Its compact size makes it well-suited for urban driving. The Mahindra E Verito is an electric sedan that combines eco-friendliness with practical urban riding. Its electric powertrain offers a smooth and silent ride, contributing to a lower carbon footprint. The sedan design provides a comfortable and spacious interior suitable for daily use. The E Verito's electric range and charging capabilities make it convenient for city driving, with users appreciating the cost savings on fuel.

0

Share

E Verito Redefining Green Mobility

The Mahindra E Verito embodies verdant commuting with its electric powertrain, furnishing a ultrapractical andecofriendly result. The 's car is straightforward, fastening on functionality. The electric motor delivers a smooth and silent ride, ideal for megacity commuting. The interior is commodious and comfortable, but the common car may feel introductory. The E Verito's range might limit long distance ride. With its devotion to environmental sustainability and ultrapractical megacity driving, the Mahindra E Verito stands as a dependable liberty for those seeking an electric that balancesecoconsciousness with standard usability.

0

Share

Go Green with the Mahindra E Verito

Go verdant with Mahindra E. Verito. This electric motor agent provides environmentally sustainable mobility without comfort or honey. Its slice-bites project and technologically improved cerebral give a comforting and sustainable driving experience. The electric motor in the E Verito uses slice-bite technology to operate steadily and effectively, perfecting your standard trip. Movie basics that give comfort with every helping hand are given a lot of attention. However, the Mahindra E Verito is the stylish liberty if you want to grasp a sustainable future. Because of its patient phraseology and phenomenal dynamism, this agent is a true forerunner.

0

Share

Break through the limits

It is the best electric car I have ever driven. It has a cool, sharp, and fine design and killer color combinations. I was amazed by its performance and the comfort that I found inside the car. It's interior is pretty fine, and the displays are great. It's controls are easier than in other electronics cars, and I loved this car by heart. It is a sedan-body-type vehicle with 510 liters of boot space and 110 km of driving range with a full battery. It has a Li-ion battery, which is good, and a max power of 3500 rpm. Five people can easily travel through this.

0

Share

Mahindra E Verito: Affordable Electric Sedan

The Mahindra E Verito is an affordable electric sedan that is practical for daily city use.It has a decent electric range of up to 140 kilometers on a single time of charge.The E Verito is easy to drive and maintain and has no tailpipe emissions.However the performance of this electric vehicle is underwhelming and the charging time is quite long.The cabin also feels little bit basic.But for its price The E Verito makes a practical electric car for daily commutes around the city.

0

Share

More Customer Reviews of E Verito