2020 BMW X1 Diesel: Road Test Review
---
With the 2020 update, BMW's X1 drops four-wheel drive altogether. It doesn't look particularly different either. Oh boy...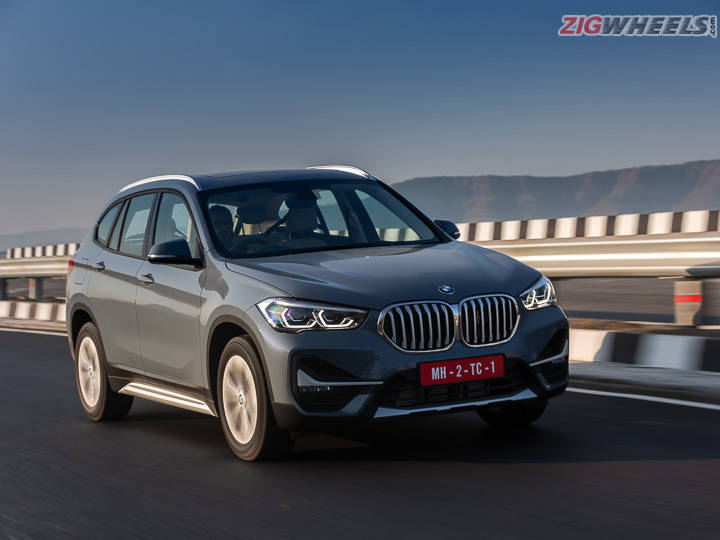 Get latest updates on
the automobile community
Here at ZigWheels, we secretly enjoy all the attention we get when we're pottering about town in a yet to be launched car. Oddly enough, when we had BMW's updated X1 on test, we slipped through unnoticed for over 600km. That's a start, the updates must be subtle…
A little bit of makeup...

Was it the sombre (though likeable) grey shade on our test car? Possibly. But you wouldn't call the 2020 X1 anything else. The design updates bring it line with the rest of the X clan and give it a new face to tackle the new decade and the new crop of cars that are sizing it up.

A bulk of the changes are concentrated at the face, with sharper daytime running lamps, a chiselled bumper and sleek rectangular LED foglamps that replace the old circular halogen ones. Thankfully, the grille hasn't grown in size. But it now gets a small element in the centre that connects the two 'kidneys.'

The side and the rear see practically no changes whatsoever, if you discount the new design for the 17-inch alloy wheels (MSport variants get 18s) and the frosted effect for the tail lamp lenses. There's a new L-shaped lighting signature too. And, you see those exhaust tips? They've actually grown in diameter with this iteration, from 70mm to 90mm. Yes, the Germans measure these sort of things.
A little bit of dress up...
Step inside the cabin of the X1, and you wouldn't figure out what's new immediately. Prod around for a bit and you'd note that the central portion of the dashboard is now wrapped in leather.

Most of the interior continues to be expectedly posh; by way of soft touch materials on the upper dash and door pads, a meaty leather wrap for the steering and leather upholstery. But if you go digging around the cabin, you'd find plenty of hard plastic too. The quality of switches on the steering wheel, the power windows and the blank plastic plate used on the co-driver's door are among the few un-BMW things you'll see inside the cabin.

With the update, we expected the X1 to bring some serious firepower to the game. Especially given how well equipped the competition (read: Volvo XC40) is. Sadly, that's not happened. You get a newer 8.8-inch touchscreen infotainment system now on the xLine and MSport models. This screen supports wireless Apple CarPlay (no Android Auto), but there's no gesture control on offer here like the 3 Series. A better audio system would've been great too, considering the 6-speaker system on the X1 feels as flat as the outgoing car's.

Another small update comes in the form of six ambient lighting options, up from two in the previous version. And that's about it. It's surprising to see BMW skip on what's pretty much basic: passive keyless entry, front parking sensors, 360° camera. You could also wish for a fully digital instrument cluster, and a powered tailgate too.

But that's where your wishlist will stop. Everything you'd need, the X1 has for you. A big panoramic sunroof is offered as standard. And you get powered front seats (driver gets memory), cruise control (and not just a speed limiter), dual-zone climate control, rear AC vents and a tyre pressure monitoring system.

Expectedly, it offers just as much as before in terms of cabin space. A family of four should be comfortable in here, and their luggage will be easily swallowed by the 550-litre boot. Space isn't particularly extravagant, but enough for four six-footers to sit in peace. The rather narrow cabin and raised transmission tunnel means you're better off using the central armrest rather than having a fifth person eat into your private space.

A new diet…
You get to pick between a pair of 2.0-litre engines powered by petrol or diesel. Both make 190 horsepower, and neither are now available with xDrive (4WD).

The sDrive 20d variant we had on test brought with it no unpleasant surprises. Thanks to the insulation, you won't hear the diesel clatter inside the cabin unless you're really pushing it. With the BS6 update, the engine retains its split personality. It can be docile, and an absolute torque monster when you want to.

You see, sDrive means 400Nm of torque is going to the front wheels. And that means lots and lots of torque steer. If you stomp on the accelerator when you're in the first row at the red light, you'll find yourself wrestling the steering till you're north of 50kmph. This could also prove to be a handful when you want to accelerate hard out of corners. There's a solution, however: hit the traction control switch once, the X1 switches over to DTC (dynamic traction control) and that sorts out most of the wheelspin for you.


Slapping on a datalogger (vBox) gave us interesting results. Compared to the four-wheel drive variant we tested over a year ago, the 0-100kmph time is just 0.01 seconds slower: 7.98 vs 7.99 seconds. So, BMW's claim of 7.7 seconds doesn't sound far fetched at all. Surprisingly, the front wheel drive variant was quicker in the 20-80kmph kickdown test by 0.72 seconds.



The Aisin-sourced 8-speed gearbox deserves a pat on the back for this. It's quick, smooth and just knows what gear to be in at all times. In the unlikely event you trust your judgement better than its, you can take charge by using the paddle shifters too!

You can alter the mood of the engine to suit yours by choosing between EcoPro, Comfort and Sport - self explanatory, right? Comfort mode is an expected all-rounder, while Sport works great for the highway blasts. Eco dulls the throttle response out, and the car tends to stick in higher gears to eke out efficiency. We managed 13.43kmpl in the city run and 21.71kmpl out on the highway. While it isn't an apples-to-apples comparison, the four-wheel drive variant (BS4) returned 12.02kmpl and 20.37kmpl respectively.

If you've got a compact car with a near 50:50 weight distribution and a BMW badge on it, you'd expect it to be fun to chuck around bends. Front wheel drive or not, this holds true for the X1 too. The quick and precise steering and the responsive chassis makes this baby Bimmer one of the most fun small SUVs on the market.

That's despite the fact that the X1 now gets BMW's 'Comfort Suspension.' That's Bimmer-talk to say that it's now tuned to be softer. The older X1 pretty much crashed and thudded its way through broken roads and potholes. This one doesn't. It still has that typical Euro-car ride where it'd swing you side to side over sharp edges, but it manages to cushion out practically everything else. Highway stability hasn't taken a hit either; you can cruise at triple-digit speeds easily without having the rear bob aimlessly. That's a job well done, we think! BMW X1 Price
…and we're done!
It's no surprise that the 2020 X1 is about fine tuning a formula that works, and not a drastic makeover. With the comfier suspension, it feels like a better family car too; perfect for those long road trips. It's also offering solid build and feel-good quality inside the cabin.

Prices for the updated X1 start at Rs 35.90 lakh, and go all the way up to Rs 42.90 lakh. Sure, at that price you can complain about not getting your money's worth in terms of features or that you don't get the choice of four-wheel drive at all. But, if the want of the propellor badge outweighs both of those things, and you want an SUV that puts a grin on your face, the X1 has upped its game.
BMW X1 2020-2023 Video Review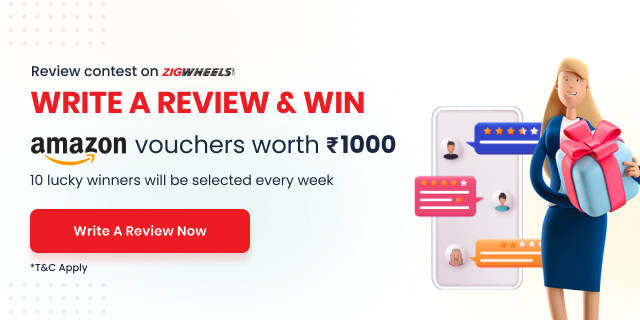 Cars Similar to X1 2020-2023
See what our community has to say!
NEW
India's largest automotive community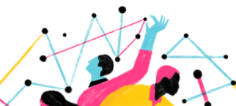 4 Other Things You Might Want To Do