2018 Volvo XC40: First Drive Review
May 25, 2018
Views : 9664
---
Has Volvo cracked the formula to win over the new generation of luxury SUV buyers?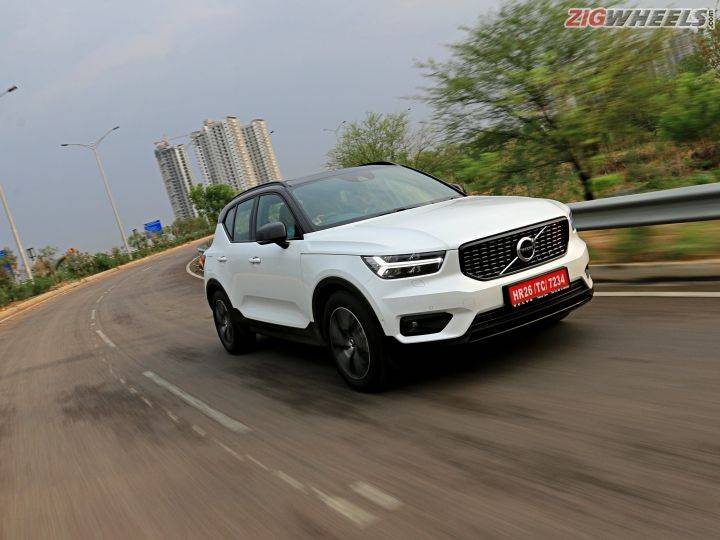 The Volvo XC40 is small, has a good sense of style and is sure to be a hit with the ladies too. In short, it's everything that the writer of this review is not. But opposites attract and all that, and the XC40 is certainly a hotly anticipated luxury SUV. Importantly, this is the Volvo that'll rope in young customers i.e. people who've had little to choose from in Volvo's "grown-up" car lineup. So is this the right pick to bait the new generation of luxury car buyers?
Hey, Hey, Good Lookin'!

If you're one of the wealthy younglings in the market for a luxury SUV, we'd bet you'd want something unique. And that begins with the platform of the XC40. This SUV is the first model ever to be based on Volvo's Compact Modular Architecture or CMA. Think of it as Volvo's SPA.rar platform, enabling similar levels of technology and safety but on a smaller and more cost-effective scale.

Then, of course, there's the design itself. It does have distinctive Volvo elements like the concave front grille and "Thor's Hammer" DRLs but the latter gets its own little styling tweak (check out the outer tips). The profile doesn't look like any other Volvo either. The short and stout stance, flat bonnet and squared off pillars make the look, say SUV, not crossover, which automatically gives it a distinctive allure.

It even sits tall on those please-don't-crack 18-inch alloy wheels, which are fortunately protected by chunky 235/55-section Pirelli P Zeros. It even has 211mm (unladen) of ground clearance. But do you actually sit tall?
Kit Me Up

For an SUV targeted towards new and millennial luxury car buyers, the driving position has some old-school charm. You do sit perched up while overlooking the bonnet, so this certainly won't give you the hatchback on tippy toes vibe.

What's really likeable is the cabin's playful geometry. It's a sweet Tetris-esque mix of squared off edges, like the centre screen, horn pad and AC vents; and curvy elements, like the door handles, centre dial and cup holders for your gluten-free water.

Fit and finish quality won't give you much reason to fault, and feels premium, especially because of the Alcantara + faux leather-draped seats. But Volvo has made some minor concessions for costs. The plastic quality, for example, isn't as rich as it is in larger Volvos. It feels a tad more industrial. Of course, the features list takes a few hits too. The seat under-thigh support is extendable but it's done manually. The seats won't massage you or cool your back either, and you don't get the 360-degree camera that's available overseas.

But it's hardly fair to expect the XC60's features list in its more affordable sibling. Or maybe it is, because, for the most part, that's exactly what Volvo's done! The 9-inch touchscreen has been carried over and includes Apple CarPlay and Android Auto. Safety features like the lane keeping aid, radar-guided cruise control, hill start and hill descent control, and park pilot assist all come as standard. Kind of a given since, at launch, the XC40 will only be offered in one fully loaded R-Design variant.

Even the LCD digital instrument cluster comes from the XC40's more expensive siblings. You can fiddle around with the display with options like the Sport and Minimalist themes, aside from getting the navigation display here too. That is properly loaded then!

Other features include 2-zone climate control with rear AC vents, heated front and rear seats, an inductive phone charger, a panoramic sunroof and a 13-speaker Harman Kardon sound system. The setup isn't as invigorating to use as the Bowers & Wilkins units of more expensive Volvos but packs in enough muscle to tickle your eardrums right. Heck, it even uses an air ventilated woofer that's been placed behind the dashboard to avoid utilising in-cabin space and eliminating the need for front door-mounted speakers. All in the interest of making the cabin more practical. Has it worked?
With A Little Help From My Friends

Your pals will have plenty of storage spots for their, ahem, beverages and miscellaneous items. The front door bins can hold a small laptop or a 1-litre bottle, there's an actual trash can underneath the centre armrest and (if you're a thief, stop reading now!) a hidden tray underneath the driver's seat that's large enough for an iPad.

Our test car even came with some flavourful orange carpeting on the floor and around the door bins that contrasted the black interior nicely. So the cabin doesn't feel claustrophobic.

However, this is only a 4-seater at best and 6ft tall is the upper height limit. Not because of headroom - that's actually quite impressive - but knee room. That said, we'd say it's on par with the competition. What would've helped would be a slightly more relaxed backrest angle and better rear underthigh support. Also, the narrow rear entryway makes it oldie unfriendly. Yay?
Moving On Up

So it looks youthful and the cabin's funky, but does the drive reflect? Not really. The 2.0-litre D4 engine's good for 190 horses and 400Nm of torque. And while the on-paper figures match the sporty BMW X1, the experience isn't the same.
The XC40 is billed as an out and out city slicker. A job it does well. The performance presents no surprises, pleasant or unpleasant. Power delivery is relaxed and whether it's commuting, cruising or making quick overtakes, the XC40 has exactly enough.

A downside is that it feels a tad too relaxed. Even putting it in Dynamic mode doesn't make it feel sporty in any sense. Initial throttle response feels a little laggy and indirect, and could've been sharper. But on the go, it never feels underpowered. Refinement and noise insulation leave little to be desired and the transmission is slick between changes, if not lightning quick. You do get paddle shifters if you're feeling feisty, and the pocket-sized gear selector has a quirky manual mode. A tick left for downshifts and right for upshifts. What? Ok, it's not hard to get used to. Kinda like every time Facebook updates its UI.

What we couldn't quite get used to, though, was the ride. With 18-inch wheels and regular steel springs (no adaptive dampers) we were expecting a slight stiff edge. And that's evident over bad roads. Rough patches and sharp speed breakers are felt in the cabin and damaged sections will see you slow down. That's not much different than say, an Audi Q3 or Mercedes-Benz GLA. However, it's also rather bouncy on the highway. Even on Hyderabad's runway-quality outer ring road, the XC40 was picking up minor undulations in both seat rows. The ride gets noticeably lumpy and that doesn't improve with an increase in speed. A more mature ride would've really driven the deal home.
Swipe Right?

As an urban SUV aimed at winning over deep-pocketed and young buyers, the XC40 ticks a lot of the right boxes. Its true blue SUV styling itself will draw an audience that eats with its eyes. The cabin is practically laid out and the features list manages to trump the competition, especially on safety.

A sharper drive would've added some excitement to the mix and matched the car's persona better but that presents no real problems for driveability. Our only real grouse is that the ride could've been more focused, either towards dynamics or comfort. But with an expected price of around Rs 40-42 lakh, the XC40 is an excellent new age SUV for an audience always hungry for a car that does things differently.
More on Volvo XC40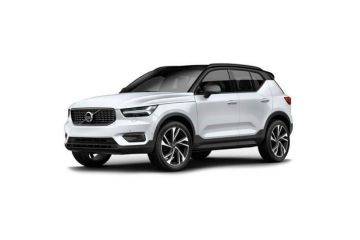 Rs. 39.90 Lakh Onwards
Ex-showroom, Delhi
Contact Dealer
View On Road Price
See what our community has to say!
NEW
India's largest automotive community