2015 Volkswagen Polo GT TSI: Review
---
With the premium hatchback segment growing like never before, Volkswagen has added a few additional features to the popular Polo. Is it enough to lift the Polo up to the segment standards?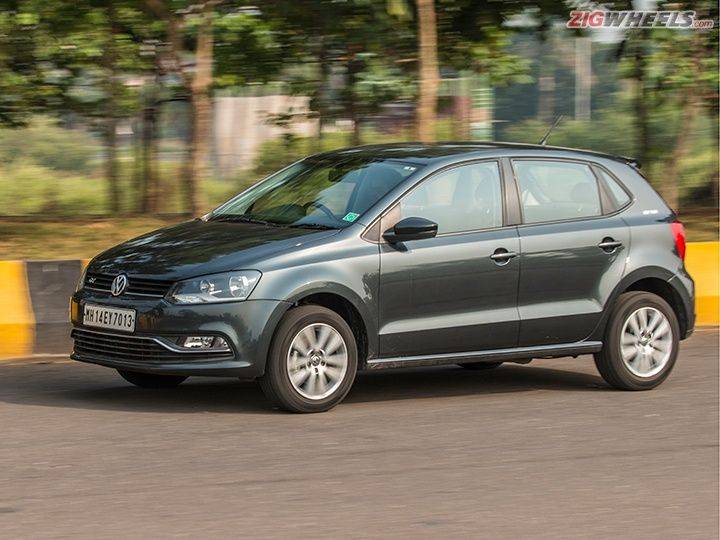 Its war in the premium hatchback space; one that was started by Hyundai when they introduced the Elite i20 last year. The Korean car maker loaded it with features never seen before on a hatchback. Fast forward a year, Honda managed to achieve similar results with the 2015 Jazz which came loaded with navigation, a touchscreen infotainment system and more. Hyundai was quick upgrade the i20 with a new AVN. The ongoing battle between these two car makers put a lot of pressure on Volksewagen to bring in changes to the Polo.
In terms of looks, there isn't much to differentiate this updated Polo GT TSI from the one that was launched last year. It has the same sleek grille up front with the blackened out headlights, the 10-spoke alloy wheels and the blackened out ORVMs, and the black roof spoiler at the back. The interior too remains unchanged. There is decent knee room on the inside but the overall leg space could have been better. Moreover, stating three at the back can be quite a squeeze. The dashboard continues to be all black, with the rectangular centre console featuring an AUX, USB and Bluetooth connectivity. Talking about features, Volkswagen has added a cooled glove box, electronically folding ORVMs and turn indicators on ORVMs on this updated model. To make the drive experience easier, the German car maker has also fitted the GT TSI with cruise control, a feature that isn't seen on any other cars in this class.
As far as the engine and performance is concerned, the GT TSI same 1.2-litre turbocharged petrol mill producing 105PS and 175Nm. The engine is energetic responds well to throttle inputs. A lot has been said about the 7-speed DSG gearbox and its seamless shifts. Engine and performance aside, if there is one thing that the Polo GT TSI scores highly in, it has to be the handling. The steering wheel responds well to inputs and the suspension too is setup well for spirited driving.
Finally, yes Volkswagen Polo GT TSI is still one of the best automatic hatchbacks to buy in the Indian market but that however doesn't discount the fact that the Polo is quite far behind the rest in terms of space as well as features. While car makers like Hyundai, Honda as well as Tata have gone way far ahead in terms of features, Volkswagen has a lot of catching up to do.