Rs. 1.24 - 1.32 Lakh
(Showroom Price in

Delhi

)
View On Road Price

»
Don't miss out on the latest offers this month
Okaya Faast Specifications
Motor Power
2500
Range
120 - 140-160 km/charge
Battery Capacity
3.53 - 4.4 kwh
Charging Time
4-6 hours
Top Speed
65 km/hr
Tyre Type
Tubeless
Ground Clearance
195 mm
Fast Charging
Yes
Okaya Faast Features
Starting (Remote Start,Push Button Start)
Wheels Type (Alloy)
Speedometer (Digital)
Tyre Type (Tubeless)
Trip Meter (Digital)
All Specifications
Okaya Faast Bike Latest Updates
Okaya Faast Range
Faast can go upto 140-160 km/charge after a full charge.
Okaya Faast Charging Time
Faast battery takes 4-6 hours to get charged.
Okaya Faast
Download Brochure , Discover more!
Download Brochure
Okaya Faast Price
The price of Okaya Faast starts at Rs. 1.24 Lakh and goes upto Rs. 1.32 Lakh. Okaya Faast is offered in 2 variants - F3 and the top variant Faast F4 which comes at a price tag of Rs. 1.32 Lakh.
Faast Running Cost
The Faast has a running cost of Rs. 0.2 per kilometer. Additionally, the monthly charging cost for the Faast is Rs. 300. This cost is calculated based on charging the vehicle at a rate of 6.5/ units of electricity and assuming a daily run of 50 kilometers.
Calculate Charging Cost of your bike
Total Running Cost
Rs

0.2

/kilometer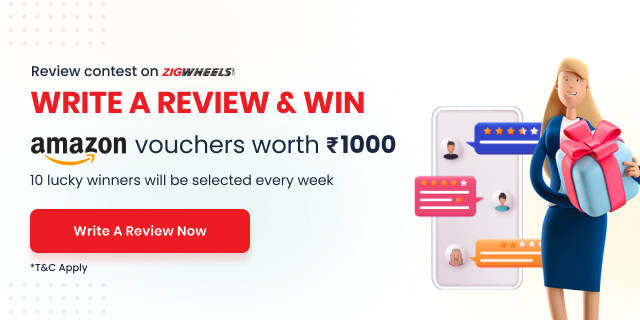 Okaya Faast User Reviews
3.3/5
Based on 30 rating & 66 reviews
Review your vehicle & win ₹ 1000
All

Service (7)

Speed (7)

Looks (6)

Mileage (5)

Parts (5)

Experience (5)

Performance (4)

Price (3)

Comfort (3)

Showroom (3)

Engine (2)
I have okaya f4

I have okaya f4 we use scooter from last only 11month.I hv very bad experience from campany f4 scooter.Bad prodect quality.Service is not good spare parts quality is not good.I will suggested to company plz stop production and first bild a quality product and than after come in market.I am very disappoint from okaya.

1

Share

1.0

Worst electric vehicle ever

Worst electric vehicle ever you drive 50 km / day and i buy it 14 months ago and i used it only for 2000 km only.I should have drive approx.14000 km until now.Anyone think how worst is it for me i have to travel by auto daily due to this scooty not working properly.

0

Share

Nivedan hai aplogo se

Nivedan hai aplogo se koi mat okaya ka gari lekar fasna bad me bahoot pachhtaoge mat len

1

Share

Never buy it, they are doing

Never buy it, They are doing big scam by selling so cheap product for high cost.Finally there is no service at all.Each and every part is either broken or partially working.

0

Share

1.0

OKAYA F 4 PURCHASE BEFORE

Okaya f 4 purchase before 7 month at a time body part link clip is break and scooter foot base show gape and 30 km range dowen and do not run without pedal run problem in battery and wiring

0

Share

Okaya Faast E-Scooty: Electrifying

I recently had the opportunity to test drive the okaya faast e-scooty, And i must say, It left me thoroughly impressed! this electric scooter represents the future of eco-friendly transportation, And it comes packed with incredible features that make it a standout choice in the market.First and foremost, The okaya faast e-scooty offers an exhilarating and smooth riding experience.With its powerful electric motor, I found myself effortlessly gliding through the city streets, Enjoying the breeze and feeling completely connected with the road.The acceleration is fantastic, And the scooter maintenance a stable and balanced ride even at higher speeds.It truly delivers on the promise of a fun and thrilling commute!one of the standout features of the okaya faast e-scooty is its impressive battery performance.Equipped with a high-capacity lithium-ion battery, It offers an exceptional range on a single charge.During my test ride, I was amazed by how far i could go without needing to worry about recharging.This scooter is perfect for daily commuting, Allowing you to cover substantial distances without any range anxiety.The build quality and design of the okaya faast e-scooty are also worth mentioning.The scooter boasts a sleek and modern aesthetic that is sure to turn heads wherever you go.The frame is sturdy and well-built, Providing a sense of confidence and reliability.Additionally, The scooter's ergonomic design ensures a comfortable and enjoyable ride, Even during extended trips.Another aspect that impressed me was the comprehensive range of features and functionalities.The okaya faast e-scooty comes with a digital display that provides essential information such as speed, Battery level, And distance covered.It also includes regenerative braking, Which not only enhances safety but also helps extend the battery life.Furthermore, The scooter features bright led lights for improved visibility, Making it suitable for nighttime rides as well.In terms of practicality, The okaya faast e-scooty shines.It offers ample storage space, Allowing you to conveniently carry your belongings while on the go.Whether it's groceries, A backpack, Or other essentials, The scooter has you covered.Additionally, The scooter's compact size makes it easy to maneuver through traffic and find parking, Saving you time and hassle.Lastly, I must commend okaya for their commitment to sustainability.By opting for the okaya faast e-scooty, You're actively contributing to reducing carbon emissions and promoting a cleaner environment.It's a small step towards a greener future, And every journey on this e-scooter is a statement of support for eco-conscious transportation.To sum it up, The okaya faast e-scooty is a game-changer in the world of electric scooters.With its powerful performance, Impressive range, Stylish design, And practical features, It offers an unparalleled riding experience.If you're looking for a reliable, Eco-friendly, And fun mode of transportation, I wholeheartedly recommend giving the okaya faast e-scooty a try.Get ready to embrace the future of commuting with this exceptional electric scooter!.

1

Share

Special occasion

We have bought the scooter on special occasion of diwali.Everything is awesome about it pickup performance and all but needs to look after with an update about it the scooter shouldn't start or move when it handle locked as it doesn't move without realising the break the same way it should be when handle locked.Without noticeing the lock started it from remote and moved which caused the scooter feel and had minor damage on it apart from it it's a awesome electric vehicle.

0

Share

1.0

Waste of money & service also very poor

Okaya ev is only name.Very bed service they can not provide part.Okaya faast controlling is very poor brack is not good.Not comfortable.I have meet accident and my scooty is not working.And in normal accident all plastic part is brack.I lost money.They can not provide part till now.My friends fasing many problems in scooty charging point not working.In other vehicles moter not working.And lock quality not good.In fast head light not proper.

0

Share

3.4

it's best range electric

it's best range electric scooty in market. very fancy look, height is awesome. front head light And tail light is looking very pretty😍. but wait it's dark side is charging 🔋⚡time take 6 Hours⌛. heavy in weight than other e-scooty. No any safety features against short circuit. spare parts not available and prices are too much. build quality is also poor😡.

0

Share

Waste of Money scooter

It's a waste of money scooter.Don't buy it anyway.Bad suspension, Really bad breaks(scooter will start shaking when apply breaks), Worst scooter balance, Not only headlight placement but the headlights itself have really useless and illogical design.I think they have hired failed engineers to make this scooter.Fully money waste scotter.

0

Share

More Customer Reviews of Faast
Scooters Similar to Faast

Okaya Faast Images
Check out detailed images of
Okaya Electric Scooter
popular offering, the Faast here. Various detailed aspects of the bike, including its features, powertrain, and underpinnings can be seen in the pictures here.
2 more
Okaya Faast Colours
Okaya Faast in India is available in 7 different and exciting colours, Faast colours options available in markets are - Metallic White, Metallic Cyan, Metallic Black, Matte Green, Mettalic Grey, Mettalic Silver and Metallic Red.
Colours of Faast
Compare Faast with Alternatives
Okaya Faast Riding Range
| | |
| --- | --- |
| ARAI Claimed | 140 Km/Charge |
Must Read Questions & Answers Before Buying Faast
Q. Is subsidy available on this vehicle?
In order to get detailed information about the subsidy and its eligibility criteria, we would suggest you exchange your words with an authorized dealership or nearest RTO. As these rules may differ in different states. Check out dealership details.
NOT RECIEVED AFTER 7 MONTH TO TILL DATE
Q. How many color are available in Okaya Faast?
Okaya Faast is available in 11 colours: Matt Green, Mattalic Yellow, Mattalic White, Mattalic Silver, Mattalic Rust, Mattalic Grey, Mattalic Green, Metallic Blue, Metallic Black, Master Red and Master Cyan.
More Questions
Faast Questions and Answers
Okaya Faast Bike News Updates

Okaya Faast FAQs
What is the price of Okaya Faast in 2023?
What is the mileage of Okaya Faast in 2023?
Does the Okaya Faast have ABS?
Which is better Okaya Faast or Ather 450X?
Ather 450X Price starts at Rs. 1.25 Lakh which is Rs. 560 costlier than base model of Okaya Faast priced at Rs. 1.24 Lakh. Compare Okaya Faast vs Ather 450X on the basis of price, specs, features, reviews.
What is the EMI of Okaya Faast in Delhi?
What are the colours available in Okaya Faast?
Okaya Faast is available in 7 colours : Metallic White, Metallic Cyan, Metallic Black, Matte Green, Mettalic Grey, Mettalic Silver and Metallic Red. View colour images of Faast.
On a Full Charge, what is the range offered by Okaya Faast?
Okaya Faast offers a range of 140-160 km/charge.
Do we need a license for Okaya Faast?
Yes, it is required to have a driving license for Okaya Faast.
How much time does a Okaya Faast take to fully charge?
Faast taking 4-6 hours to get fully charged.
What is the battery life of Okaya Faast?
Battery capacity of Faast is 4.4 Kwh.
Fast Charging support not not?
What is the top speed of Okaya Faast?
The maximum speed of Okaya Faast is 65 km/hr