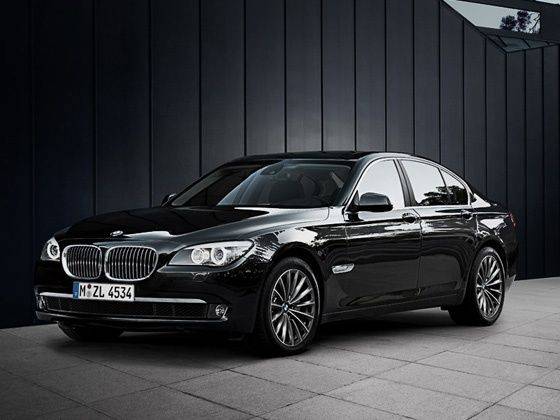 Let's begin our countdown with the king of romance and Bollywood, Shah Rukh Khan who drives millions of us crazy. He owned a Maruti Van in his school days, but SRK has come a long way with his set of wheels for he now has the best of beauties parked in his garage. He is a proud owner of multiple luxury cars including likes of the Mitsubishi Pajero, Audi, BMW and Rolls Royce.


Though he has been endorsing the brand Hyundai since last 2 decades, in real life he is fond of BMW series of cars. His standout fleet of foreign luxury cars includes some of the most expensive BMW cars in the world including the BMW 7 Series (costs more than Rs 1.25 crore) and the 6 Series (Rs 85 lakh). Besides this, he owns a super luxury sedan the Audi A6, a Land Cruiser, a blue Rolls Royce, a white Conti GT and a white BMW convertible.


It is also rumoured that this Bollywood Badshah is all set to get his hands on the ultimate dream machine and worlds fastest, the Bugatti Veyron in his next flick, Ra One. Wonder if he'll add the Bugatti to his collection too?
Not only is he a big car enthusiast, but is also known for gifting his loved ones expensive luxury cars. Shah Rukh recently gifted his kids Aryan and Suhana, a brand new Audi A6, starting price for which is Rs. 38 lakh. Before this, SRK had gifted a white coloured Mercedes Benz S350 to his film-director friend Farah Khan after the huge success of his film Om Shanti Om.
Moving on into the garage of our controversy king, Salman Khan, this Khan owns some of the most premium luxuries. Salman loves his cars, especially BMW's; he's got four of them! Salman's luxury car collection also includes a Lexus, a Land Cruiser and a Mercedes-Benz. He also purchased an Audi A8 recently that ranges from Rs. 71 lakh to Rs. 1 crore in India.
Looking at the luxurious collection both these superstars' posses, their common love for BMW's and premium cars, it's really difficult to announce who has a better collection. Guess we'll leave that you!