Rumour: Tata Invests Rs 5882 Cr in Faraday Future
---
With proven tech, but diminishing cash reserves, the investment should be a respite for the Silicon Valley startup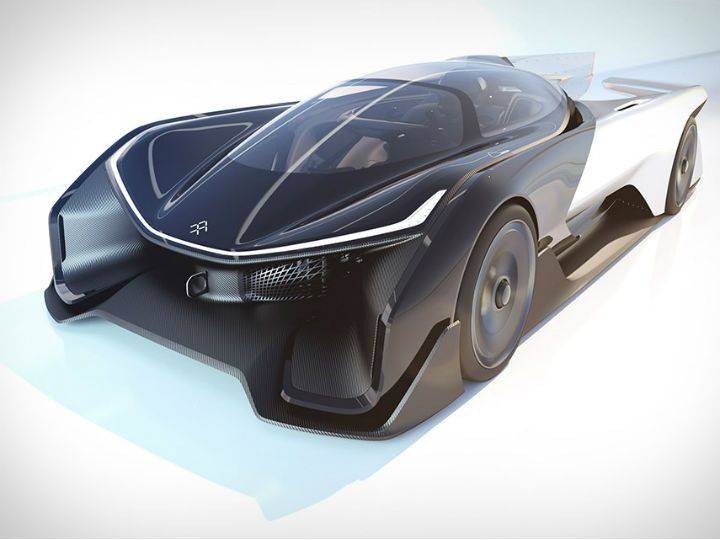 Update: Tata reached out to us and confirmed that the news of investment is "pure speculation".
Numerous reports are suggesting that the troubled electric car manufacturer has just scored a US $900 million (~Rs 5,882 crore) funding from Tata Motors. In return, the Indian carmaker will reportedly gain a 10 per cent stake in Faraday Future. That puts the company's valuation at an estimated US $9 billion (~Rs 58,820 crore).
The 3 years-old EV startup is based out of Los Angeles, California and is backed by Chinese entrepreneur Jia Yueting, MD of LeEco. The Chinese tech firm had also partnered with Aston Martin to build the RapidE electric sports car, but pulled out of the project midway citing cash crunch as the reason. The RapidE production will, therefore, be restricted to just 155 units.
Faraday Future has pulled off several stunts and had had over 1,000 employees at one time. The company had earlier claimed that it had 130 ex-Tesla employees. 60 people in Faraday Future's staff have previously worked at General Motors, Ferrari, Lamborghini, BMW or Apple. Richard Kim, the head of design at the Silicon Valley startup, also has BMW i3, i8 and the X1 (E84) on his resume.
At the 2016 Consumer Electronics Show, the carmaker showcased its first concept: the FF Zero1. Specifications of this electric hypercar read 1,000 mechanical horsepower with a 0-100kmph acceleration figure of "under three seconds" and a top speed of 320kmph. This year at the CES, the company had a working prototype of its first production vehicle, FF91. The carmaker has bragged about the FF91's acceleration, showing off the electric crossover winning battles against the Bentley Bentayga, Ferrari 488 GTB and even the Tesla Model X P100D. A few months ago, an almost production-ready FF91 raced at the Pikes Peak Hill Climb and beat the Tesla Model S P90D's 2016 time of 11:48.264, completing the climb in 11:25.082.
Despite so much hype, its cars have so far been nothing more than vapourware. Talking about missing production targets, the company hasn't even erected a plant to manufacture its cars. After promising to invest US $1 billion towards the facility, the automaker dropped the plans of building a factory in Nevada, USA. In August this year, the company signed a lease with Pirelli to use its production facility in Hanford, California.
If the rumours are true, then this could be great news for the troubled carmaker. While the Indian giant hasn't been able to make a fortune selling Tata cars here, the decision to take control of Jaguar and Land Rover has resulted in a big turnaround for the two brands. Under Tata's leadership, Jaguar Land Rover was able to wipe off the red ink in a few short years and has been painting it green ever since.