Nissan Steps Into The Future
---
Now, even Nissan wants you to take the back seat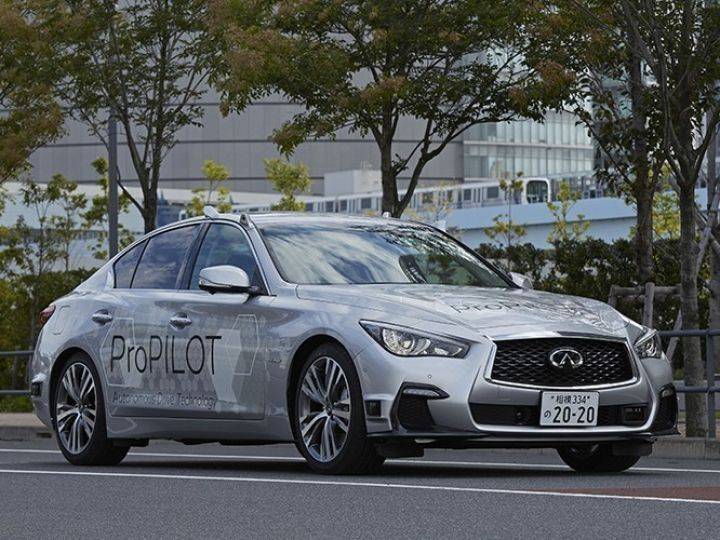 Yesterday, Nissan hit the streets of Tokyo with a fully-autonomous prototype of the Infiniti Q50 equipped with the next-generation ProPILOT technology. The latest version of the ProPILOT technology will enable the car to drive itself on urban roads, with the only input from the driver being choosing a destination on the navigation system. What's really exciting, however, is that this tech can be put to use in the real world from 2020 itself!
The latest ProPILOT takes input from 12 sensors, 12 cameras, nine millimetre-wave radars, six laser scanners and a high-definition map to make its way through the city, including busy intersections. The software has also been optimised for smooth transactions, giving an almost "human-like driving feel" so the passengers don't skip a heartbeat every time the car takes a turn.

A de-tuned version of this tech was installed in the new Nissan Leaf, which has single-lane autonomous driving capabilities on highways. Similarly, other 2018 models from Nissan, like the Serena, X-Trail/Rogue and the Qashqai, all feature ProPILOT systems.
This is not the first time we've heard about cars driving themselves, but the fact that this tech is already testing on public roads says a lot. Even Lexus showcased the LS+ concept, which has similar capabilities and is also marked for use in 2020, at the Tokyo Motor Show. Nissan's senior vice-president, Takao Asami, who is in charge of research and advanced engineering, said, "Ingenuity is at the heart of everything we do at Nissan. Our next-generation ProPILOT prototype showcases technology that will be available for real-world use from 2020. Today's demonstration is another example of our successful work towards creating an autonomous driving future for all."

With so much happening so fast in the field of autonomous tech, we wonder if the very next generation would have any clue about what the pure sensation of driving a car is all about.