IBW 2016: India Bike Week 2016 concludes on a high note
---
After two days of motorcycling madness, the India Bike Week concluded in style with an electrifying performance by MIDIval Punditz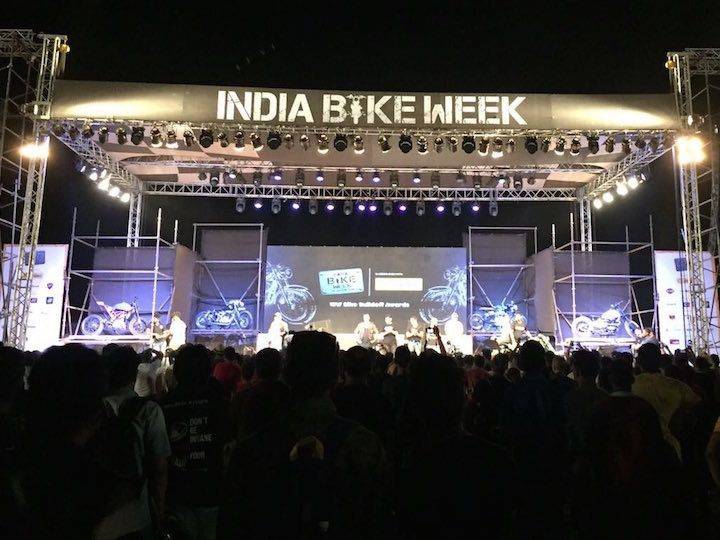 They say all good things come to an end, so is it with the India Bike Week 2016 as well. It's been a refreshing two-day bike mania for all motorcycling enthusiasts --- meeting up with their kin --- sharing stories and experiencing a get-together like never before. With over 12,000 bikers attending India's premier motorcycle event, the fourth edition of India Bike Week (IBW) was bigger, better and crazier.
Day 2 of the India Bike Week 2016 witnessed the finals of the National Stunt Bike Championship. After battling it out in the arena and putting up a tough fight, the Istunt team from Mumbai bagged the championship title for the second time. The winners of the National Stunt Bike Championship won a cash prize of Rs 50,000. The second best spot was secured by Hot Pistonz, while Steel Silencers took the third spot.

Where there are bikers, there is dust. And the 2016 India Bike Week saw a lot of it at the Dirty 20 Enduro challenge. Participants could bring in their motorcycles and ride over a specially designed Endurance Track for both the days and put their skills off the road to test. CS Santosh awarded the winner of the Dirty 20 Enduro Challenge, with a cash prize of Rs 10,000.
The India Bike Week 2016 also honored the MOD Bike and the custom bike build off winners today. EGO Custom Wheels' Jignesh Mistry and Akhil Sayed won the MOD bike award, while Legacy zoomed ahead in the Bike build off.

For the first time, India Bike Week also witnessed a film festival. In its first year itself, the film festival received 135 entries. The MIDIval Punditz rocked the stage and brought the curtains down on day 2 of the India Bike Week 2016, with an electrifying performance.
After two eventful days at the India Bike Week 2016, it's time for us to call it day, hit the local bar and celebrate the brotherhood of motorcycling. Singing off from India Bike Week 2016, until next year, ride hard and be safe.