Outside The Lines: Audi And Ian Callum Release Free Sketches And Colouring Books For Children And Adults
---
Entertain yourself during the coronavirus shutdown with these sketches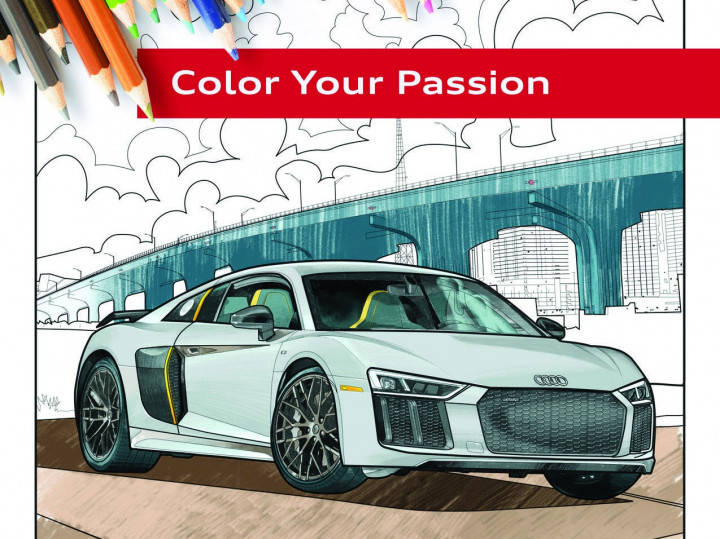 The coronavirus has caused lockdowns and school closures in many cities around the world. To entertain children and adults stuck at home, Audi has released a free colouring book full of its cars. Legendary car designer Ian Callum posted sketches for colouring-in as well. Callum and Audi's colouring books are available for free download on the Callum Designs and Audi USA websites, respectively. For the latest update about how coronavirus has affected lives and the auto industry in India and other countries, read our story.
Link to download The Colour With Callum
Link to download Audi Colouring Book
The German carmaker's colouring book has 12 different sketches of modern and historic Audis. There is a Q7, an A6, and four sketches of the R8. The legendary Audi Quattro is featured, there's a Horch's front fascia, and even an Auto Union racecar from the 1930s.

Ian Callum's colouring 'book' is a series of three sketches of the Aston Martin Vanquish 25. The Vanquish 25 is an Aston Martin-endorsed bespoke first-generation V12 Vantage. It's custom-designed by Callum Designs and uses new materials and building techniques. Only 25 of these cars will be made.

"Audi enthusiasts, young and old alike, have a little more time at home these days," says Audi. Carmakers around the world are helping out in the pandemic in multiple ways. Fiat Chrysler Automotive, Tesla, Volkswagen, and Mahindra will begin producing ventilators and masks.

FCA, its owner Exor, and the Agnelli family are helping Italian agencies with donations and by facilitating the import of medical equipment in Italy.
COVID-19 is a contagious strain of coronavirus that has infected over three lakh people worldwide. Governments in several countries have imposed severe restrictions on domestic and international travel. Many cities are under lockdown with people being advised to stay home.

Audi and Ian Callum's initiatives help to lighten the mood of a population that's slowly turning paranoid. If the quarantine feels like house arrest to you, get online, download the PDFs, and get colouring.
See what our community has to say!
NEW
India's largest automotive community