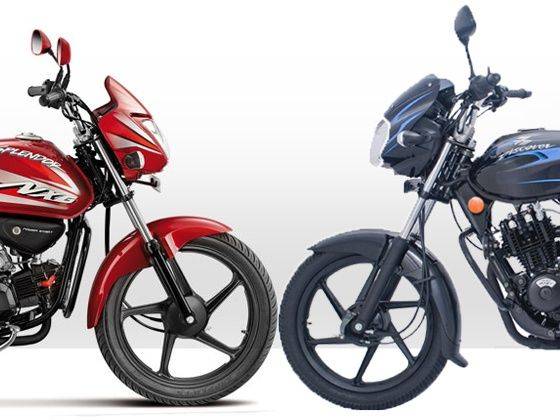 When contacted Anil Dua, senior vice president, marketing & sales at Hero MotoCorp, said: "Our 15-day sales figures post the shraddh period (which ended on October 15) are more than the full month figures of most two-wheeler makers in the country." Also Read: Hero register's record sale in October 2012
Hero MotoCorp's pullback in October has helped it get significantly ahead of its competition with sales of 3.41 million in the first seven months of fiscal year 2013; some 1.4 million on of these were Splendors, said a senior Hero Moto executive who did not want to be named. In contrast, HMSI did sales of 1.52 million units and Bajaj Auto sold 1.48 million bikes in the April to October period, according to industry estimates.
Said a spokesperson for Hero MotoCorp: "The cumulative domestic sales of Hero MotoCorp at 3.4 million in the April to October period are more than the combined domestic sales of the No 2 and No 3 players." The October resurgence is just what Hero Moto needed to regain lost ground. Hero's market share had slipped to 42.7% in the April to September 2012 from 45.3% in the same period a year ago. Analysts expect the company's market share to improve in the third quarter, although they reckon it will be some time before it once again accounts for one of every two bikes sold in the country.
When contacted, K Srinivas, president, motorcycle business, Bajaj Auto said the company is not privy to the numbers, but asserted: "We expect the race to be very close. What is important to note is that Discover's sales in the October of 2011 were a fourth of Splendor; that gap has narrowed significantly at present. We still have lots of headroom to grow considering we still haven't started exporting the Discover 125 ST." He adds that the trend is in Bajaj's favour. "It is upward for Discover and downward for Splendor."
Hero's Dua for his part is counting on the festive season and an improvement in sentiment in rural areas to get his brand back in the grove. He adds that from the negative terrain of -5%, the industry should be back in the positive now; and for fiscal year 2013 he expects 5-6% growth. "As a market leader it our endeavour to match that growth or even outperform," said Dua.
Analysts point out that the short-term outlook is bright for Hero, although the long-term scenario isn't quite that. Says Yaresh Kothari, auto analyst with Angel Broking: "In the October to December period Hero MotoCorp should post good numbers, but growth may taper off after December. The competition is stiff and Bajaj's new 100 cc bike that is expected to be launched at the end of the year could make things more difficult for Hero."